Becta closure sparks school security fears
Security specialists have expressed concerns that in the absence of guidelines from the shortly to be closed Becta schools IT buying group educational buyers will be exposed to threats.The government announced plans to close Becta as part of a wider cost cuts shortly after taking office back in May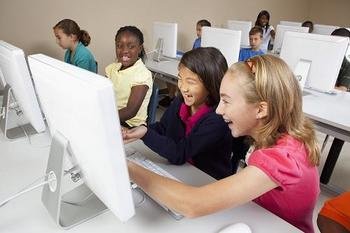 Security specialists have expressed concerns that in the absence of guidelines from the shortly to be closed Becta schools IT buying group educational buyers will be exposed to threats.

The government announced plans to close Becta as part of a wider cost cuts shortly after taking office back in May handing schools and colleges greater freedom to choose their IT.

But along with producing buying lists for hardware and software Becta also set out security guidelines and in its absence there are some fears schools could be exposed to problems securing pupil data.

Alex Teh, commercial director at Vigil, said that it appreciated cuts had to be made and Becta was not the perfect solution but it did do a job that would now be left potentially unfilled.

"Maybe the organisation itself might not have been the right thing for the country," he added "But Becta guidelines raised awareness and IT managers could point to them saying that the schools had to take steps and the budget had to be found for it."

"Now it is kind of in limbo and there is no government body saying these things need to be done," he said.

Ian Moyse, Webroot EMEA Channel Director, said that it had been working towards getting a Becta accreditation and it did believe there was a real value in having validations and certifications from independent organisations.

"Schools have an added challenge as compared to a corporate environment; not only that they are under as much threat from spam, malware and malicious content, but they also have higher responsibility to look after and protect the more susceptible users," he said.

"In addition, school computers are used by multiple users who have no personal ownership of any individual machine and thus are more likely to be relaxed about their usage. Security protection for children is paramount in this environment. The more independent security advice and guidance our education system can benefit from the better," he added.

See MicroScope.co.uk for further analysis.
MicroScope+
Content
Find more MicroScope+ content and other member only offers, here.