SME sector look to clouds as pay-as-you-go is embraced
The SME sector has started to embrace cloud computing with the perception of renting IT one that is sinking into the mainstream. According to a Microsoft global study of the small business arena the sector remained upbeat with the majority coming through the recession with revenues intact at 2008 l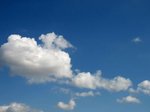 The SME sector has started to embrace cloud computing with the perception of renting IT one that is sinking into the mainstream.

According to a Microsoft global study of the small business arena the sector remained upbeat with the majority coming through the recession with revenues intact at 2008 levels.

But IT was pointed to as making the difference with more firms moving towards hosted services as a way of reducing and controlling costs.

"over the last five years, we have seen nearly 40% in usage of hosted services," said Michael Korbacher, director of EMEA software plus services in the communications sector at Microsoft.

There has been a great deal of hype about cloud computing but the marketing efforts are paying off with 65% of SMEs aware of the technology and using it in some shape or form.

A further 36% of those quizzed revealed that they viewed the option of pay-as-you-go to be an attractive way of buying technology.

Dale Vile, research director at Freeform Dynamics, which carried out the research for Microsoft, said that the findings illustrated the widespread acknowledgment that IT improved business performance.

"This whole picture corroborates the notion that technology and hosted services can provide tangible business advantage, even for smaller companies, and it's not surprising to see that investment in IT and hosting goes hand in hand with good financial performance," he said.
MicroScope+
Content
Find more MicroScope+ content and other member only offers, here.