Microsoft keelhauls five UK software pirates
Microsoft has revealed it has reached an out-of-court settlement with five UK channel firms caught selling illegal copies of its software as part of its ongoing efforts to stem the tide of global piracy. The five companies, all of which admitted to selling software illegally, were : Fleetwood Comput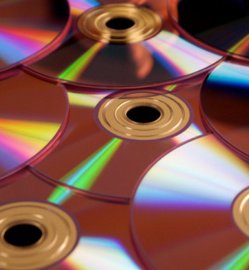 Microsoft has revealed it has reached an out-of-court settlement with five UK channel firms caught selling illegal copies of its software as part of its ongoing efforts to stem the tide of global piracy.
The five companies, all of which admitted to selling software illegally, were : Fleetwood Computers (MRG Distribution) in Derby; Seaford Computer Services, East Sussex; Dinas Computers Ltd, Cardiff; Subnet1 Ltd, Middlesex; and JC Computer Supplies, County Durham. The sting brings the total number of traders caught this year to 119, Microsoft said.
As part of its Play Fair Day initiative, Microsoft also released research conducted with the Harrision Group, revealing that 24% of pirated Windows operating systems tested became infected at installation, and 25% of fake Microsoft software was unable to download automatic Windows and Office updates.
The Play Fair Day programme, which is being run in over 50 countries, is designed to highlight the damaging effects of pirated software on the UK IT industry.
Recent British Software Alliance (BSA) research showed that cutting software theft in the UK by 10% over four years would create over 13,000 high-tech jobs and more than £5.4 billion in economic activity, not to mention well over £1bn in tax revenues.
Peter Sketch, Director of Anti-Piracy at Microsoft UK said businesses need to be educated about the risks that counterfeit software poses.
"To address the increasing sophistication of software counterfeiters in the UK, we are committed to educating businesses about the serious risks of counterfeit software and are investing in developing new forensic technologies," he said.
"We're also supporting government and law enforcement agencies in taking action against software counterfeiters."
Microsoft has also called on the channel to help level the playing field by reporting suspicious activity. One VAR who wished to remain anonymous said he had found he was "losing revenue to a competitor that was offering prices on products and services that seemed too good to be true."
"It became apparent that we were losing revenue to a competitor involved in pirated software. We simply couldn't match prices and as a result lost valuable customers," he said.
MicroScope+
Content
Find more MicroScope+ content and other member only offers, here.