Five minute interview: Jirina Yates, Avaya EMEA
MicroScope puts its questions to Jirina Yates, director of field marketing at Avaya EMEA What is the best advice you have received and from whom? Treat people the way you wish to be treated. An old colleague of mine told me this and it is very true. Relationships are everything in business. Des
This Article Covers
RELATED TOPICS
MicroScope puts its questions to Jirina Yates, director of field marketing at Avaya EMEA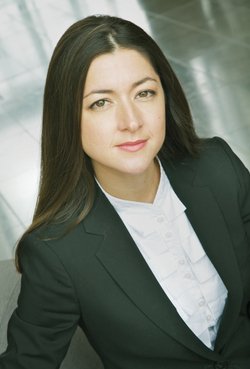 What is the best advice you have received and from whom?
Treat people the way you wish to be treated. An old colleague of mine told me this and it is very true. Relationships are everything in business.

Describe yourself in one sentence
I would hope people would say I am a charismatic IT geek with a great sense of style and a wicked sense of humour.

What is the best book you have ever read?
A Thousand Splendid Suns by Khaled Hosseini. It is one of those novels where you lose yourself in the story line.

Tell us something most people do not know about you
I like to bake - and am quite good at it.

What temptation can you not resist?
A large glass of red wine on a Friday night. It is the perfect start to a relaxing but fun-filled weekend.

What is your most elusive goal?
Saying no to the last Rolo.

Where is the one place you would like to visit before you die?
The hospital, of course. Seriously, I would like to take my sons on safari in Africa.

What do you just have to do before you die?
Say no to the last Rolo!

Which bit of technology would you want with you if you were stranded on a desert island?
My iPhone. It has music, internet, and every application you can think of.

Who helped you get to where you are today?
My parents have been a huge support.

What was your first car and how does it compare with what you drive now?
I am Czech, so it was a beat-up Skoda. And no, it does not compare at all.

What do you believe in most?
Family and friends. My family means everything to me.

Do you have any pets?
Sorry, no pets.

If you could be someone else for a day, who would it be?
President Obama. Although, I would make sure it was a day when he was jetsetting around the world and meeting interesting people. Then again, a day at White House wouldn't be so bad either...

Who would you least like to be stuck in a lift with?
George W Bush. I am pretty confident he would not have a clue how to get us out of there.

Why are you good at your job?
I am not afraid to roll up my sleeves or make difficult decisions. All my risks are quite calculated and I am a fierce team player. Learning on the job is a never-ending process for me.

If you were shipwrecked, who would you like to have with you?
Michael Phelps. At least he would be useful in situations where water is involved.

Name three items (smaller than a fridge) that you would like to have with you if you were shipwrecked
Sun cream, face wipes and my iPhone.

If you could be any animal for a day, what would you be?
A dolphin. Imagine having all the freedom to explore the ocean depths.

Do you prefer cities or the countryside?
I grew up in a city and have lived in cities most of my life. I love the energy, excitement, history and culture, but I would still opt for the countryside. As the pace of life gets faster and faster, I truly appreciate living in the country: clean air, sounds of nature and, most importantly, peace and quiet.

Describe your perfect night out
A combination of great food, good wine, fabulous friends and, of course, a babysitter.

What would be your perfect holiday?
Relaxing.

Sum up the IT channel in one sentence
The channel is the future and has never been more important than it is today.


Share your thoughts

To take part in the five minute interview, e-mail georgina.tucker@rbi.co.uk for a list of questions.You can respond to all questions, or a select few. Interviews should be around 1,000 words in length.
MicroScope+
Content
Find more MicroScope+ content and other member only offers, here.