Cure-all for data transfer
One of the parts of the technology world that tends to be forgotten by almost everyone other than those directly involved is the storage peripherals market. Acronyms including SAS, SATA and SCSI tend to pass a great deal of us by but are important because of the vital part they play in helping tr
One of the parts of the technology world that tends to be forgotten by almost everyone other than those directly involved is the storage peripherals market.
Acronyms including SAS, SATA and SCSI tend to pass a great deal of us by but are important because of the vital part they play in helping transfer data across systems.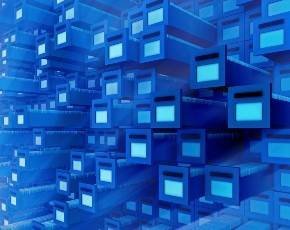 Many people take it for granted that data travels around without a great deal of difference but there are choices that can be made that have a real influence on speed and, to a certain extent, reliability.
One option is the 3ware 9690SA, a serial attach SCSI (SAS) RAID controller in the ideal position to help customers that haven't got a clear idea of how to react to the convergence of SATA and SAS.
This RAID controller offers connectivity with expansion of up to 128 devices and so it is not so important which acronym is preferred by the customer.
From a reseller perspective this is an ideal product to get away from just talking about speeds and feeds because it is more about the solution driving them away from a debate about particular approaches that could be taken.
There is PCI compatibility with the option to take from two to up to 24 ports of SATA connectivity. That means the product can be harnessed with other 3ware bits of kit to provide whatever coverage a customer might need.
The final feature, on top of compatibility and scalability that a reseller can push, is the performance of 3Gbps and the ability to take it up to RAID 6 levels. The key to it is being able to pin down exactly what the customer wants to do and there will be few that don't want better performance.
In total the package from 3ware is perfectly timed because it offers reassurance to those worried about convergence while delivering a solid performance.
The pitch:
The option for the future
The channel:
Check with vendor
MicroScope+
Content
Find more MicroScope+ content and other member only offers, here.