Dell Solutions Summit: Michael Dell Q&A
Thoughts on the channel, growth and the joys of being private were on the mind of Michael Dell at the vendor's Solutions Summit in Brussels
At the Dell Solutions Summit in Brussels the views of Michael Dell over the current state of the firms channel strategy were shared in a Q&A session that was led by the vendor's vice president of global channel alliances Cheryl Cook.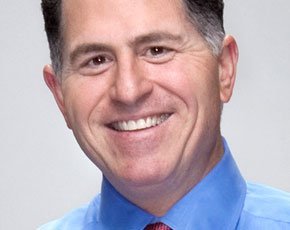 Cook started by asking Dell how the current state of play was with the channel, seven years after the vendor took the decision to formalise its relationship with resellers.
"In 2007 the programme was formalised and from then until today we have acquired another 40 plus companies and each one of those has had a channel programme so if you fast forward to today we have 167,000 partners around the world and over a $20bn channel business and partnerships with all the leading distributors in the world. We have tremendous growth across all countries and across all markets and we have an omni-channel approach and we have incentives for our inside teams to work with channel partners and it is very well received," he said.
"One of the big things that the channel partners have been seeing is we have the broadest set of solutions of any of the companies, particularly for the fast growing small and medium sized businesses. We serve the largest companies in the world too. When you get into systems management, firewalls, back up and protection, encryption, the data centre and the client those are well covered. The other thing which is simple and straightforward is we have been reliable, consistent and predictable every year again and again with a programme that partners can understand. They like it," he added.
The contribution from the channel business to Dell is around a third of its revenues and Cook asked the CEO what he saw happening with that level and how high it could climb in the future.
"We don't have an upper limit. At some point it becomes an academic question because of the omni-channel approach that we are taking [where the vendor's sales teams work with partners]. We have countries where it is 100% and our United States federal business, which is very important to us is about two thirds channel driven. The number just goes up and there is no ceiling on the number," he said.
Thanks to resellers Dell has been delivering double digit growth but could the the momentum in the current market continue in the future?
"Our growth looks like it is two to three times the industry. We just introduced the 13th generation of PowerEdge and the reception to that has been very strong. We are six weeks through our third quarter and the growth is better than it was in the first half, which is a delight for us and somewhat unexpected. More and more partners are going all-in with us. if you go back a little bit in time to 2008 and 2009 the partners were a little bit cautious because this was a new thing. We had a number of big partners working with us but if you asked them it was a sort of 'hush-hush' thing. But if you ask them now about Dell it is all out in the open. When we meet with our top partners they will regularly tell us. 'You are our number one vendor' or 'last year you were number six and now you are number three' and we have staggering growth with some of these partners and I don't see any reason why that doesn't continue.
"We are still under-distributed. When you look at the raw data there is still tons of upside and we have a powerful brand, very strong products, and have invested heavily in innovation. It's not just the core product lines that people have thought about Dell being in for ten years we have a whole array of solutions now that goes into systems management, security, information management, a great display business and thin clients are growing rapidly. All the things going on in converged infrastructure the workloads are headed our way. Dell financial services, the bank of Dell, is open in 14 countries in Europe and partners are using that so it's an other accelerator. We just have lots of good news here," he said.
When comparing the European region to the US Dell was keen to stress that the channel did display differences in behaviour.
"I think Europe has always been more channel orientated than the US. maybe it's one of the reasons why our growth has accelerated here because we weren't very channel friendly up until 2007 so we have been catching up for some of that time. I also think that part of that is there is an element of time and trust and relationships and consistency. It has taken some time but people have moved decisively to work with us and the growth has been significant. Overall we have growth all over the world. One thing is different in EMEA is we have parts of EMEA where we started with channel in the beginning and are 100% channel," he said.
Another question, which was posed by MicroScope once the open mic session started, was whether or not going private had enabled the firm to take a more strategic view of channel relationships and invest in emerging areas rather than just backing proven revenue providers to hit quarterly targets.
"You take more risk and you are not as fearful of the quarterly guidance, which is a pretty predominant feeling that you get inside big public companies. Look at all the things that are going on today with the market for big public companies, you have shareholder activism. You have small shareholders buying up one percent of a company and then all of a sudden they have a position on the board and they are advocating that you do less of this, more of that, sell this and buy that and then they leave and go to the next company. We are not doing any of that. No thank you. We are one hundred percent focused on our partners and customers and growing our business and have a log term focus. About twenty percent of my time is just freed up, and it was the twenty percent of the most annoying things you could ever have imagined and that is all gone. You get that time back to spend with partners and customers and to spend on developing new products and it is just a delight to be private and our growth has been accelerating and we have very good cashflow and ten months in and absolutely love being private.
"There is a speed of decision making. Here's a way of thinking about it, let's say you have a company about the size of Dell with roughly $15bn dollars of quarterly revenues and roughly $1bn of quarterly profit. What happens is the managers and the leaders in that business are thinking about the next time when the company is going to report the quarterly earnings. Sometimes in small ways and not so small ways decisions are impacted to make sure those targets are met. The cumulative effect of that can add up to some interesting things. So for example, let's say that one of our leaders has a great idea to grow our business, if we are so caught up in our focus on the quarterly process but that idea requires some investment now then we might not even hear about the idea. No we are hearing about the ideas and we are making the investments and are not obsessed about the quarterly target...that's the way you should have to run a business."