Profit from your SMB accounts with cloud services
Alex Scroxton talks to Mike Foreman, general manager of SMB at AVG, about the vendor's new CloudCare services package, and our upcoming channel event series
M: We're here with Mike Foreman, general manager of SMB at AVG to talk about cloud services. Now, you recently commissioned and carried out some cloud research: tell me about the key trends you identified in that.
AVG: We talked to 1,000 SMBs, 500 in Europe and 500 in the US and found that one in three of them admit that they don't understand what cloud services are and, worryingly, one in four think it's just for enterprises only when cloud offers more potential advantages for the SMB. These businesses want to move to cloud, 75% them are open to it, they just don't really know how to do it or what to do.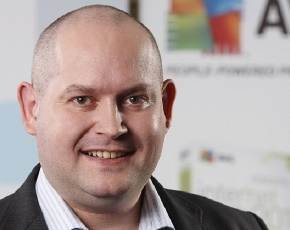 A big opportunity for the channel is that 50% of the UK respondents are actually managing their IT for themselves, and spending four hours a week doing it; that's half a day a week of their own time spent fixing things. Security is one of those things that they are spending time on and there are now, brilliant, simple cloud solutions like AVG CloudCare that can take care of this and allow a reseller to run a service for their customers.
M: And what kind of solutions are these SMBs typically consuming in relation to the cloud?
AVG: Well, to start with it's not just security that we're talking about here. We're talking about managing the whole infrastructure. Collaboration and sharing is of course the big issue, which is led into the cloud by email, and we see companies like Microsoft and Google that both already have cloud-based messaging services. Storage is also a big one, with online backup, file transfer and file sharing applications. Then there's mobility. AVG is big in mobile now. We've turned over 20 million users now on our mobile product. We're on all platforms, Android, Apple and Windows, so we protect those systems and resellers should certainly be aware of that.
M: Do you think there's a perception around cloud, if you're an SMB, that you might not be up to speed with what the current concerns are around IT?
"Our corporate mantra is to simplify, secure and optimise the experience, and our new platform, CloudCare, is how we do that."

Mike Foreman, AVG
AVG: Well, 25% of these SMBs don't understand that cloud is for them, but ultimately it's just part of the Internet; it's leveraging the Internet and the chances are they're actually already using cloud when they bank online or buy a train ticket. That's cloud. The industry has not done a good job of simplifying cloud and that's our mission. Our corporate mantra is to simplify, secure and optimise the experience, and our new platform, CloudCare, is how we do that.
M: Tell us more about CloudCare. What have you designed it to do and how can resellers best market it?
AVG: So CloudCare is a cloud-based platform that simplifies IT management, and what we want to do is provide a platform with a management console for the reseller to manage all his customers in one place.
Within that platform we plug in modules and the reseller just clicks a button and it deploys to his customers; he can switch them on, he can switch them off, he can give them a 30 day trial on everything we have for free. And we'll cut the partner one invoice a month across all his customers. We'll calculate how many users he had, we'll add it up and he'll get one invoice, so he's not trying to manage all these customers directly.
M: What are these modules?
AVG: We have two modules available today. One of them is AVG Antivirus, and the other is content filtering, which is a new module that we released for SMB resellers. This is all about providing productivity and security to the end-user's web experience, so he can disallow certain websites, or maybe let people on during their lunch break. Bad sites are always blocked and malware is always blocked of course, and it's cloud-based so when you're outside of the network it's still working.
We also just put a new module into beta, which we're going to make free for all CloudCare resellers, which is remote desktop management. The reseller can see through our alerting engine if there's a problem on those machines and he'll get a text or email alert, and he can connect to the individual endpoint - he has a chat facility, so if a worker is on that machine they can be describing the problem, and we have a file transfer facility, so if we need to push a patch to that machine he can.
Any of the services you want to enable for your customer you can switch on – there are literally on and off switches on the dashboard – and if you switch remote desktop on it pumps those features down to the endpoint, so as long as it's switched on and connected to the Internet it can be anywhere in the world and the reseller can be anywhere in the world and it will talk to the reseller via CloudCare. And that's a free tool, we're giving it away for free; a reseller can join CloudCare and deploy just that module for free if he wants, so we're giving him a real value add that means he can start to move to the managed service space.
We also offering another free tool, which I think is really cool to the reseller. We call it our Sales Alerting Engine. The agent on the endpoint can see certain things like how much memory, CPU, hard drive is in use, and we can send our partner alerts that these things are nearing capacity, so there's a sales opportunity to talk to his customer, sell him more hardware or talk about optimising his systems.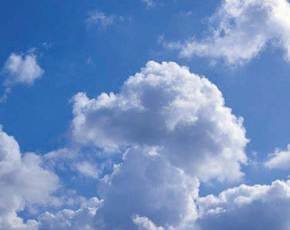 M: So he can go to another vendor he's working with, that may not be AVG?
AVG: Yes, and we will expand it to other areas as an opportunity for resellers to go knocking on the door and say hey, we need to get you set up with some proper backup on their systems – we don't sell online backup. This is not just for our product.
M: Essentially it keeps you on top of customers' requirements so if they need memory, the reseller is there before they know they need memory, if they need any services the reseller is there before they knew they needed it.
AVG: Exactly. It primes the reseller with the ability to go in to the customer and either sell them something as a service or a product or let them know there's more value they could be getting.
M: It seems to me that this takes AVG away from its core somewhat – not to say you're losing focus – but it brings you into other areas of the industry to make you a much more valued vendor for the reseller. Is that how you see it?
AVG: That's exactly how we want to be seen. Our CEO has made a concerted effort to not just be a security company. Security will always be in our DNA but we also have software optimisation services, we have mobile, we're in search. We have multiple streams.
M: Does this make it more profitable for resellers to consider looking at SMB customers whom they might not have really done much business with in the past beyond selling a bit of boxed software and a desktop?
AVG: That's one of the things the channel wanted. We've been talking to our channel since we came up with CloudCare a year ago. We've been working with the resellers to drive and deliver what they really require on there. A big thing that we heard was that SMB customers demand the levels of service that an enterprise can pay for, but they don't necessarily want to pay for it, and that isn't the most profitable area for the reseller to be in. So we said, well, let's think of a way to make these customers profitable, and CloudCare is a tool that can automate a lot of that management of those customers and provide upsell opportunities, and with our monthly billing option, recurring revenue, so there's no more knocking on a customer's door every couple of years and trying to get a renewal out of him.
And we'll charge you at the end of the month on any customers that are active. So if you've got 10 customers with 10 machines each that's 100, so we say it's 100 times our trade price, and that's it. Next month, if you've got 120, we charge for 120.The following month, if you're down to 90, maybe you lost a customer or they closed down, you pay for 90.
Why we think this is really cool for resellers that are selling to SMBs: the old way was if you had a really big licence sale you got a really big discount and it favoured the big boys, the little reseller didn't stand a chance but with CloudCare we turn it around. Your customer may only have 10 endpoints and that's fine. If you have 10 customers each with 10 endpoints, that's 100 already, and if you put content filtering on, that's 200 services, and as we get feedback from the field we'll add more and more of these modules and then we'll provide more and more services to the customer, and the more services you sell we'll apply a monthly discount, so if you hit a threshold of 101 services, I'll give you a first banding of discount on the invoice. Get me 500 endpoints or services – these can be multiple services on one endpoint – and I'll give you more. It rewards the resellers for being loyal to us and selling more services; more so than a reseller who comes to me with one order once every two years where he's undercut everybody and isn't making any margin.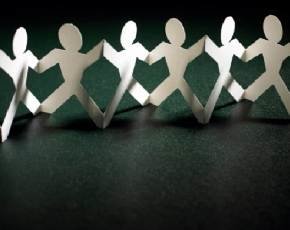 M: It's a big change in business models for resellers. Do you still see resellers that are using that old model?
AVG: Yes, and they can still do that, there is an opportunity in CloudCare for resellers to stay on that existing model it they're happy with that. We'll offer both but we see the cloud industry being all about per month usage and the new model allows partners to make more. Because we're adding up and we reward him on his whole base – not just individual sales – he'll start to make more out of this by applying his monthly discount on banding, so this is a good opportunity.
M: A big question that resellers will be keen to ask if they're coming down this path with you is what sort of support will AVG provide to help them adapt their business models to take account of this change?
AVG: Lots. We have a UK-based support centre for our resellers in Newark. We have teams of people in there from our reseller account managers – who provide one-on-one personal relationships with their accounts – to our tech support teams and our sales engineers who will visit and do hand-holding with resellers, maybe with their first customer they'll go in and help them set it up. At the minute we run two webinars a day on CloudCare. And we have our event coming up this month.
M: Yes, the event series. This is called 'Profit from your small business accounts with cloud services' and AVG and MicroScope have got together to run this later in the month. Tell me what benefit a reseller, or service provider will get from joining in with that?
AVG: For a lot of them it will be getting to see some great football grounds, but other than that it's a nice tightly-packed day for them and I think to come along and hear from the industry, hear from MicroScope, hear about our market research, talk to AVG, talk to their peers and plug it all together is really valuable. I hope they will get an unbiased view, in that they can talk to people from the industry, experts who are out there seeing what is happening, and also to see CloudCare, a really simple product to use.
M: So you'll have the product in operation for people to come along and kick the tyres?
AVG: As long as there's a Wi-Fi connection you can see CloudCare, and if there isn't we'll try to plug it into someone's phone. As long as you're on the web and have a screen you can see it working. Our sales engineers will be there as well.
M: Mike, thank you very much.
There is still plenty of time to register for the event, which will be visiting the Emirates Stadium in London; Celtic Park in Glasgow; Old Trafford in Manchester, and the National Motorcycle Museum in Birmingham, between 20 and 23 November 2012.
For more details and to register visit our event microsite.