Five Minute Interview: Malcolm Tuck, Kaspersky Lab
Malcolm Tuck, managing director of Kaspersky Lab UK and Ireland, talks about his time in the RAF, the development of the security channel, and reveals a connection to the mob
Tell us what you do for a living
I'm the managing director of Kaspersky Lab UK and Ireland. Kaspersky Lab is one of the world's top vendors of endpoint security software. We're currently ranked a leader in this field by Gartner, Forrester and IDC.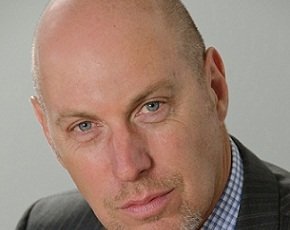 Why are you the right person for this job?
I've worked for Kaspersky Lab since 2008 and the company has grown rapidly since then. I've had to adapt to various changes which have enhanced my knowledge and experiences greatly. I think I'm the right person for this job because I enjoy the cut and thrust of the industry – there's never a dull moment.
What gets you up in the morning?
I'm an early riser and I rarely have a lie in. I've been known to the visit the gym before work, but my job demands that I get stuck into my schedule straight away each day.
Who helped you get to where you are today?
Overall, I'm a firm believer that you are the master of your own destiny, but my parents have had a lot to do with where I am today. I also left home at a relatively young age to take up a career in the Royal Air Force which has shaped the person I've become as well. I really enjoyed my military career, although basic training memories still haunt me today! In my IT career I've had multiple helpers, supporters and influencers - too many to name.
What is the best or worst business advice you have received and from whom?
The worst business advice I've received was not to invest in Cisco shares in 1994. I'd rather not say who told me that!
What advice would you give to someone starting out today in IT?
Learn as much as possible about the business you are in and the industry in general. Keep yourself current and in demand - don't rest on your laurels. Keep your eyes and ears open.
What's running on your smartphone?
I work for a security company. I'm not telling you!
What does the next five years hold for the channel?
The UK channel needs to continue to add value. Company procurement officers, small business owners and everyone in between have too many options. Everything is still too complex. Resellers must become trusted advisors who give current, meaningful advice. I also believe that the channel needs to look at online systems as a means to access products and services. Time is precious these days.
Tell us something most people do not know about you.
My grandmother's sister was married to Al Capone's accountant.
What goal do you have to achieve before you die, and why?
I've reached a stage in life where my goals have become very practical. I'd like to own a Lagonda M45. I'd like to spend more time in New Zealand – where I lived for 15 years. I'd like to meet my first grandchild (not born yet) and watch my children achieve great things. I'd also like to be able to speak French fluently.
What is the best book you've ever read?
I don't have one particular favourite. I recently enjoyed Azincourt by Bernard Cornwell. I also like The Man Who Never Was by Ewan Monague and The Heart of the Antarctic by Ernest Shackleton.
And the worst film you've ever seen?
I only remember the good ones. Skyfall is my current favourite.
What would be your Desert Island MP3s?
Learn to Speak French by Michel Thomas; all of Coldplay's albums; How to Escape From a Desert Island by Ray Mears.
What temptation can you not resist?
Old cars and chocolate.
Read more on Antivirus Solutions and Services