The acquisition of Nokia: Steve Ballmer's last hurrah?
Alex Scroxton looks at early reaction to Microsoft's acquisition of Nokia, and asks if it will cement Steve Ballmer's legacy as the man who turned Microsoft into a devices and services company
Microsoft's acquisition of Nokia's handset business has - in a way - been on the cards since 2011.
"There are some that say Stephen Elop was on a secret mission ever since he joined [Nokia] to get this to happen," said Context's Jeremy Davies. "Of course that's gossip, but the move can be seen as inevitable."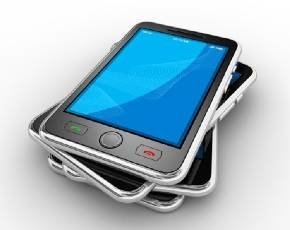 The partnership between the two firms, described at the time in MicroScope as akin to "the last two single people at the party getting together" resulted in the critically-acclaimed Lumia lines and although as it turned out it was Samsung's Android phones that drove the market, it's probably fair to say that Microsoft and Nokia have established between them a credible force in smartphone devices.
The fact that Microsoft Windows Mobile OS is now bigger than market-creator BlackBerry would seem to bear that out, and in his email to employees explaining the transition, Ballmer said that Nokia Windows Phones were now the fastest growing smartphones on the market.
That may be literally true, but for the sake of a good soundbite Ballmer conveniently ignores the fact that with 7.4m Windows phones shipped during the second quarter of 2013 - according to Gartner - Microsoft still commands only 3.3% of the addressable market.
One might very well ask how Microsoft plans to grow that further now that it has committed itself entirely to Nokia. TechMarketView's Richard Holway raises this question, saying he sees a clear risk that Microsoft will alienate other hardware vendors.
Ronald Klingebiel, assistant professor of strategy at the Warwick Business School and a long-time telecoms market watcher, is thinking along similar lines.
"Questions had been raised as to why Microsoft decided to partner Nokia in the smartphone market while purporting to not treat any other vendor less favourably. Today's announcement goes to show that they were onto something: Nokia's dominance of the Windows phone market suggests that other vendors lost interest."
Davies at Context adds: "This purchase by Microsoft is a game changer and. It now puts the once software-only company firmly in the hardware business, a place it has to be in to compete with Apple and Google, and most importantly to leverage the huge Windows asset across a variety of platforms while reducing dependence on PCs."
However, Victor Basta from tech M&A consultancy Magister Advisors sees risk in that strategy, saying it could be seen as a "me too" play given Google's deal with Motorola, and a recognition that Apple's content and hardware ecosystem is the one model that actually works.
"In fact Microsoft is attempting to 'recreate Apple' by combining its software and hardware under one roof," he says.
"This still leaves the strategic question of how Microsoft will be competitive in the mobile space. A 'me too' strategy, catching up with Apple is not likely to succeed. Microsoft needs its own strategy in the marketplace, and Nokia alone will not deliver that strategy."
The legacy question
Steve Ballmer has always banged on about the transformation of Microsoft into a devices and services business but the much-publicised transition has often been let down by circumstances, and wider public perception of Microsoft as, quite simply, a terminally uncool company.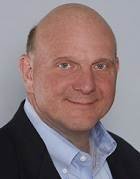 Take the sales figures for the Surface family. Anecdotally, since being unleashed on the channel these are now starting to turn around, at least if Microsoft partner Phoenix Software - which last week boosted its public sector sales team by 30%, claiming public sector demand for the tablets was out of control - is to be believed.
But despite this it's inaccurate to say that the Surface has been a success up to now, and the same goes for Windows 8. Actually, analysts and reporters alike have been clamouring for Ballmer to step aside, saying he is out of touch and makes costly strategic mistakes.
Now that Ballmer's days at Microsoft are numbered, the king of the castle will no doubt be walking the battlements and surveying his life's work, and like another long-serving, outgoing leader named Tony Blair, asking himself questions about his legacy. What will they remember me for?
Buying Nokia and laying the groundwork for Microsoft's transition into the devices and services business Ballmer wants it to be would not be a bad legacy for him to leave behind.
But for it to be a success, as we have seen, Ballmer's heir will need to be totally committed to this mobile adventure, or else the boss' last big act could rapidly unravel into another costly strategic mistake.
At the time of writing, current Nokia CEO and returning prodigal son Stephen Elop had suddenly become the clear favourite to replace Ballmer.
In light of that, one does have to wonder if those saying they planned it all along may have a point.