What opportunities lie in wait for the year ahead?
The crystal balls tend to come out at this time of year as the channel tries to predict just what will happen over the next twelve months as Amro Gebreel discovers
This time of year everyone likes to the get the crystal ball out and try to predict just what the next twelve months have in store.
Some of the big trends that dominated 2012 will continue, with BYOD, cloud and mobility all providing plenty of talking points for customers and resellers alike.
But there are already those in the channel looking out for the next technology to emerge and trying to ensure that they get in on some high margin action before it hits the mainstream.
Mike Foreman, General Manager, SMB, AVG Technologies, is not alone in believing that business demand for the latest mobile devices such as tablets and smart phones will continue to rise.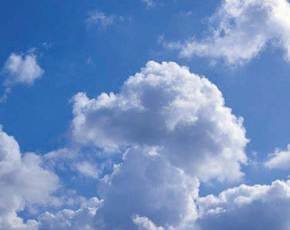 "The rapid rise of BYOD has been a significant trend in 2012, blurring the traditional definition of a security perimeter in the process," he adds "The trend is also making it harder for resellers to manage their SMB customers' IT via traditional means."
He quotes a recent AVG study which highlighted the extent of SMBs' dependence on mobile technology with over 95% regularly using up to five different pieces of technology in their day-to-day work.
The other prediction from Foreman is for much more cloud services to emerge as customers, particularly smaller firms, start to get used to idea of using them: "As we move into 2013 we are going to see a lot more SMBs opting to have their business applications, including their data security, delivered as a cloud service. The attraction of cloud services is that they offer SMBs an alternative to expensive hardware investments."
The growth in BYOD and cloud is also going to have a positive impact on those selling networking solutions like WAN optimisation, which should see several growth factors emerging in the short-term.
"I foresee a number of trends in 2013 that back this up. Firstly, I believe the strategic use of social media will rise bringing with it visibility and control issues, and requirements for solutions that can increase usage and user intelligence without compromising productivity. The solution must be cost effective and simple to deploy. I also foresee a need for more control around real-time video and collaboration content. The use of video in the enterprise is exploding, but what about the use of collaborative tools like Microsoft Lync? The ability to collaborate using voice, video, IM and web conferencing via a single interface is the ultimate in communication tools, and the ultimate network headache," says Karl Barton, vice president of sales EMEA at Exinda.
On the software front the threat of the end of support for XP is looming large and the expectation is that customers will start to make moves to leave that OS over the course of this year.
"The complicated nature of a move to virtual desktop installation (VDI) and the time is would take, means that companies do not have time to complete such a program before the XP end of life deadline. So for 2013, migration of XP to Windows 7 will be the focus," says Lisa Hammond, CEO at Centrix Software.
"This is no longer a discretionary issue but a compliance one, due the XP end of life. There will be a stampede to migrate. This is an opportunity for the channel who are well positioned to help companies with migration, which is nearly always more complex than perceived at the outset. Although we will undoubtedly hear about early adopters of Windows 8 in the first six months of the year, most companies will not want to wait for the proof of concept case studies before initiating the migration from XP. Therefore the first choice will be to migrate to Windows 7," she adds.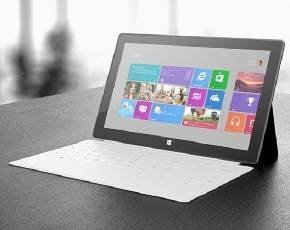 Data centres have also been an area that has enjoyed growth in 2012 and will continue to do so going forward.
"In a downbeat economy, the rampant generation of data, as well as the demand for instant information has led data centres to be the critical investment for large companies," says Richard Jenkins, vice president of marketing at RF Code.
Resellers looking ahead are looking to ensure that they navigate a market place that regularly changes as a result of vendor consolidation and that they have the necessary skills in house to meet customer needs. The buzzwords from the frontline include 'managed services' and 'management' as the growth of interest in remote support and system consolidation continues to grow.
"From a vendor-partner perspective, corporate consolidation has continued at pace, with many of our key vendor partners like EMC and VMware making strategic acquisitions to expand their portfolio of solution offerings. The challenge for integrator partners such as MTI has been to identify the optimum areas of specialism and develop or recruit expertise in those particular areas," says Richard Flanders, marketing director at MTI.
"In 2013, MTI would like to continue to expand our Managed Services business to include other remote and collocated services that appeal to our mid-market customers," he adds.
For others the theme of the year will be to continue to put the hard work into verticals and customer areas that are starting to yield positive results.
"We're starting to see real traction in niche verticals, like Academies, after we invested in tailoring our offering to meet the specific needs of these markets. As always, we've continued to invest in training and customer service to ensure we're providing unrivalled consultancy, but as more businesses look at new deployment options with the cloud, much more of our role and value-add lies in helping customers navigate this changing landscape," says Mike Ramsay, managing director of Sage partner DMC Software Solutions.