Wear do we go from here?
The wearable technology revolution is upon us, but what role can resellers play as products go mainstream? Amro Gebreel reports
If there is a consumer theme of the year, then a major contender has to be wearable technology, with watches, glasses and trousers all grabbing the headlines.
The June release of Google Glass, with a hefty price tag of £1,000, should result in more people wearing them, expounding the benefits of the technology in the way that committed early adopters usually do.
Fitness products
But there will also be an Apple iWatch at some point and, even before all of these things go mainstream, there are plenty of fitness products that are already popular, underlining the growth of the wearable technology market.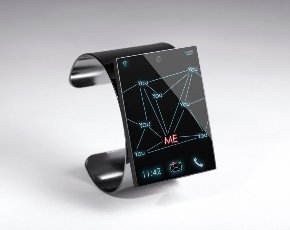 The most natural question for resellers to ask at this point is what it all means to them. After all, many of these products have a personal technology, consumer feel, and traditionally that means they go through retail outlets rather than the business channel.
But there should be some opportunities for resellers if they start to think about how the technology could be adopted, deployed and used by their existing customers.
"The channel could use wearable technology to enable employees to improve customer service," says Mark Banfield, vice-president international at Autotask. "For example, they could quickly and easily check stock availability, retrieve product information and place orders for clients, all on the go, any time, anywhere. Being limited to specific equipment availability or physical locations is erased. This saves time and improves service efficiency."
But Banfield adds that problems could arise that are not easily foreseen: "It could result in issues such as lagging network connectivity, data theft, a need to update company security policies and upgrade protection software. Also, because of the different operating platforms and architectures available, those who deploy wearable technology will need several tools to deliver to the architectures and platforms they require and need to take into account the many technical and non-technical complexities involved."
Smaller scale
That list of potential things to talk about should get ideas flowing about what the consequences could be for the channel. Although it will be on a much smaller scale to start with, it sounds like wearable technology might encounter some of the issues that were posed by the bring your own device (BYOD) trend.
Saverio Romeo, principal analyst at Beecham Research, says it is difficult to avoid the hype surrounding wearable technology. Although it is still in its formative years, the seemingly endless flow of launches and initiatives suggests it is a fast-moving market.
"Despite all the excitement, wearable technologies are not new," says Romeo. "Some business-to-business segments of the market have been around for some time, such as defibrillators in the healthcare market and embedded cameras for public safety and manufacturing. But it is the consumer applications that are the most exciting and which will open the doors to the mass market."
Romeo points out that although consumer electronics retailers are keen to get on the bandwagon, a lot of the products do not sit easily with their existing portfolios.
"For example, wellness and lifestyle bands and watches are better matched to sports retailers, gym chains and pharmacies," he says. "We can say the same about smart glasses designed specifically for sports activities. But watch retailers will want to sell smartwatches and spectacle retailers will want a slice of the smart glasses market."
Increasing pressure
That should increase the pressure on those vendors to come up with an angle that suits them better and gives them a chance to lean the market 
towards a business pitch.
"There are many challenges to face and technology is not the only one," says Romeo. "This is a multi-disciplinary story and it requires partnerships that we have never before seen in the technology industry. The recent announcement of a new partnership between Google and Luxottica – the company behind glasses brands such as Ray-Ban and Oakley – is an interesting one and reflects the move to convergence and a multi-disciplinary approach.
"It is these types of relationship that will truly exploit the potential of the wearable technology market."
The idea of making sure the sales pitch chimes with genuine business need and comes in the form of the right solution is one that is echoed elsewhere in the channel.
Paul Dunne, head of channel sales UK & Ireland at Plantronics, says the wearable technology market is in the midst of a boom and shows no signs of slowing down.
He quotes statistics from IDC, which recently revealed that 20 million wearable devices have already been shipped globally in 2014, and that this figure will grow to 112 billion units by 2018.
"The channel could use wearable technology to enable employees to improve customer service"

Mark Banfield, Autotask
Significant opportunities
"Wearable technologies have the potential to deliver significant opportunities to the channel," says Dunne. "Resellers that want to make the most of this trend will have to carry devices that can actually make a substantial impact on the businesses they serve, and help customers implement these resources so they can fully appreciate the benefits they deliver."
Understandably, given the firm he works for, Dunne makes the point that wearable technology has been around for years in the form of headsets. But even on that front, users' demand for innovation continues to shape the device's development, with a need for contextual awareness and intuitive technology.
"As wearable technologies become more intuitive and more closely integrated with software, the stage is also set for developers and systems integrators to get involved in the innovation process and customise products to address the needs of specific businesses," says Dunne.
Plantronics has a partner development programme and opens up its products to developers to encourage more innovation.
The other point the channel must consider is that there will be some successes, but inevitably some failures too. No one wants to end up with a stockroom full of the wearable technology equivalent of Betamax.
One guiding principle that Oliver Ripley, mobile products manager at eCommera, looks out for is whether the product will deliver a decent customer experience. Those that do are likely to be the ones the channel should invest some attention in.
"It's all about the experience," he says. "Today's mobile phone trends are for ever-larger phones. The 'standard' phone size seems to be about 5in, with the Galaxy Note and Mega exceeding even that size. While there is no doubt that bigger screens bring a better visual experience, the old adage of 'small is beautiful' still applies, and the wrist is such a convenient place to see information, even with my hands full."
Important messages
Ripley says he would find it very useful to be able to read important messages on a wrist device: "Seeing the content of an SMS message without reaching into my pocket does it for me. Taking voice notes on my wrist via EverNote? Bring it on. I'm all for a wrist phone that supplements, or even replaces, the pocket phone."
He is already thinking of some of the applications a smartwatch could be used for, such as retailers streaming special offers and businesses pushing promotions to the device on a user's wrist. At the back end, that will again lead to the need for an investment in data and networking infrastructure and, even if the watch passes them by, the other parts of the solution could be a channel play.
Customer experience
It might be early days to be talking about the channel's role in the wearable technology market, but those handling headsets already have some experience and will know it is all about the customer experience.
Going forward, there is likely to be an explosion in hype around the form factor and that will only continue to gather momentum as new devices and apps are released into the market.
Wearable technology might not end up being a big channel play in terms of selling smartwatches and glasses, but the implications for the customer will be significant and the consequences for networking, security and big data strategies could be major.
It is perhaps with an eye to looking for the chances in those areas that resellers are best placed to provide the backbone to the wearable technology revolution.
"The old adage of 'small is beautiful' still applies, and the wrist is such a convenient place to see information"


Oliver Ripley, eCommera
The headline-grabbers
Google Glass – Although the technology has been around for a few months, it is only now being made available on a more mainstream basis. But you have to be over 18 and happy to part with £1,000 to get your hands on the glasses that allow you to take photos and look at web pages.
Apple iWatch – The rumours are of a release date in the autumn with reports emerging that the vendor has signed up some sporting stars to test its watch in the sort of conditions that will push its fitness abilities to the maximum. When the product does finally arrive, the expectation is that with the Apple logo on the box, it will take wearable technology mainstream.
Fitness devices – Take a closer look at the wrist of the channel person you next meet and there is a chance they will be sporting a Jawbone, Fitbit or Nike band that tracks their activity and works with a dashboard that allows them to chart their progress in the battle against middle-age spread. This market is growing fairly strongly, with more vendors adding products.