Use PR to get your business noticed
PC World Business combined PR, sponsorship and social media to build its reputation as a business IT brand. Simon Quicke identifies the lessons resellers can learn from its achievements
Winning awards, gaining specialist vendor accreditations and delivering the sort of service that encourages positive word of mouth recommendations are all ways for a reseller to get noticed. But there is also the option of using public relations and bringing in experts to help promote the company brand and values to a much wider audience.
Although every reseller is different, there are some lessons that can be learnt from those which have used public relations (PR) techniques to help bolster their profile, and specifically the approach that Dixons took to promote its PC World Business (PCWB) and Equanet businesses can be used by others in the channel.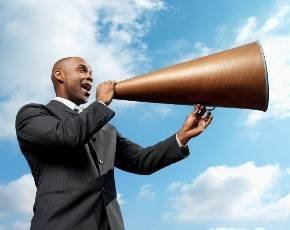 Joshua van Raalte, managing director of international communications and digital agency Brazil, spearheaded the PR for PCWB and Equanet for a decade, using numerous techniques to help get the firm in front of its key audience of IT buyers.
There were broadly three strands to the activity that Brazil carried out – public relations, social media and sponsorship – to help establish PCWB as a business IT brand.
"We needed to change the perception of the brand, moving it from a retail brand," says van Raalte. The question Brazil wrestled with at the start was how to reach the decisionmakers, IT directors and procurement managers.
Public relations
Publications including Computer Weekly, the Financial Times and The Daily Telegraph Business Club were identified as places where the target audience sought information, so efforts were made to associate PCWB, in those publications, with thought leadership around some of the main technology trends that were concerning IT directors.
"There was a thought leadership campaign to help IT managers who were responsible for technology as well as infrastructure, cloud computing and integration. It was important to speak their language," says van Raalte.
As well as generating coverage based on internal expertise, the other challenge was translating external messages from vendors into something that could be shared with customers.
Other public relations efforts included entering PCWB for awards and producing case studies that could be promoted to prospective customers. Van Raalte also stresses the importance of the local press.
Top tips for promoting your brand
The experiences of PR agency Brazil, which handled the public relations for PC World Business and Equanet for many years, have armed managing director Joshua van Raalte with a few tips he can pass on to other channel players.
Thought leadership: Show that you can speak the same language as the target audience.
Use vendors in the right way: Harness vendor knowledge to bolster campaigns.
Highlight expertise: Promote technology experts to give advice to customers.
Sponsorship
On the sponsorship front, PCWB was advised to give its backing to The Telegraph Business Club, which provided a platform to discuss IT issues and give the reseller the opportunity to have a technical expert on the panel of advisors assembled by the paper to provide advice to readers.
"It was not just about showing a logo to showcase, but showing that we speak the same language as businesses," recalls van Raalte.
Getting a thought leadership message across is not always easy in a sales-led organisation, but van Raalte points out that once the board has given its backing to a PR plan, it becomes much easier to implement that marketing strategy.
Social media
The final piece of the jigsaw is around social media, which is seen by many as a "must-do" but comes with a warning that it needs to be part of a wider strategy if it is to make the right impact.
Most business people use LinkedIn, so one of the approaches that can be used is to follow that example and build a network of IT managers to share information, discuss trends and be a barometer of just what issues are worrying those at the coalface.
Having worked until recently on the Equanet account, van Raalte's experiences are still fresh and his advice for other channel players is to think more about the value of marketing: "Very few are using marketing in an effective way. It is still a sales driven market."
Throughout all of the Dixons PR work, the target audience was always at the front of the mind, along with a determination to associate PCWB and Equanet with thought leadership. Pushing offers and pedalling a commercial message might be a natural reaction but, as van Raalte argues, in the long-run it might not help position a brand in quite the same way as a more strategic approach could.