Tools for BYOD success
Billy MacInnes considers the reseller role in helping organisations develop and deliver bring-your-own-device programmes that meet the requirements of employer and employee
There are some questions in life to which the response "who cares?" is more than adequate. We can all think of a few. I'm sure. For example, any query concerning a cast member of Geordie Shore or The Only Way Is Essex could very plausibly be answered with those two words (or possibly two other words that would not feature in a business publication such as this).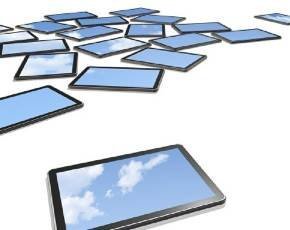 The same response could be forthcoming if you asked someone using an Apple iPad or Samsung Galaxy at work whether their employer has a bring-your-own-device (BYOD) policy or what its BYOD solution looks like.
Why would they be bothered? All they care about is being able to use their device, not what is going on in the background to make it happen. The pressure to allow BYOD is being driven by the popularity of devices such as Apple's iPad and iPhone and Samsung's Galaxy Tab and Galaxy S smartphones, and that pressure is coming from those at the top of organisations, as well as those lower down the order.
Pervasive personal devices
Pic tablets Steve Malone, CTO at Metadigm, predicts the pattern for BYOD usage is likely to follow that of the internet."Initially, internet access was only supplied to those who needed it, but today every workstation has access. This is very much how BYOD is panning out."
Which is great if you are an employee anxious to use your own device for work, but it also means organisations need to have the infrastructure in place that can support those devices while maintaining the integrity of the business and its data. Employees might not need to care what the BYOD solution is, but there are certain elements that need to be in place for a successful implementation.
When it comes to introducing a BYOD strategy, a number of questions need to be addressed, according to Jim Down, head of pre-sales at Redstone: "What sort of increase in traffic will the customer experience when BYOD is implemented? What wireless points are required? Is the underlying structured cabling up to the job? Does the location have suitable internet connectivity to cope with the expected increase in demand? What impact will BYOD-related issues have on IT support? These are all questions resellers will need to anticipate and answer."
Dominic Wordsworth, product manager at ComputerLinks, says a typical BYOD solution consists of technologies in three key areas: wireless infrastructure; application access; and comprehensive security. All are equally important, he argues, and omitting one could result in a weak BYOD strategy. "Channel partners need to offer each element in their portfolios so organisations have access to the full package straight away," says Wordsworth.
Overwhelming options
Chris Gabriel, vice-president of solutions management at Logicalis Group, says BYOD is a deep stack, "from the physical device, the network and access layers, mobile device management, mobile application management, and a range of other ancillary services".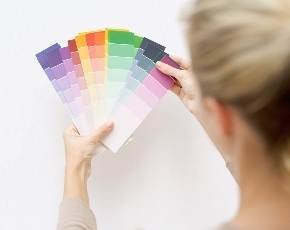 And with such a big bandwagon, "there are lots of people hitching their horses to it". He believes customers are probably focusing on two areas at the moment: panic buying mobile device management (MDM) to lock down devices they want to give access to; and upgrading their wireless networks to support the emergence of a mass of new devices.
It is no surprise then that a lot of vendors are playing in the MDM space. "Gartner needed a bigger magic quadrant because there are so many entrants in this space," says Gabriel.
Metadigm's Malone says the market is confused from a customer perspective, in the same way that unified threat management (UTM) was a confused market five years ago. "There is a broad spectrum of vendors, all of which have jumped on the BYOD bandwagon and which claim they have a BYOD-specific solution," he says. "MDM, wireless, firewall, UTM, networks – vendors specific to all of these promote their own BYOD solutions."
Sean Remnant, CTO at Exclusive Networks, says the market is also confusing for resellers, where the problem is understanding the solutions that are available. "There are more than 65 vendors with BYOD 'solutions', and it's hard to see the wood for the trees," he says.
Wi-Fi connection essential
One thing many people agree on is that reliable Wi-Fi is critical. "Without it, user productivity will plummet. Any solution will need to provide suitable infrastructure, namely high performance wireless access points, to adequately meet demand. Scalability is key as organisations will want the ability to expand without limitation as more devices are granted access to the wireless network," warns Wordsworth at ComputerLinks.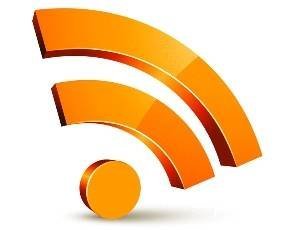 Rene Hendrickse, vice-president of iPass EMEA, says BYOD can result in much higher cellular data charges for an enterprise if not managed correctly, so providing a Wi-Fi network to businesses is of high value, because it allows cost-effective global mobility to enterprises and employees.
"When employees have access to a global commercial Wi-Fi network, enterprises are exposed to less risk than unknown and unvalidated hotspots. Businesses can enhance their security as users maintain a secure connection to corporate data wherever they go, while still keeping roaming costs low," says Hendrickse.
Access all applications
Access is another important area of a typical BYOD solution. Wordsworth says successful access to applications must be universal, regardless of the operating system they are being run on. This can be done virtually or through a browser. The cost of the virtual option can be prohibitive for smaller to medium-sized enterprises (SMEs), he says, so the channel needs to be ready to provide compromises which combine seamlessly to enable cross-platform access.
Unsurprisingly, given the products he is pitching, Kevin Bland, Citrix channel director UK, Ireland and South Africa, is keen to advance the argument for virtualisation, desktop virtualisation in particular, as "the enabler of any-time, anywhere device capability" where companies can "instantly and securely deliver an individual's complete desktop – including data, applications and personalisation – to any device" through on-demand desktops.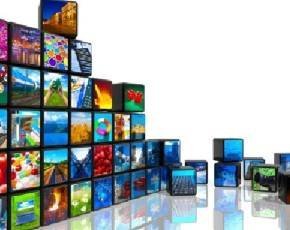 With more and more employees using their own devices (he quotes a Citrix Global Workshifting Index suggesting the number of people using personal laptops, tablets and home PCs for work will grow by 148% this year, and those using smartphones for the same purpose will increase by 249%), Bland says BYOD will become a game-changing force for the channel, forcing partners into the 'service provider' box where they have to provide 'as-a-service' solutions to remain a crucial and relevant link in the supply chain.
But John Campbell, alliance director at QlikTech, argues that a browser based approach is better because it makes the IT team's life easier. This is important because when you are implementing a BYOD strategy, there is a requirement to make sure things do not become too complex for the IT department.
"Deploying browser-based solutions across an entire company is simple and fast – all anyone needs is access to a browser, no matter whether they are using their PC, laptop, smartphone or tablet," he says.
But Logicalis's Gabriel says it is critical to recognise that BYOD beauty will be in the eye of the beholder – so MDM, mobile application management (MAM), wired and wireless infrastructure, and access control are all important, depending on what BYOD means to you.
Security considerations
One area that gets a lot of attention in any BYOD solution is security, because adding devices which operate outside the enterprise security environment is bound to increase the risk of data breaches. But Wordsworth admits mobile security can be an onerous task, as traditional security solutions can make mobile devices sluggish. He suggests resellers have a mobile device management solution in their portfolio that quickly locks down and secures all enterprise mobile devices, while at the same time placing them into regulatory compliance.
Terry Greer-King, UK managing director of Check Point, says BYOD requires a large amount of planning, management and investment in software to make it secure. "The device may have been free, but the security certainly isn't. The business still needs to have a process for applying security, needs to deploy security software, and needs to audit the usage and security of those devices," he says.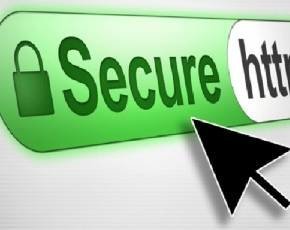 Greer-King cites a Check Point survey from November last year, which found 61% of IT managers and administrators reported employees were already using personal devices for work (either a personal tablet, phone or laptop), but 42% of them had no formal process for deploying security to those devices. The lack of process is where the problem lies and where the opportunity exists for value-added resellers (VARs) to help organisations resolve the problem. "The solution that VARs need to offer is a simple, three-stage consulting process: audit, amnesty, add security," he says.
Companies need to find out what devices are being used to handle corporate data (audit), tell the users of those devices they have a short period to have security added (amnesty), then get the IT team to add the security. "This 'Three As' approach will help to make BYOD as risk-free as possible," says Greer-King.
IPass's Hendrickse says IT departments need to understand the importance of enabling devices to be brought onto the network: "Registration allows devices to be identified and user credentials validated in a way that allows IT managers to differentiate and control network and data access privileges. This also ensures employees have the right knowledge, skills and behaviours for ensuring the security of devices, and ultimately company data. Being able to onboard devices is a critical step for securing against data loss and keeping mobile costs down – the two primary concerns of most BYOD customers."
Steve Levy, CEO at Verivo Software, believes another way of delivering security in a BYOD environment should be to share data via enterprise mobile apps that are secured at the application level.
"Apps give employees secure access to data and prevent users from sharing the information with others, while enforcing user authentication and authorisation levels," he says. "App-level security also enables businesses to remotely wipe data if a device is lost or stolen, while leaving personal information intact."
Cloud delivery
The cloud is another core technology for a BYOD strategy, according to Rich Phillips, UK and Ireland channel director at SAP. "Individuals have become increasingly demanding; with the desire to not only have a single device to fulfil both work and personal requirements, but also to work in a flexible and mobile environment," he says. "Cloud technologies allow the workforce to tap into business networks and increase working efficiencies regardless of location."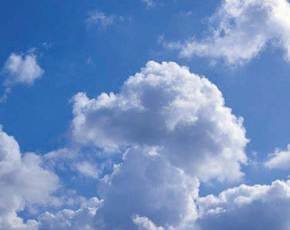 Intriguingly, SAP is the world's second largest buyer of iPads, having deployed 14,000 internally, with plans to increase that figure to 22,000. "Through internal adoption of a BYOD strategy, SAP is able to understand the impact of mobility on the workplace and deliver this knowledge to the market through innovative products," says Phillips. The company even has its own SAP Genius Bar which acts as the go-to place for support and also "socialises the IT department".
Phillips claims that SAP recognises – and has insight into – new mobile devices and the challenges each device represents to business infrastructure when implementing a BYOD policy. "This knowledge and expertise is easily shared through channel partners to reach customers and make the BYOD transition smoother, while highlighting potential pitfalls and how they can be overcome," he says.
Building a BYOD policy
Sanjay Castelino, vice-president at SolarWinds, says that while a good BYOD solution offers employees improved connectivity and allows them to work with more user-friendly personal devices, the typical BYOD solution currently employed is more reactive. "Many IT professionals don't know how much support they should provide on personal mobile devices. They are still trying to build the boat while sailing it, and are learning every day what the implications of BYOD are to their corporate networks," he says.
Describing BYOD as "the ultimate combination of business and technology working as one – the ultimate as-a-service", Logicalis's Gabriel says the technology is secondary to the experience in BYOD.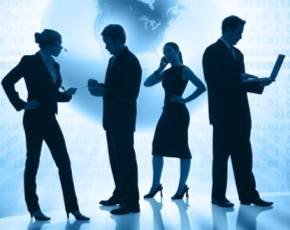 "The channel has to become the master of experience – and that means an ever greater focus on the seamless deployment of solutions," he says, adding that it has "a huge role to play" if it can become the enabler for a fantastic customer experience and hide the complexity of the underlying technology.
Gabriel warns that the channel must recognise it is not being compared with other channel partners, but with service providers in this space: "If you engineer clunky solutions and ignore the consumer power of the user, perhaps you shouldn't be in the BYOD space in the first place."
Bob Croll is business development manager at Equanet, which has invested two years of effort in creating a suite of products and services to assist enterprises and SMEs in adopting a BYOD strategy. It has relationships with Airwatch for MDM, Citrix to deliver virtual desktop infrastructure (VDI) access, Huddle for cloud hosting, Meraki for wireless networks, as well as Microsoft, HP, F5 and others.
Like Bland and Gabriel, Croll says BYOD could have far-reaching consequences for the relationships channel partners have with their customers. "Equanet believes the relationship going forward is less between the user and the CIO's office or systems integrator for support, and more towards the user and the channel partner or reseller," he says.
This helps the business cut out a layer of unnecessary expense. "With direct client access to company data and security removed from the user device to a central policy set, the user device becomes an issue of availability rather than configuration and is easily managed by the channel partner directly with the user," adds Croll.
Despite all the talk of the different technology required to implement a BYOD solution, Gabriel believes the most important 'technology' in BYOD mobility is not going to be a technology at all. "What will make BYOD a business differentiator is working out how it can change your organisation for the better," he says. "Users want to work smarter because they know they can, so the technology that makes this happen (without them knowing it is a technology) will be the most important."
---
Image credits: George Doyle, Thinkstock, Digital Vision