The importance of recognition
With a summer of celebration ahead in the UK, starting with the ACEs awards celebrated in this month's e-zine, we investigate what awards really mean to the channel.
Channel and partner awards are plentiful these days from those presented by major sponsors, through vendors and customers, and there seems to be as much pride in awarding as in winning.
MicroScope editor Simon Quicke, who launched the ACEs five years ago, says that, in his experience, most distributors, resellers and vendor reception areas and boardrooms have a cabinet of trophies. "Awards are part of the channel culture that rewards those who go the extra mile and stand out from the competition for the best reasons," he said.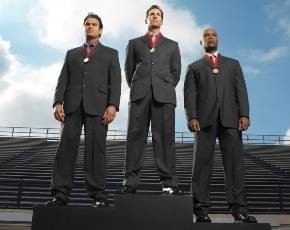 "Highlighting excellence is something that really matters in the channel, and when we started the ACEs, we really wanted to highlight the best resellers, distributors and vendors."
Over at Oracle, Alan Hartwell, vice-president of technology solutions and channels UK, agrees that its Oracle Excellence Awards are very much part of the fabric of the channel. "At Oracle, our partners actively come to us asking what they need to do to be shortlisted for a partner award to help push their own brand, which clearly demonstrates the recognition an award win is viewed in."
Quicke says launching the ACEs is one of his proudest achievements: "It really matters to everyone involved – the winners, entrants and those of us in editorial and sales who made it a reality."
Team pride
Talking to some of those involved certainly echoes the view that awards are important. Many companies were happy to talk about their latest awards and nominations and what they mean to the team.
Fujitsu has recently been successful with Becrypt, Cisco and the Green IT Awards. "We place great store on awards within Fujitsu," says David Robinson, director of information security business unit.
"Whenever we win an award, whether from a partner or from industry, we publish this excessively internally using our intranet, internal blogs and Salesforce.com chatter.
"Our senior executives hold great store by awards and act as internal sponsors to ensure each and every announcement is given as much credibility and gravitas as we can," he says.
Earlier in the year, reseller Trustmarque was listed at number 66 in the Sunday Times Top 100 Small Companies to work for.
"The high scores from the survey are clear evidence of our employees' passion for the business and show their commitment to continuous improvement," says Liz Reynolds, HR and development director at Trustmarque.
"As a result, they are enjoying the success they helped to create. Open and honest communication between managers and teams is also a consistent theme within the employee feedback, creating an environment in which our employees are trusted and empowered to make things better."
Computerlinks has also had recent success with a number of channel and vendor awards.
"Winning these awards is a great morale boost for our team, who try their best every day to deliver a fantastic service to our partners," says Sally Barton, marketing director at Computerlinks. "It shows them that their work is recognised, which is great."
Going for gold
Important as company morale is, with the people receiving respect for the hard work they do, such acknowledgment has more tangible rewards, as Hartwell explains: "Awards help deliver insight into the industry's top performing partners, showcasing those companies making waves in the channel. It also gives stand-out partners the chance to publicise their strengths and offerings to the user community, which is often difficult to prove outside of marketing content."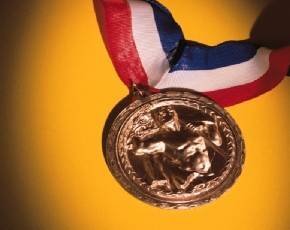 Dave Stevinson, director at VIP Computers, agrees: "Over the years we have won lots of awards from publications, vendors, websites – and even customers! The awards are a great memory of recognition for our performance over a specific time period. The awards are generally used in marketing collateral to inform the customers of that recognition."
At Rise, which won Microsoft Hosting Partner of the year in 2011, director Steve Holford says the company takes pride in winning awards and that is transformed into a strategic platform to demonstrate the strength of the brand.
"Award shortlistings and wins have provided us with the opportunity to re-affirm our success to not only existing but potential customers too. When we meet with new business we always like to ask what made us stand out from the competition and one of the responses we regularly receive is our award recognition," he says.
Although it may be difficult to measure the precise impact awards have on the business, many companies, including Rise, are happy to report great results in the term following an award nomination or win.
"It has provided us with a valuable tool to grow our business, which has seen us recruit over 140 partners in just over two years," says Holford.
"We use the collateral from award nominations and turn it into marketing material, which can be used at trade shows and press liaisons showcasing our offering and how it can be used to benefit our customers."
Mark Howell, area director of UK and Ireland at Meru Networks, says: "Meru tries to ensure the award is well promoted at all times internally and externally, and certainly if our growth in the UK and Ireland since this award is anything to go by, then there must have been some effect, if difficult to measure its impact.
"Winning the contract recently to supply every school in Northern Ireland via Northgate is a case in point."
Graham Cox, sales director at Kyocera Document Solutions, also has an example of award-fuelled success. "We were delighted to win the MicroScope ACEs Environmental Company of the Year in 2008, followed by Hardware Vendor of the Year in 2010, and our achievement subsequently translated into success for our channel partners," he says. "We have grown 77% in the past three years, and our partners have only benefited."
Another previous ACE winner, Overland Storage, has noticed the great PR effect of awards success. Andy Walsky, vice-president of EMEA sales says: "At Overland, we are committed to delivering new technology to our channel partners and take great pride in offering the best margins and benefits.
"The awards recognise this and help drive our channel recruitment by spreading the word. In 2011 the number of registered partners participating in our FastTrack Programme grew from 290 unique partners to more than 1,500 worldwide."
In the squad
Though winning is the dream, taking part and making the nominations is an opportunity in itself. Visit the websites of any of this year's most nominated ACEs contenders and you will see notice of their nomination, an opportunity to vote and comments from their lead executives on their prospects.
Signify, nominated in two categories, CEO Dave Abraham takes the chance to talk about the companies success and latest services: "We are delighted to get the news about reaching the ACEs shortlist. Signify has grown year on year since it was first set up in 2001, and this is not just down to our technology but also the quality of the service we provide and the relationships with our channel partners. It is great to have the recognition for the hard work our team puts in."
Fabric Technologies, also nominated in two categories, talks about the work that helped it gain the judges' attention, while CEO Neil Cross talks about the sense of accomplishment the nomination brings.
"Fabric Technologies reached the final in the Vertical Market Reseller of the Year category after demonstrating the company's expertise in supporting firms, especially those in the financial sector. The judges were also impressed by the company's commitment to customer satisfaction and its industry knowledge.
"The judges named us a finalist in the Innovative Reseller of the Year category, after the company demonstrated expertise in delivering projects involving the integration of innovative technologies, including algorithmic trading, virtualisation, unified communications and managed services.
"Reaching the final in two categories of these awards is an excellent achievement that is testament to our first-class technical skills, market understanding and customer focus."
At the podium
It is clear that awards are a healthy part of the channel and mean a lot to both the winners and their customers and partners. Not only do they reward the teams with recognition, but that appreciation can be used to publicise the services and products of the organisations in a very positive way.
Testimonials are always a fabulous source of reassurance and whether awarded by a partner, a customer or a major sponsor, that effect remains the same.
However, there seems to be a special place for many of the resellers quoted here for the community they operate in, best expressed by Kyocera's Cox: "To succeed in the channel, especially in the currant climate, requires ingenuity, persistence and sheer hard work to make sales.
"The MicroScope ACEs are regarded as the Oscars of the channel and they are particularly special as votes are cast by the channel itself."
This is a sentiment shared by Quicke, the founder and one of this year's judges: "Over the five years we have been doing the ACEs, there have been many inspiring stories of resellers of all sizes delivering solutions and technology in a way that has left the customer not only satisfied but prepared to vote for them in the awards.
"For anyone who has ever questioned the role of the channel, its future or its ability to evolve, the ACEs provide a great illustration of just why there can be no doubt of its role, future or continuing demonstration of its ability to redefine its own destiny."
Read more on Channel Partner Programmes