Storage products to boost business
Resellers pitching the right storage products and services can boost their bottom line and achieve long-term success as organisations seek new ways to manage an explosion of data.
With data continuing to spiral and the cloud offering a chance for even small firms to take advantage of large-scale server farms, the storage opportunities for resellers appear to be fairly secure.
But as the cloud filters through to the storage world, a different sales approach is required, with the need to pitch managed services that perhaps some resellers have not handled before. But the rewards are there for those that do come to the customer with a solution that ticks the boxes on the flexibility front.
The size of the challenge that customers face is outlined by Tom Leyden, director of alliances and marketing at Amplidata, who voices the need to prepare for "massive data growth".
"Every storage manager will have to manage 20 times as much storage within a decade; this demand scalable, efficient and automated systems," he says.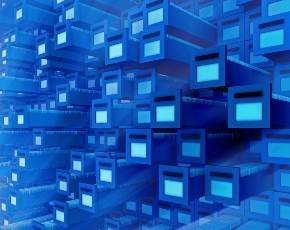 Storage services
The pressure is on to find an answer to that challenge. When going out into the market to canvass opinions on what resellers should be pitching right now, storage-as-a-service comes back repeatedly as the technology that should be rolled out in front of customers.
David Barker, founder and technical director of 4D Data Centres, recommends a form of storage-as-a-service, whether that is as a dedicated cloud storage solution that you add value to and resell into your clients, a storage area network (SAN) that has been collocated with a datacentre from which you offer multi-tenant storage, or a more basic back-up service with a local agent.
"By offering storage-as-a-service you have the flexibility to meet your clients' demands, in particular for short-term storage or projects which need to scale up quickly without the requirement to invest heavily in new hardware each time," he says.
"It's not going to be suitable for all types of data, but there is a definite niche emerging in short-term project data that needs quick, easy storage, and being in there early gives you the opportunity to build a presence from day one," says Barker.
As well as the flexibility it offers with the chance to scale up rapidly, the other main benefit of storage-as-aservice is the way it can help users with their pressing need to control and, where possible, cut costs.
"Now is the time for resellers to begin their foray into cloud computing, and there is a natural path for those with a heritage of selling back-up and storage. As clients look to reduce back-up and storage costs, especially in the mid-market, enterprise cloud back-up represents an opportunity for resellers to add an attractive recurring revenue stream to their portfolio," says Tony Ruane, business development director at Redstor.
"This service makes a lot of sense for their customers too. The old objections of too much data, perceived security risks and not enough bandwidth are no longer valid," he adds.
Talking specifically about capacity, Ruane says the sweet spot for data volumes in this market is between 2TB and 15TB.
"We suggest partnering with a wholesale provider that can take the risk and investment load from the reseller while allowing the reseller to set the service up, dictate its own margins and maintain the customer relationship directly without fear of vendor competition," says Ruane.
But the key question for a reseller concerns the relationship they choose to enter into to deliver storage-as-a-service. There is, as you would expect, plenty of noise in the market, and the pressure is on for the channel to make sure they back the right horse to ensure they meet the needs of their customers.
"Resellers positioning themselves to adapt to this storage-as-a-service business model stand to reap the rewards of increased revenues and repeat business. Rather than relying on one-off revenues from hardware sales, they can instead enjoy the stability that comes with recurring revenues from subscriptions to their storage services," says Jon Selway, channel partner manager at C4L.
"They also have the opportunity to sell added-value services, such as network security solutions that are needed to configure employee access privileges to the data stored in the external party's datacentre," he says.
"For the channel, the clearest benefits will be recognised in those vendors that offer easily white-labelled cloud storage services, supported through a stable and secure datacentre. This will help resellers to implement new solutions seamlessly into their existing portfolio, while enabling them to provide peace of mind for their own customers; reassuring them that their data will remain highly secure and accessible whenever and wherever they need it," adds Selway.
Management issues
For some customers, storage-as-aservice is going to be something for the future, but right now there are real issues in managing systems that are creaking at the seams. Whether it be network-attached storage (NAS) or SAN or some other cobbled together approach, the management headache is growing for most firms and it desperately needs to be addressed.
Andy Dean, pre-sales manager at OCF, said many organisations with a mixture of disparate storage solutions (local, direct attached, SAN, NAS, etc) are finding they are reaching a point where such solutions are increasingly difficult to manage, scale and even back up reliably.
His suggestion is to consolidate mixed environments because it takes away a great deal of the pain of managing disparate systems.
"In addition to a hardware sale, consolidation exercises offer integrators a significant opportunity for services, such as auditing the existing environment for both performance and capacity requirements, architecting the appropriate solution and integration services," he says.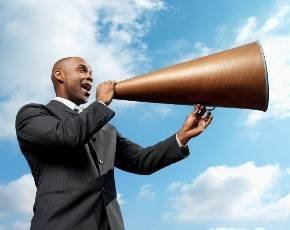 The sales pitch
Whatever the solution pitched by the channel – storage-as-a-service, consolidation and management, or a bit or all of the above – the key thing is to go into that sales meeting understanding the world that the customer ultimately wants the channel partner to help create.
With unstructured data growing more than any other, and the pressure to make sense of that increasing, the user is more likely to talk about a situation and working culture they want to achieve rather than a specific product.
"Storage is about products and services that free organisations from restrictions and inefficiencies in favour of a resilient but elastic infrastructure. That means including into the mix highly scalable services offered in the cloud.
Storage-as-a-service is the new business model, making it easier for IT to build and manage private, public or hybrid clouds which are secure, highly available and cost effective. These services do not require "rip and replace", but instead use the infrastructure already in place to deliver services the business needs, says Martin Warren, product marketing manager at Symantec.
There still could be a hardware sale, and Warren talks about combining storage services with back-up appliances.
"The beauty of a back-up appliance is that it is literally plug and play, taking away the pain of building a back-up infrastructure from scratch. Today's harsh economic environment
means IT organisations have to ensure return on investment (ROI) to the business, and it stands to reason that the less time spent on managing back-up infrastructure, the more ROI can be demonstrated. [Back-up appliances] come preinstalled with all necessary hardware and software components, including security to protect from attacks and corruption, and can be set up within minutes," he adds.
"Organisations need to understand that there are many ways to 'lose' data, and for this reason it's important they are protected from a range of failures, including hardware/software crashes, internal mistakes due to human error and increasing outside threats, but any solution needs to be fast, simple, robust, fail-safe and cost effective," says Warren.
Products and providers
In any market, there will be several different technologies to attract the attention of resellers. But in the case of the storage market, there really is a chorus giving their backing to the storage-as-a-service approach. These services offer customers the flexibility and cost controls they want, and give resellers the opportunity to discuss spiralling data problems and offer a solution that has the potential to grow in the future.
Data growth has been a feature of the market for the past couple of decades, but it is the way that information now needs to be accessed, more often than not in real-time, and new compliance regulations that make getting the right storage solution more important than ever.
Both customers and resellers will have to make choices in the next year or so as they choose storage-as-a-service solutions and providers. In the meantime, the channel also has work to do in helping customers manage their data from various legacy devices. With data booming, the storage market is, perhaps with little surprise, one that is very busy indeed.
---
Image credit: George Doyle
Read more on Sales and Customer Management