Slow business uptake for Windows 8 but OS could still transform market
Consumer sales have been most evident at launch, but Windows 8's touch OS could change direction of hardware, writes Simon Quicke
Even before the product hit the shelves, analysts and OEM partners were starting to make their predictions of the impact Windows 8 would have on the market.
The traditional way things operated was that Microsoft came out with a major product and it gave everyone an upswing in revenues, not just from selling the software but from associated hardware and peripherals.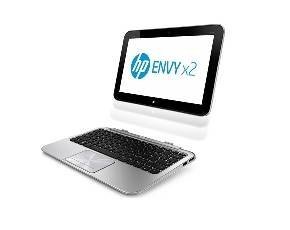 This was fairly predictable until Vista, which received the same marketing hype but failed to register with users. That led to questions about whether or not the era of the big operating system launch was over, an issue Microsoft has been forced to deal with ever since.
From the channel and vendor's point of view, harmony was restored with the launch of Windows 7 as the product proved popular and came at the right time for users that had delayed upgrading from XP to Vista.
But before Windows 8 had even launched, doubts were raised about just what it could mean for resellers and customers.
Gartner had already warned that, for many customers, the time might not be right for an upgrade. This not only implied a wait-and-see policy might be best, but went further and talked of the risks some users could expose the business to if they were to jump to Windows 8.
Enthusiasm for Windows 8
Against that background it was perhaps of little surprise that, at October's Canalys Channel Forum event in Barcelona, the session on the prospects of Windows 8 being positive was packed out.
Along with Canalys principal analyst Alastair Edwards there were representatives from two Microsoft OEM partners, HP and Lenovo.
Both vendors have in the past few weeks launched products aimed at exploiting Windows 8, particularly the touch functionality.
Edwards said that, in the past, the expectation was that a new Microsoft operating system (OS) would get people spending again.
But Edwards said: "It is a changing PC environment, with Apple, Samsung, Google and Amazon, and there are new players and form factors."
He highlighted tablets as well as the increased competition as two of the big changes since the launch of Windows 7.
In addition to the changed landscape and tough competition there is the additional problem of the timing of the Windows 8 launch, into a depressed global economy still struggling to shake off the worst recession in 60 years.
In some respects it is a pivotal moment for Microsoft, but one that could put the vendor back in the ring if it manages to get the right products to embrace the current trends in the market, including consumerisation.
At the heart of the strategy is touch, which the vendor is introducing as a differentiator that will get the thumbs up from consumers but could take longer to convince corporations.
"There are big questions over whether business users want touch, particularly on clam shell devices. There are usability issues with touch and it's not proven that business users want touch or if is it enough of a differentiator," said Edwards.
The advice from Edwards is for the channel to continue to focus on the current migration paths of many users as they move to Windows 7. That might well prove a springboard in the future of for Windows 8, but for now going straight to it would be a leap too far for some.
From an OEM perspective, touch is a significant move. Neil Berville, head of channel programmes and strategy EMEA at Lenovo, described it as a game-changer and one people will use on different devices.
"We have seen a lot of tablets and smartphones go into corporates. It's a good catch-up and puts Windows on a par," he said.
Dan Tindall, head of HP's worldwide channel and personal systems business, said touch was an important feature that would become even more widely used over time.
Apps market gamechanger
But what will be critical is the number of apps that work on Windows 8 and exploit touch functionality. OEMs are not planning to write apps, so it will have to come from the market in the same way as the Apple and Android systems. Until that gets going, a question mark will hover over the extent to which third party functionality can extend the OS.
Where the excitement seems to reside around the launch of Windows 8 is in the potential it provides OEM hardware vendors to deliver a range of products beyond traditional desktop, laptop or tablet models.
HP is to rejoin the tablet market with hybrids as both tablet and laptop, the user separating screen and keyboard to revert to touch control.
Lenovo has also lined up products it believes will appeal as the look and feel becomes increasingly important.
"It is a great opportunity and it is pushing the boundaries. You will see a huge amount of innovation," said Berville.
Change in direction
But neither HP nor Lenovo are expecting a surge in sales this year or even the first few months of next, seeing Windows 8 as a slow burner as it moves into the corporate market.
Tindall explained there were still a large number of users still working with the previous version of the OS.
Berville agreed a surge in sales on the back of the Windows 8 launch was unlikely. But he pointed out there well could be a perceptible impact outside the business market.
"In the consumer space there will be a spike, there are lots of good products and we will bring some things to the market that will really excite people," he said.
He said the focus for now was going to be on the consumer with "a little bit of the S in the SME space".
"The Windows 8 opportunity in the short term will be smaller rather than explosive. But you can't ignore this is going to be part of a multi-platform environment," said Edwards.
No-one is promising the channel it can get rich selling Windows 8. But to ignore the advances it offers and its long-term implications for customers would be a grave mistake.
OS launches might have changed, because of changes in the consumer and the different demands on technology. Microsoft has an opportunity to get itself back near the front of the tech race if backing touch wins out, but for now the jury is out on many aspects of the Windows 8 launch.