Selling the cloud to SMEs
We investigate which areas of business are best for SMEs to move to the cloud and what role the channel can play in implementing and delivering those services.
When people talk about SMEs and the cloud, the focus tends to be on email hosting and data back-up. That is understandable...
Continue Reading This Article
Enjoy this article as well as all of our content, including E-Guides, news, tips and more.
on an anecdotal basis, but the story appears to be slightly different when you look at the figures.
A recent Spiceworks global state of small and medium-sized enterprises (SME) survey found that 48% of respondents were already using cloud services. Aside from web hosting, which was used by 49% of those already active in the cloud, the next most popular area was email hosting, at 32%. Data back-up and recovery was next, at 25%, but only marginally ahead of content filtering (24%) and application hosting (23%), while data storage was used by 19%.
In terms of future plans, data backup and recovery, application hosting and data storage were identified as the areas likely to gain slightly more than the others. What was also interesting was the areas where a significant majority (65%) had no plans to use cloud-based services: security, VoIP, logistics management, e-commerce and customer relationship management (CRM).
Cloud services for SMEs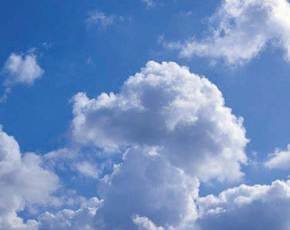 So much for figures, but what do vendors and channel partners think are the best areas for SMEs to use the cloud and what role do they think the channel can play in implementing and delivering it?
Stephen Ennis, services business development director at Avnet Technology Solutions, EMEA, says there are all kinds of areas where the cloud can make a difference for SMEs. Email and collaboration are the biggest growth areas, but non-core areas such as archive data, disaster recovery and back-up are also ideal for the cloud, he says.
Applications that need IT flexibility are also suitable for a pay-as-you-go cloud model. David Blackman, Acronis general manager of Northern Europe and EMEA, believes the cloud is "a cost effective alternative to many traditional technologies", and cites research from Acronis in which just over a quarter of SMEs anticipated that more than 50% of their IT infrastructure would be cloud-based in 2012.
Back-up and disaster recovery are particularly pertinent to Acronis, and with nearly 42% of SMEs surveyed still relying on taking physical tapes and disks offsite and close to a quarter having no strategy at all, it is hardly surprising that the company sees this area as a good opportunity for partners. Bob Lawson, director of marketing at GFI Software's GFI MAX & Montis business unit, claims cloud back-up is still the most talked about deployment and the most commonly adopted, and the company is seeing an increase in demand for cloud back-up.
"According to a study we conducted with our managed service provider (MSP) partners, 77% reported they will be discussing cloud back-up with their customers in the next year," he says.
Lawson argues that the cloud is "democratising IT". Solutions such as patch management, managed antivirus, email security and archiving and cloud-based back-up were, until very recently, the province of large enterprises, tech-savvy SMEs or SMEs supported by an MSP. "The cloud is making these types of solutions much more accessible to all SMEs," he suggests.
This should be a business-led decision determined by the need to fix a business issue.

Andrew CarrBull
Drobo CEO Tom Buiocchi takes a more cautious approach than most respondents. The company's research of more than 2,000 SME customers "shows they will be conservative in using the cloud for the next three to five years due to today's constraints and limitations regarding performance, data recovery, security, privacy, and economics (especially for large data sets)".
More than 90% stated they would keep a primary copy of data on-premise (with physical storage) for the next three to five years and limit usage of the cloud to secondary (back-up) storage of a small portion of their files for semi-archival purposes.
Andrew Carr, Bull UK & Ireland sales and marketing director, shares the view that SMEs should start with storage, back-up and CRM. "This should be a business-led decision determined by the need to fix a business issue," he says.
Carr points out that one advantage SMEs possess is that they have less complex infrastructure and IT requirements, so it is much easier to purchase a new email, storage or CRM solution through the cloud.
And he makes another interesting point when comparing the attitude of SMEs and larger enterprises towards the cloud: "SMEs are more mature in terms of accepting managed services as a delivery model, due to the fact they typically don't have the resources to manage IT in-house."
Pulsant CTO Matt Lovell agrees, suggesting that SMEs "represent the vanguard behind software-as-a-service (SaaS), virtual desktop infrastructure technologies, bring-your-own-device (BYOD) and mobile cloud apps".
Reseller opportunity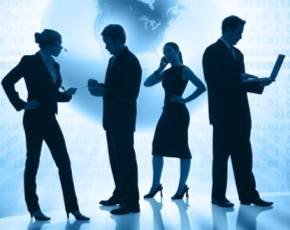 Although most people point to email, back-up and CRM as the main areas for cloud adoption in SMEs, Rob Lovell, CEO at ThinkGrid, has a different perspective. "For SMEs wanting to embark on the cloud, we are finding hosted virtual desktops, virtual servers, storage, and hosted Exchange are the most popular applications and services they want to buy first, and it is these that resellers should be offering on a monthly basis," he says.
"Not only do cloud applications provide a more flexible, agile way of managing IT and working for the business, but they also benefit resellers as there is far more margin to be made in selling such applications and services," Lovell adds.
Graham Kelly, managing director of Portal, adds a channel partner perspective. He states that customers are often keen to take advantage of the cloud, but do not know where to start. Which sounds like a perfect cue for the channel.
He reveals that the first question Portal always asks customers is, "Where is the pain?". Typical responses include, "We need to upgrade our mail servers, and do not have the capital budget", or "We have projects we need to work on, but our IT staff take too long to configure equipment".
Portal also encourages SMEs to "engage in blue-sky thinking", asking questions such as, "If you had 1,000 servers running overnight, what could you do with them?".
"Many SMEs face the same challenges as larger enterprises, but with fewer resources able to help them – problems such as mobilising the workforce, working from home, massive amounts of data to be analysed, as well as managing costs in a tough economy," says Kelly.
"The most successful cloud adoptions fulfil a genuine need, and where integration with other systems has been planned through, a partner with experience of cloud and on-premise applications can help with integration, either using general purpose tools or APIs [application programming interfaces] provided by the cloud service provider," he adds.
Avnet's Ennis is adamant that channel partners need to get involved with cloud computing. "It is not a case of whether channel partners are prepared to support the cloud – they cannot afford to ignore it," he says.
They have three options: business as usual; become a cloud service provider; or build a proposition around a cloud service from another vendors.
He suggests the first option is "tenable for now, but will lead to a very uncertain future". The second option, becoming a cloud services provider, has good potential, "but only for those who have the scale and/or specialisation to stand out from the crowd". The third option, to become a channel partner for the cloud, "is potentially the source of a strong and long-lasting revenue stream and the best long-term path".
"There is no doubt the cloud needs the channel, and now is the time to act," says Ennis.
Kathryn Miller, professional services manager at Alvea Services, says resellers can help maintain their trusted relationships with customers by supplying new technologies which are also essential for the growth and success of their own businesses. "Combined with the specific skills and expertise that channel MSPs and cloud providers bring, this option can be powerful," she says.
Lawson at GFI Software believes the channel has a real opportunity. "The feedback we have received from our channel partners and MSPs is that there is a lot of demand for cloud-based applications. It can be a real margin maker and recurring revenue source for the channel," he says.
"Combined with consultancy and support services, the channel will be able to support the cloud-based solutions to both their own benefit and to the benefit of the user."
Resolving cloud concerns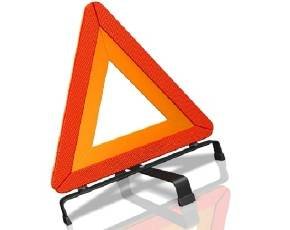 According to Ian Moyse, sales director at Workbooks.com, however, there are a lot of negative attitudes in the channel towards the cloud.
Concerns centre around issues such as whether vendors will sell cloud direct, whether margins are too low, if there is a differentiator for resellers, where the service revenue will come from, and how resellers can fund the transition from upfront payment to monthly billing.
"All of these concerns have some level of truth, but all can be resolved if vendors and resellers work together," says Moyse. "Channel partners need to get to grips with cloud solutions, terminology and the value propositions they can bring, and understand how to adapt in terms of selling, marketing and billing."
They need to show their value not only to the customer, but also to the vendor. "The longer cloud is resisted by the channel, the more pressure there will be on vendors which have heavily invested in building expensive cloud infrastructures to push it directly," he warns.
Netsuite EMEA channel director Martin Painter says resellers need to adapt their business models to keep up with the demands of modern businesses when it comes to cloud, and they face a genuine challenge in shifting from a world based on upfront licence sales and maintenance and support contracts to a different world of cloud channel economics, persistent revenue share and the new opportunities for generating value it presents.
Software resellers have already had to make a number of adjustments over the years and most have involved ripping up the book and starting again, even if selling a solution into another customer in the same sector.
"Ending this wasteful cycle is arguably one of the greatest boons the cloud era has brought to the reseller and ISV community – at least, to those who have embraced it," he adds.
"The opportunity for resellers to move from selling a fixed, on-premise product to producing highly tailored apps for particular industries displays the single biggest shift cloud computing offers to resellers, and arguably the last great shift in the enterprise software business," says Painter.
The role of the partner is absolutely critical from an SME perspective.

Nessa LynchehaunMimecast
"The role of the partner is absolutely critical from an SME perspective, says Nessa Lynchehaun, UK & Ireland channel director at Mimecast, "as many will act as consultants for their customers, advising them to choose an established, credible provider which has built a reputation for providing an excellent service to similar customers with similar challenges".
Workbooks.com's Moyse says there will be a challenge for resellers as cloud solutions move towards more competitive and flexible billing, but these are not insurmountable if the adoption starts now. However, he warns that if they leave it too long, "the transition will be painful like jumping off a cliff, rather than going down a gentle gradient as the landscape changes".
Moyse predicts a change in the go-to-market landscape, and traditional resellers may find themselves facing new competitors in this arena. "It will not necessarily be one of their reseller peers bidding against them," he suggests, "but perhaps a managed service provider, an internet service provider or a telecoms reseller bidding cloud as part of their monthly billing solution set. These are supply channels that already understand the services model and it's likely they already engage in term rather than upfront billing."
Drobo's Buiocchi believes the channel is currently less of a factor in cloud sales and engagements, compared with other IT solutions, as cloud providers attempt to market, sell, and deliver directly. "But as cloud evolves and becomes a checkbox feature of a larger, broader IT solution – a hybrid solution of on and off-premise capabilities – expect the channel to become a more major factor," he says.
Everything as a service
Pete Tomlinson, head of sales and marketing at Eclipse Internet, believes the mounting interest among SMEs for cloud-based technology and business services is partly fuelled by the wider trend towards a subscription economy.
"Today, everything we used to buy as a product is consumed as a service – just think of DVDs and the success of Netflix, or people subscribing to their favourite paper on their iPad," he says. "To understand the market for cloud services, resellers just need to ask, 'What do my SME customers currently buy (or own) as product and don't get 100% of the functionality or value out of?'. These are undoubtedly the prime candidates for converting to services."
Tomlinson says getting out of the habit of pushing products rather than offering services should be the easy part for resellers, because SMEs are attracted to a services model that gives them more control and value. "The challenge for many will be building the in-life service ethos that makes customers choose to stay when they don't have the constraints of legacy investments or long contracts hanging over them," he says.
Adam Chapman, director for marketing at Readsoft, says its channel partners are mature enough to see the potential in cloud services and are interested to learn and move forward with the company.
"The potential to open up new markets for channel partners is great. Traditional IT resellers have been able to own supply to most areas of businesses, but usually with the exception of the finance department," he points out. "This gives them a route in to that final area."