Resellers demonstrate cloud success
As customers are starting to realise not only the potential but actual benefits of cloud, resellers can begin to embrace a wealth of opportunity. Linda Endersby looks at cloud success stories from across the customer spectrum
As our recent ezine has shown, cloud has passed through the hype phase and customers are starting to realise not only the potential but actual benefits. This means that resellers can embrace a wealth of opportunity. We look at at cloud success stories across the customer spectrum.
Ancoris and Google Apps
Ancoris, the cloud services provider, specialises in collaboration, communication and enterprise security solutions. The company was involved in cloud computing as early as 2006 becoming partners with two leading SaaS vendors.
Two years later they joined Google as one of the first Google Apps premier enterprise partners. Ancoris offer their client's evaluation and change management service in addition to deployment and support of Google Apps solutions with certified technicians and support staff.
Enabling a new learning culture in the public services sector
With government led cuts councils in England and Wales are facing the challenge of providing services at reduced costs. To avoid cutting services, reviews of internal tools and processes are essential to achieve maximum value.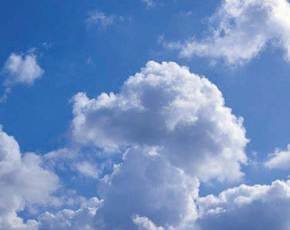 Warwickshire County Council had selected Google Apps for Business to maximize systems accessibility and support flexible working but with 4500 staff, face-to-face training was far too costly so an e-learning tool was essential for the roll-out.
To avoid the time and cost of writing an internal solution Warwickshire chose Ancoris Cloud Skills Academy fronted by the "Going Google" intranet site. This would be the first point of call for any staff with a question about the migration to Google Apps. The initial roll-out to 500 users was the perfect opportunity to trail the training as well as the new system.
Ancoris and the Council worked together to tailor the standard Going Google site to ensure their key messages, best practices and migration procedures were included. Within the Skills Academy staff were able to drill down for information on Google Apps Email, Calendar, Docs and Sites. These were specified to suit the migration from Lotus Notes.
"The Cloud Skills Academy allowed us to move away from the pure traditional face-to-face training, with its associated costs, to a blended approach incorporating both face-to-face and online learning process," said Alison Ward, ICT training and development manager at Warwickshire County Council.
"The ability of users to refer back to the Cloud Skills Academy as they use new tools or features or encounter problems has also been invaluable. Our Service Desk has also responded to user queries by providing links to the Cloud Skills Academy, reducing calls raised and encouraging user self-help."
Looking forward, Alison went on: "As the Council looks to modernise, the Cloud Skills Academy has encouraged us to think about different ways of doing things. It has allowed us to tailor our support to different users within the organisation whilst reducing costs. We are looking forward to completing the roll out across the organisation, more quickly and efficiently than the traditional entirely face-to-face training model would have enabled."
Enabling a mobile work force for a large private company
Specsavers is the world's largest privately owned chain of opticians with over 1,600 stores in the UK, Europe, Australia and New Zealand. To support its global expansion and improve collaboration across the company a new IT strategy was introduced in 2010. To support that, a set of communication tools was needed alongside a new Intranet to address issues with reliability and connectivity with the previous in house systems.
In evaluating various solutions supported by Ancoris, Google Apps was implemented for 80 users in a new lens manufacturing plant in Hungary. Following this successful trial the solution was rolled out to 2,500 staff across a variety of support locations around the world with Ancoris addressing a number of migration issues.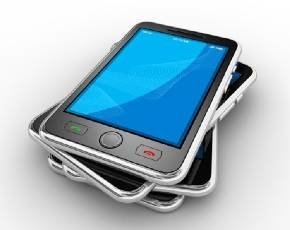 As well as implementing the new system without large onsite presence Specsavers are able to centrally manage their email system, utilise existing infrastructure, link to the corporate intranet and support mobile working allowing staff to access integrated collaboration tools from any intranet-connected device.
Specsavers has seen an immediate and significant improvement in connectivity. "Google Apps fits easily with multiple devices and that provides more flexibility and support of mobile working for our staff," explains Nigel Dufty, Specsavers IT service director.
"A lot of our employees have been using their own iPads, iPhones and Android devices to access their email and calendars, which they couldn't easily do with the old system. They are telling us Google Apps is a positive step forward in terms of enabling their working lives, such as working from home or on the move. As a result, we're implementing and formalising a BYOD policy.
Google Apps is also giving Specsavers the opportunity to re-evaluate the kind of devices it will give staff in the future. "For our field staff, who provide direct support to our stores and work away from the office a lot, we're looking at the business case for replacing Windows PCs in line for refresh as part of our normal replacement cycle with iPads," Dufty explains. "As long as staff can connect to Google Apps, they can do 90 per cent of what they need to do, so we're no longer tied to particular kinds of devices. Google Apps really is the key to the door to a more mobile workforce.
"We're moving into cloud-based services where it makes sense. Our service desk application is already in the cloud and we're looking at a number of other areas where cloud will be the best fit," concludes Dufty.
Rise channel partner Softwerx helps client reduce costs by 30%
It is not only large corporations that are benefiting from the advantages of cloud solutions. Softwerx, an IT services and software development company, specialises in helping its clients solve business challenges in the current economic downturn. Softwerx realized that the increasing demand for cloud services to reduce IT costs would help their business grow.
They chose hosted IT service provider Rise as their cloud partner. Rise's Datacentre-on-Demand platform offered Softwerx the opportunity to provide disaster recovery, online back up and hosted application to its clients, creating a complete cloud solution.
However, Softwerx gained more than just a strong cloud platform. "In addition, staff from Rise gave us the sales and technical training we needed to champion this new offering," said Jonathan Holmes, technology consultant at Softwerx. "That is why Rise is the ideal partner for us and our customers."
Adrian Bekker, operations director at Softwerx, added: "The cloud helps customers reduce costs, work more flexibly, reduce capital expenditure and significantly improve disaster recovery." One of Softwerx's customers to benefit from the services is George Hay Chartered Accountants who have reported IT cost savings of 30%.
AVG resellers offering cloud benefits to SMEs for SME's
In October 2012 AVG Technologies launched AVG CloudCare, an IT administration platform, based in the cloud. Made available to their channel partners free of charge, this enables roll out of services making it easier for resellers to remotely manage and protect SME customers.
Remote Support Guys
Gareth Wright started this Norwich based company in 2009. The economic downturn inspired Gareth to start an IT business to help small businesses save IT costs without compromising on solutions. Working virtually was a key consideration and the cloud therefore central to the business.
Using a product like AVG CloudCare helps Gareth to keep his own costs and operational support down, allowing him to concentrate on his clients requirements and the unique and interesting challenges they offer. Remote Control Guys have now deployed 85 CloudCare user endpoints with more to come.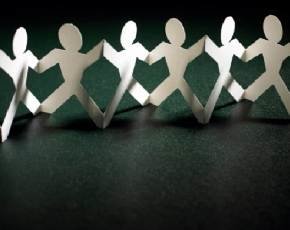 "The key thing for me is that AVG has got my business into the security market," comments Wright. "Prior to AVG CloudCare the security software market was almost impossible for me to break into. I operated a typical break-fix model, providing IT support and fixing something like a virus outbreak after the event. AVG allows me to switch over the way I manage clients from a reactive to a proactive perspective.
"I don't need to maintain my own server any more," continues Wright. "I just install CloudCare on a single customer client and manage the rest via the control console. Network deployment is fantastic. I can set up the AVG agent and at the click of a button it deploys AVG across the whole network."
CloudCare makes managing my small business customers more profitable because it allows me to spend less time installing and maintaining software," Wright concludes. "To my surprise and pleasure the whole experience has been easy and affordable and AVG is proving to be a great partner."
Xerver Limited
Steve Whyman started this Huddersfield managed helpdesk services provider in 2013, and the company is responsible for around 1,000 devices owned by local small businesses from two to 100 staff.
Xerver was offered the opportunity to be part of a limited release of AVG Cloudcare testing the benefits and advantages for themselves and rolling out to customers. Xerver has deployed the solution to 60 end users across 10 clients in the last few months, saving time and money for both reseller and customer.
Whyman said: "We immediately saw the potential of AVG CloudCare to help Xerver provide additional value for our clients without having to make a major business investment.
"The dashboard gives us a consolidated view of our clients' businesses. We like the way that with just one click you can have everything broken down for you in detail," explained Whyman. "This helps you to get to the heart of the matter very quickly. Nine out of 10 times you can resolve the situation just by the analysis displayed on the portal. It definitely saves us time. When a customer reports a problem we are able to review and discount issues, enabling us to focus in on what is actually happening on their systems right away."
Whyman concludes: "We have used competitive solutions in the past but they were not as intuitive or as flexible because they still required some policy scripting. I anticipate that AVG CloudCare platform will be a great asset to others like me."
The cloud then is established. For both reseller and customer it helps consolidate and align processes, saves time and money and offers security and troubleshooting solutions to ensure confidence in a previously mistrusted concept. There is still a long way to go before all business sectors can adapt the cloud to their specific needs but this simply opens up the opportunities for reseller expansion even further.
---
Image credit: Creatas