Raise cloud confidence among SMEs
To take advantage of demand for cloud, resellers are being advised to switch to a managed services business. Speakers at AVG's recent series of cloud services seminars shared their experiences
The message about the need for resellers to extend into the services market has been reinforced over the past few years, but since the cloud has become a serious proposition for customers of all sizes, the concept of managed services has taken off at a speed that threatens to leave some channel players behind.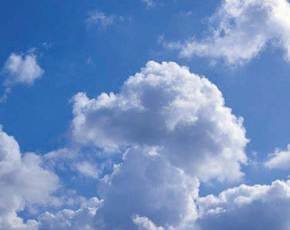 For that reason, whenever MicroScope is involved in a managed services event, the audiences are strong and the interest from those who attend is high. That was certainly the case late last year when MicroScope supported the AVG Cloudcare seminar series.
The event featured some real-life experiences of resellers that have transformed themselves to base their offerings around a managed services model. There was also some practical support from AVG, which has launched the Cloudcare platform. The platform currently offers anti-virus and content filtering, but as Xavier Juredieu, vice president of business development at AVG, explained to delegates, there are plans to extend that functionality this year.
The reseller journey to managed services provision
Resellers thinking of making the move from break-fix to a managed services provider should not delay starting out on a journey that could take a couple of years.
Over the past 12 months, numerous vendors and channel commentators have encouraged resellers to develop a managed services business, which can provide monthly recurring revenue that makes their finances more secure and predictable.
But that journey involves various steps that extend beyond the choices resellers make around which automated system tools to use. One reseller that has made the journey urged dealers to think about the internal cultural issues.
One of the most popular segments at the AVG Cloudcare seminars was the moment when a reseller that had made the transition from break-fix to managed services took to the stage to tell the story.
The advice was to accept that the transition takes time and that although technology plays a vital role, it cannot do everything. There should also be a recognition of the cultural challenges that must be faced.
"It is not just about putting in the tool. That's easy – anyone can buy the tool. The challenge is to get the tool into the business and get all your people on board with that tool. Everything has to fit," said Austen Clark, sales director at Clark Integrated Technologies.
He said it had taken his organisation two years to make the transition from a break-fix model, but the effort had been worth it. Not only did it mark an end to "lumpy revenues" that were hard to forecast, but it has been embraced by the staff.
"We had hit the ceiling and had got to the point where we were spending as much time administrating the applications and finances as we were being engineers. We couldn't get through that ceiling," he said.
Once Clark Integrated Technologies had chosen the remote management tools, it was able to start making the move towards becoming an infrastructure-as-a-service (IaaS) specialist and grow the business in both revenue and staff numbers.
Hit the spot with SME services
MicroScope undertook research to find out what those operating in the small to medium enterprise (SME) market – those with up to 100 seats – think about the cloud and managed services, and just what they want to see in a pitch from a reseller.
The findings were encouraging, indicating that a significant number of customers are yet to make a decision about what to do. The ship has far from sailed, but the market is clearly heading in the direction of cloud and managed services, so resellers need to begin to make plans in readiness for the transition to a business model based around
monthly recurring revenue.
The MicroScope research showed that 38% of small business customers have yet to make a move to the cloud. Around another third of the market is evaluating cloud, but has yet to make a purchase, giving a further indication of the potential opportunity for resellers. Backing up the trend towards managed services and cloud, David Pritchard, research manager at GfK Technology, told delegates at the AVG Cloudcare event that the technology was appealing more to small firms.
He said that although budgets were being reined in, the SME community was becoming more interested in managed services and cloud.
Build confidence in cloud
When it came to explaining why customers had not yet made the move towards using cloud-based managed services, several reasons were cited.
Security is a serious concern, with 72% of customers revealing that if they felt a move to cloud would be risky then they would not go ahead.
Other problems include fears about cost, worries about deployment and doubts about platform support.
One reseller attending the AVG cloud services seminar series in Glasgow said it had also encountered problems with broadband speeds. He said his customer, which was based only a couple of miles from a major motorway, could only get 1MB speeds, and that made cloud a difficult technology to sell.
Customer fears and confusion mean they are looking for education from resellers, and when it comes to the pitch, the desire is for something simple and proven. Throughout 2012, the Cloud Industry Forum was advising the channel and vendors to make their cloud pitches transparent, and that chimes in with what users are looking for.
Small business customers moving to the cloud want resellers to start them off with proven solutions that will help them build confidence rather than aiming to move them lock, stock and barrel into a hosted world.
The MicroScope research revealed there is an appetite among small IT buyers for cloud implementation in small steps, with disaster recovery and backup the starting point for many.
Other solutions customers would be happy to use as a starting place for moving into a hosted environment include antivirus, content filtering and using business tools from Google and Microsoft.
Because the vast majority of customers yet to move to the cloud have expressed a fear of the unknown as being one of the main reasons holding them back, rolling out proven technology to encourage baby steps to the cloud was seen as the best route into a customer.
Speaking at the seminar series, Alistair Evans, a director of reseller Medhurst, cited one customer that had adopted antivirus and content filtering, for which one of the main benefits had been the relief in the boardroom afterwards that it had finally made the move to the cloud.
He said making the move to the cloud had been an ambition for the traditional business customer, but it had found that working with a reseller had made the transition easier than it had anticipated.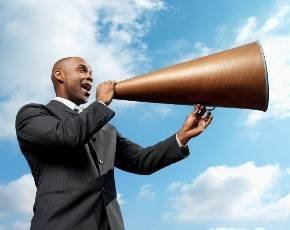 Pitch perfect
The final message from the MicroScope research was a warning to those resellers hoping that vendors will open the doors for them that they might not get quite the results they are banking on. The research showed that there were certain elements that could work in a pitch, but the least important, resonating with just 3% of those questioned, was the recommendation of a partner by a vendor.
The most favoured element of a pitch was to see case studies of successful implementations from a reseller, followed by a confidence-inspiring, robust service level agreement (SLA).
Other desirable elements of a pitch were the ability to offer information on the best strategies to easily move into cloud services and for the reseller to be in a position to outline the current state of the market with the latest statistics.
As well as looking for a decent pitch that inspires confidence, customers also appeared to be more willing to make tentative steps into the cloud if there was an opportunity to "try before you buy".
Customers were also looking for simple one-click reporting and easier policy deployment, indicating that they want any cloud solution to be simple to deploy and use.
Resellers attending the events agreed with the main themes of the research that there continues to be a sizeable opportunity, customers still need education and the best approach is to take it slowly and deliver a solution that works.
---
Images credit: Digital Vision; George Doyle