Public sector missing the SME target
Billy MacInnes reports on the government's failing attempts to meet targets for increasing its direct IT spend with small and medium-sized enterprises
It is no secret that the UK government has set a target of awarding 25% of all contracts to SMEs by 2015. But we all know it is easy to set targets (and they make for great headlines), but it is often much harder to achieve them than people expect. That certainly seems to be true, in this case, judging by a recent report from The Cabinet Office entitled Making government business more accessible to SMEs: Two years on.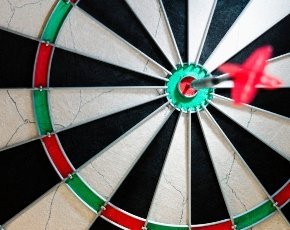 The report revealed the UK government had increased its direct spend with SMEs from 6.5% in 2009-10 to10.5% in 2012-13. While a decent enough increase in its own right, something spectacular would need to occur over the next two years for the government to get anywhere near its target. If growth trends for those three years (60% increase) stayed the same for the next two, the most the government could hope to achieve would be around 15%. It did not help that four government departments actually decreased their spending with SMEs in the 2012-13 year.
The government has acknowledged the figures are not growing fast enough. Commenting on the report, Chloe Smith MP, minister for political and constitutional reform, said: "These figures are encouraging, but clearly more needs to be done to reach our 25% aspiration. We are clearer about the task ahead; we have much better data than in the past and, through our ongoing engagement with SMEs, a better idea of the remaining 'roadblocks' that we need to tackle."
One person who has been more than happy to highlight where those roadblocks remain is Kate Craig-Wood, founder of Memset.
"The Cabinet Office are saying the right things, and it is clear that some people do want things to change," she says. "However, the reality is lagging far behind, especially for any work requiring security clearance." She says too many senior civil servants have become set in their ways and are happy to "just deal with a few IT companies and exclude the rest".
SMEs and government: A cultural problem
"Perhaps the biggest problem of all is culture, which affects every aspect of government IT procurement," says Memset founder Kate Craig-Wood. Government business managers still classify much of their information too highly, she argues, so more falls into IL3 than really needs to.
"Then the designers of the systems may not yet have the skills to use the SIAM model, which splits a requirement into layers and enables commodity services such as those on G-Cloud to be used, rather than 'soup-to-nuts' bespoke systems which only large companies can deliver," she says.
Then it is the turn of "the commercial folks" to produce 70-page pre-qualification questionnaires (PQQs) or set "unnecessarily high requirements for annual turnover, or aggregating services so that no SME could possibly meet the requirements".
And if they get through all of that, the security community makes life so complicated that SMEs "simply don't have the resources to commit to overcoming the security processes".
Getting through security
Security clearance is a major requirement for government work and a serious inhibitor, Craig-Wood adds. Some opportunities are opening up for unclassified work, "but this is still a small minority of work, such as the customer-facing parts of websites".
Security accreditation for the next level up, IL2, is based on the industry standard ISO27001, "but the government has overlaid this with bureaucratic processes which take far more effort and cost than is necessary", Craig-Wood says. "Too much of the effort goes into 'feeding the beast' of the administrative process, which simply does not add value or security."
The processes at the next level, IL3, are "many times more complex, time consuming – and expensive", requiring the use of CESG-approved consultants to understand the process and access some of the information and approved contractors to carry out the required IT Health Checks. There are hundreds of pages of documentation.
"At best, all of this cost and complexity causes delays of many months and at worst it stops smaller companies from entering the battle of attrition, which is what it feels like," Craig-Wood says.
A supplier seeking to offer G-Cloud services at IL3 needs to use the PSN for network services connecting the supplier to the customer. "But PSN IL3 network services simply do not exist yet," she says. As a result, "new entrants are totally blocked from delivering IL3 services. In the meantime, the current suppliers continue to use the old connection methods such as GSI. So the old suppliers, either directly or via SME 'flags of convenience' who act as a front on G-Cloud, are the only ones who can deliver IL3 G-Cloud services and are getting themselves comfortably established before new, innovative suppliers have a chance."
Phil Dawson, CEO at Skyscape Cloud Services, has a more positive view, describing the report as "a strong indicator of the positive impact that the government's support of SMEs is having in the public sector market". He says the G-Cloud Framework is "continuing to deliver significant improvements in the public sector's use and procurement of IT services" with 30,000 public sector organisations in the UK able to procure and access services from an open and transparent marketplace.
"The programme is delivering significant cost savings to the sector, which benefits each and every UK citizen and taxpayer," Dawson adds. He accepts the common criticism of the programme that the reported spend is relatively low but claims it "is important to note that every £1 spent via G-Cloud equates to £10 spent on old-world ICT. Indeed, what is now available via the Framework is three to four times cheaper than what it is replacing, and so we should be focusing on the huge amount of money saved rather than money spent."
Dawson has "high hopes that the long term goals of 25% of government contracts going to SMEs can be met" although more needs to be done to realise the target.
Whether the government meets its target or not, the business is welcome. Ian Jackson, managing director at Imerja says there is "massive potential" for channel companies from the public sector with many organisations "turning to IT to help them become more efficient and in turn make savings". Imerja is a case in point: "As a business we've grown year-on-year and over 75% of our revenue is derived from public sector contracts, so the market has been full of potential for us specifically."
Ian Wells, director for Northern EMEA at Veeam Software says the government has followed through on its promise to some extent, stating: "More contracts are going to local channel partners instead of a previous focus on large, global system integrators: partly through a desire to 'buy British', and partly because these local operators can often deliver a faster, more focused solution to specific problems thanks to better local knowledge and greater flexibility in creating bespoke solutions."
He believes many more opportunities are being created for the channel with the public sector as a result: "When offering technologies and services, the ongoing push for austerity means anything that helps the public sector gain more value from their IT contracts will be most welcome.
More value for the taxpayer
Michael Keegan, executive director for the Fujitsu Technology Product Group, says that if the public sector opened its doors to SMEs, the market would be more competitive and it would reduce spend and deliver "more value per taxpayer pound for the channel".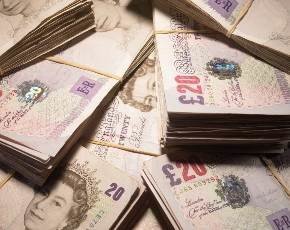 But he agrees with Craig-Wood that the government does not always make it easy for small businesses. Keegan argues the government needs to accept that SMEs are "incapable of taking some of the risks historically transferred to large suppliers."
Keegan says all the parties involved need to be willing to change: "The government has to realise that SMEs cannot swallow the financial risk and long procurement times involved in government contracts and SMEs have to be flexible and adapt to meet the requirements of trading with the public sector."
He stresses there are opportunities in the public sector for channel partners in all areas of technology, but they need to find the right partners [ie, vendors] who invest in product service and innovation and are committed to supporting the channel through programmes which help them sell in the right way to the public sector.
Robin Phillips, head of bid management at Trustmarque, believes the government should be applauded for trying to increase engagement with SMEs but says that, even with initiatives such as G-Cloud, the proportion of state spending going to SMEs is tiny.
"A large chunk of SME spend is still indirect, via the major integrators' supply chains, where the customer benefits of SME engagement can be very diluted," he says. "Public sector customers are attractive to SMEs because of their sizeable budgets, plentiful opportunity to deliver business improvement and bulletproof credit lines. But the costs of sale can be punitive to some SMEs as they try to navigate the tortuously long procurement process. In many cases, the risk of tying up scarce resources in bidding for major contracts, combined with the perception of a closed shop of major players, can put SMEs off."
Phillips says there is also reluctance from the customer side given the natural risk averseness of public sector buyers.
Finding a niche
Mark Whelan, head of service integration and governance at Phoenix, says there are real opportunities for SMEs in niche areas such as collaboration and specific cloud technologies but in the areas of commoditised on-demand services, there is less opportunity due to issues of scale and price point. "Increasing use of lean procurement and G-Cloud should ease the governance burden on smaller suppliers," he says. "But they still need to invest in creating sustainable partnerships with more experienced suppliers to open significant revenue streams."
Peter Groucutt, managing director at Databarracks agrees with Whelan that some SMEs are making inroads in specific cloud technologies, particularly with the G-Cloud framework. "Through G-Cloud and the services available through the CloudStore, the public sector has been able to cut through the red tape and access the newest and most innovative cloud services from specialised SMEs," he says. "The continued support shown by suppliers is a testament to the framework and what it stands for and it is encouraging that smaller suppliers are starting to see the benefits of public sector procurement."
He claims momentum is growing in monthly sales figures and there's a change in general attitudes towards IT procurement. But Groucutt stresses that it is an ongoing process: "While the conversations we're having with cloud providers are becoming more positive, in order for the public sector to open up to SMEs, it is imperative we continue to build awareness of the opportunities available to them."
Most people agree that more needs to be done to boost the share of public sector business for SMEs. Dawson at Skyscape Cloud Services says education is key moving forward to make the buying community aware of the ease with which they are able to bring their services to market via GCloud, either on their own or by partnering with existing providers. "More should be done to explain the cost savings in real terms, in order to truly communicate the benefits that we are now seeing within the public sector," he says.
Craig-Wood at Memset takes a slightly less positive view of the work to date. "The latest figures from Cabinet Office show that virtually no progress has been made in increasing the amount of work going directly to SMEs," she says. It remains at just over 10% despite the rhetoric – and the genuine efforts by some."
Given the barriers that SMEs have to negotiate to get public sector business this may not be surprising but Craig-Wood says it proves "more must be done, and urgently, if SMEs are really to form a significant part of the government IT market."
Read more on Channel Partner Programmes