MicroScope's top stories: May 2014
A month where HP made management changes and announced job cuts and IBM pitched its Watson supercomputer technology
May was a month that packed quite a lot in between a couple of bank holiday weeks with HP taking most of the headlines with its decision to axe more staff and shuffle its enterprise management team. There were also signs that the OEM relationship between IBM and NetApp was changing and 3G tablet sales were in trouble,
HP Swings axe again after Q2 numbers disappoint
Hewlett-Packard is having to swing the axe even deeper than it had planned with more job cuts announced following the vendor's decision to release its earnings early and reveal it had missed revenue targets. Revenue for the firm's second quarter was down year-on-year by 1% at $27.3bn, which missed expectations by $110m, and net earnings rose to $1.3bn from $1.1bn in the same period last year and the firm announced that up to 16,000 more job cuts will have to be made. The guidance that between 11-16,000 heads will have to be cut comes against a backdrop of already revealed plans to trim the global workforce by 34,000 positions as the vendor continues on a turnaround plan to get the business in a stronger position.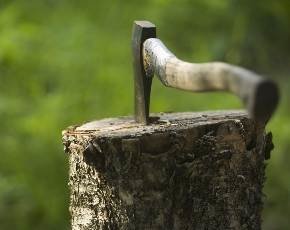 IBM releases Watson supercomputer yotta byte storage into the market
IBM is releasing into the commercial arena the underlying storage technology that made its supercomputer Watson such a big hit on the Jeopardy TV quiz show, in which it trounced two of the former game show champions. The technology is being released as a portfolio of software storage products designed to enable organisations to access and process any type of data. Big Blue claims users can carry out data processing out on any storage device anywhere in the world. Watson processed 200m pages of information, including the full text of Wikipedia during its appearance. With each question the system scoured four terabytes of content to present the most probable response within a few seconds. About five terabytes of Watson's knowledge were loaded in minutes into the computer's memory during the show.
ISPs to alert users over pirate downloads
Those creative industry bodies trying to fight internet piracy have taken a step closer to making it harder for users to continue to download illegal copies of music, films and software applications. The decision by some of the leading internet providers, including BT, Sky, TalkTalk and Virgin Media, to send out educational letters warning those that have downloaded illegal content will start next year.
Cracks appear on IBM and NetApp OEM relationship
The storage hardware OEM relationship between IBM and NetApp appears to be unraveling with Big Blue likely to take the option to strike out alone using its own products to try and increase revenues. The suggestion that the two storage giants might be changing their relationship started to emerge in reports with suggestions that IBM will stop selling NetApp products sold under the N Series label.
HP shuffles channel enterprise management team
Hewlett-Packard has shuffled its UK channel management team in the enterprise group with Kevin Matthews making way for a veteran of the vendor Johnny Ansell as the firm looks to freshen things up. The decision to appoint Ansell ends a five year spell for Matthews running the enterprise group indirect business in the UK and comes at a time when the need for change has been identified by senior UK management.
Cisco boss appeals to President to get spooks out of supply chain
Cisco's boss John Chambers has written to the US President expressing his worries that the National Security Agency (NSA) is intercepting products in transit through the channel and modifying them in order to spy on customers. The revelations that some IT equipment in transit has been tampered with by the NSA has forced Cisco chairman and CEO Chambers to put pen to paper and address Barak Obama directly over an issue that could have widespread implications for the channel.
Logicalis the shining star for Datatec
Double digit growth at Logicalis helped parent Datatec deliver decent numbers for its financial year that finished in February with Westcon coming in for some criticism for under performing.Logicalis delivered a 15% revenue increase to $1.55bn for the year ended 28 February and a 16% improvement year-on-year in gross profit to $360m but Westcon only managed a 6% climb in turnover to $4.06bn and gross profits only moved upwards by 2% with operating profits down by 37%. The Logicalis growth was largely as a result of increasing services business, which is now over 30%, and it benefited across Europe from the 2e2 acquisition and also from demand from Brazil.
Billions being wasted on unused software
EMC looks for Scottich channel growth with Baur appointment
EMC has appointed its first channel manager North of the border to work out of its Livingston base as it looks to deepen its channel relationships with Scottish resellers and target the key vertical markets in the country. Mark Baur takes up the role as channel development manager for Scotland coming into EMC with a CV that stretches back 28 years and includes spells at Dell, CommVault, Hitachi and NetApp. As well as working with existing partners Baur also has a brief to bring on board some new relationships and focus on the vertical markets that are particularly strong in Scotland.
3G tablet sales collapse in the face of increased wi-fi sales
Sales of 3G tablets collapsed across Western European in the first quarter of 2104 despite a fall in average device sale prices from €271 to €181, according to industry analysts Context. The decline is attributed to growth in Wi-Fi only tablets with the analyst house measuring channel sales of 3G, 4G and Wi-Fi only tablets in 18 countries across the region, taking in distributor sales to corporate resellers, retailers, small and medium resellers and phone shops. It discovered that distributor sales of 3G tablets almost halved in the first quarter of 2014 compared to the same period a year ago. In the UK 3G and 4G enabled tablet sales in Q1 fell by 34% compared to a year ago.