MicroScope ACEs 2013: What's in an award win?
Billy MacInnes weighs up the pros and cons of industry awards and assesses their potential business value
For many of us, there is some consolation in the fact we will never win an Oscar. It is not that we don't want to win one (go on, admit it, you'd love it), it is just that we don't want have to make the speech afterwards. Let's be honest, there have been some real car crash speeches over the years; speeches that have demonstrated all too clearly that actors can be very good with other people's lines, but awful with their own.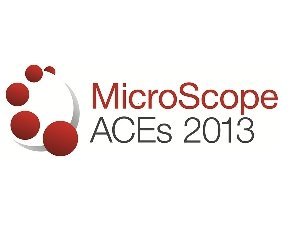 The IT industry isn't an awards-free zone by any stretch of the imagination. In fact, there are a lot of them about. But whereas it's easy to see the value of an Oscar – with a winner (no matter how bad the speech) usually getting a big boost in terms of cachet, box office and dollar value (when it comes to contracts) – the value of IT awards can be more difficult to measure.
What better way to find out whether winning an IT award is worth the time and effort required to enter than by asking people whohave been there and made the winning speeches?
Jason D'Cruz, marketing manager at VIP Computers, accepts that most business awards lack the glamour of the Oscars, but as far as he's concerned "being nominated or even winning an award can be instrumental for a distributor such as VIP, and the same goes for our
reseller partners".
Entry requires effort
Of course, to get to the nomination stage, you have to enter (unless you're chosen). And the entry process can be potentially arduous or time-consuming.
"Preparing an award entry requires a wholehearted approach and a tremendous amount of work," D'Cruz admits. "In the first instance, you should set out a clear strategy for winning the award, and be clear on what's required and who is managing each component."
MicroScope ACEs 2013
Find out who won what in this year's ACEs.
A Lifetime of Channel Achievement
Meet Softcat's Martin Hellawell, winner of the 2013 Lifetime Achievement Award
It is important to have a good understanding of the judging criteria to "shape your entry and recognise the parts that need extra emphasis. Be sure to meet the judging criteria as clearly as possible and stick to the point".
"Entering awards is no small task," agrees Sally Barton, marketing director at ComputerLinks. "Conducting the research needed to formulate a compelling case can be a lengthy process, especially if endorsements are needed. It does require time and effort, but on the whole the resulting benefits balance this out."
Paul Sweeney, managing director of ANS Group, which has won a few awards in its time, puts a positive spin on the entry process. "Behind the scenes, award wins are great for the team because they are a testament to a strong collective performance. Composing entries facilitates collaboration and provides a chance to reflect on accomplishments – and a win is a welcome acknowledgement of hard work," he says.
Celebrating success
For some companies, the value of awards is reflected in the fact that they make it part of their marketing strategy. Jim Lehane, sales director at Espion, says that is definitely true for his business.
"Entering awards is an important part of our marketing strategy," he says. "We dedicate time and effort to the task because winning awards is a significant endorsement and acknowledgment of the hard work all of Espion's consultants have contributed to our success."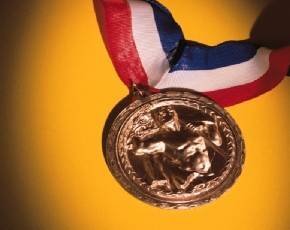 For Espion, the strategy is to target opportunities that reflect various aspects of the business and that are globally recognised, such as the Deloitte Technology Fast 50 and Deloitte Best Managed awards. Lehane says the Best Managed award helps demonstrate that Espion "strives for excellence in business management and performance" while the Technology Fast 50 highlights the company's "business growth, technological innovation and entrepreneurial spirit".
He adds that awards "are an opportunity to generate positive news with our valued clients and we leverage our wins and shortlists on our website, marketing collateral and new business presentations".
Barton is another who believes the marketing potential from winning an award is a significant benefit. "Using award logos on the website and corporate presentations adds further credibility to a company's offering," she says.
"Although at ComputerLinks,we are confident in our approach and the quality of service we offer our channel partners, it always helps to have further industry accolades and accreditations. At the end of the day, however good your sales and marketing messages, nothing beats a customer or industry endorsement. We get a great response from the PR generated around an award win, and it does come up in conversation if we have won several in a short amount of time."
Gerry Carroll, head of marketing at Logicalis UK, says that beyond the awards ceremonies, which can be great fun, and the silverware that> looks great in the office foyer, in many cases it can be the wider promotional activity that provides the real value.
"Awards are no exception to the saying, 'the more you put in, the more you get out'," he says. "Whether it be something as simple as an award logo on an email signature, or the ability to quote the accolade within publicity materials or new business pitch presentations, the right award is definitely an asset worth shouting about from a marketing point of view."
Sukh Rayat, senior vice-president, north region and computer components and integrated solutions, at Avnet Technology Solutions UK, says awards can also help strengthen a company's profile with its partners or customers. "Avnet business partners want to work with the best. The ability to show their customers that they have the support of the 'distributor of the year' in a number of different categories or from a selection of vendors is an ideal recommendation and provides confidence to do business," he says.
Sweeney at ANS Group agrees that awards and certifications can help build presence. "UK and European markets appreciate and place heavy recognition on the certifications like ISO and also awards which are a further independent stamp of authority," he says. "It is vital to build our presence with internationally recognised awards and certifications to build our brand awareness."
Sweeney adds that winning an award is "essential for highlighting to customers that our accomplishments have been recognised and rewarded, imparting confidence in our abilities and overall contribution to development and progress in the industry. Awards also afford opportunities for businesses of all sizes and specialties to gain industry-wide recognition".
Award value
Of course, how valuable an award is depends on how well the award itself is perceived. "It would be a mistake to think that all awards are equal. The industry knows this, and so do customers," says Catherine Nottage, head of marketing at Portal, winner of the IBM business partner of the year award in 2012. She makes the point that Portal had not even applied for the award. "We weren't even aware that we were in the running. So, from our point of view, that felt like a real achievement," she says.
Rayat at Avnet accepts that there are many different types of awards within the channel, but makes the distinction that "to win one of the prestigious awards it is worth every moment of effort to achieve recognition from peers, suppliers and business partners. We can all tell everyone how good we are, but there is nothing as powerful as third-party endorsement – and that is what awards represent".
For Barton at ComputerLinks, there is also potentially extra credibility if the award is chosen through a voting process because "it's always great to see that our resellers are willing to take time out of their days to support us".
The effect on staff in the organisation is also something many winners talk about. "Staff like to be part of a winning team, so awards can be great for an internal feel-good factor, and for recruitment," says Portal's Nottage.
Lehane echoes this view, describing awards as "a good vehicle to attract and retain talent".
Barton believes that being shortlisted or winning an award "has a great effect on staff morale. We are proud of our team and it's great for them to know that the hard work they put in every day is appreciated by us and the wider channel community. If we win anything, the news will be communicated throughout the whole company so everyone feels part of what ComputerLinks has achieved".
That's something Carroll at Logicalis UK recognises too. "A big part of the culture at Logicalis is a commitment to growing the business through continued investment in our biggest asset – our people. So there is internal value too. Although it's important to receive the recognition you deserve from your colleagues, for our employees' hard work and expertise to be recognised by an independent body outside of the organisation is a great thing in terms of morale," he says.
Business benefits
Of course, the 64 million euro question is whether awards actually deliver anything concrete in business terms. Rayat at Avnet believes awards can deliver great value, but only if the reality lives up to the award.
"Consistently high levels of customer service and only the best technology solutions is what customers really want," he says. Nevertheless, he is firmly in the believers' camp: "Awards are a badge of honour and should be worn with pride, supported by excellent customer service and the best technology solutions."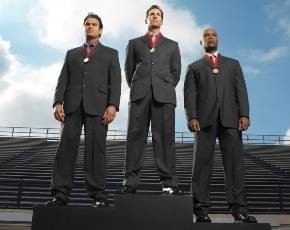 As is Sweeney at ANS. "Awards set the bar for excellence in the industry, and we want to show that we continuously meet – and surpass – that bar," he says. "Award wins are undoubtedly valuable – they say, 'Don't just take our word for it'."
D'Cruz has no doubts at all. "Over the years, we have won a number of business awards which have benefited in increased sales, widespread credibility, extra valuable exposure within the business community and the media, as well as boosting employee motivation," he claims. "Even if you don't win, simply participating could open doors you didn't even know existed, like bringing on board new vendors."
Carroll believes the right recognition from strategic vendor partners or an independent third party is always worth it, especially when the channel is such a competitive environment.
"Although industry awards are numerous, with varying degrees of prestige, an association with excellence and credible proof of your expertise does have the power to affirm your reputation within the market. Awards from our vendor partners are particularly well received," he says.
Logicalis partners with "some great global vendors" and works hard to deliver results for, and with, these partners for mutual benefit to our customers, says Carroll. "So winning an award that showcases this partner commitment and joint successes is really valuable, and when speaking to customers about integration services with key vendor partners, recognition of this kind is well received," he says.
Keep up the good work
On the all-important question of whether awards mean anything to customers, Nottage says: "Do customers care? Well, that's a perennial question. Some are more interested than others – you can't generalise about these things."
Will an award win you business? That's another question she confronts. "Has an award ever closed a deal? No, in all likelihood it hasn't," Nottage admits. "But it might have put a helpful spring in the step of the salesperson who was about to make a presentation. It could even give a prospective customer reassurance that they are dealing with an established and reputable business."
But any channel business finding itself in the position of winning an award should take care not to get too carried away – or, as it's known in Oscar parlance, doing a Sally Fields or Gwyneth Paltrow. Whatever value they do have, it is important to understand that awards are only a recognition of performance not a guarantor of it. No one should think they can afford to rest on their laurels just because they've won an award.
"Having a sense of perspective can get you a long way in business, and that's as relevant where awards are concerned as it is for many other things," warns Nottage. "They're great to have, and the awards ceremonies can be lots of fun, as well as good for networking. But the desire to win awards should never get in the way of your commitment to your customers."