Market for big data is open
Vendors should play a more active role in promoting the technology outside the large enterprise sector. Amro Gebreel reports
It might be tempting when talking about a channel big data pitch to shrug the shoulders and question the relevance of developing one. After all, it is seen by many to be a technology play that is aimed squarely at the enterprise market and is hardly bread and butter business for resellers.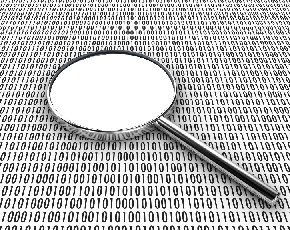 But, and this is where you can continue to shrug the shoulders or get more engaged, things are changing and many in the market believe that talking to customers about big data is going to become more commonplace and vendors are going to start playing a more active role in promoting the technology to customers outside the large enterprise space.
Some would even argue that they have to because otherwise a large portion of the market is simply just not going to be there for the channel to exploit. "Not only do you need to define the proposition for big data and analytics for SMEs (and I do think there is a case), vendors still need to scale it down to a format and price level that makes it affordable and consumable for smaller businesses," says Jason D'Cruz, marketing manager at VIP Computers.
"There certainly needs to be more education about how big data can match business strategies, taking into account appropriate spend and how far it might affect future business decisions," he adds.
Embracing the channel
That is starting to happen with some big data vendors already recognising that they will need to embrace the channel if they are going to grow beyond the enterprise space. A good example is DataDirect Networks (DDN), which is aware that the market is changing and moving beyond just the largest customers.
Big Data = Big ISV opportunity?
The big data explosion could be a real opportunity for independent software vendors (ISVs) to step forward to help customers get a tailored system that provides them with the analysis that they want, says Actuate's head of product marketing, Jeff Morris.
"The problem is that enterprises have tended to over-focus on the storage aspect of big data, not the applications it can spawn," he says. So what technology strategies should companies be adopting?
In short, getting big data to work is about the analysis you want to perform – and this entails recognising the different types of big data sources, using the proper mining technologies to find the treasure within each type and only then hitting the "go" button," he says.
"This offers very rich new products and deployment options for OEMs, ISVs and integrators seeking to provide customers with choices here.
After all, independent research shows organisations looking to manage big data are considering an average of 3.5 software products to do so. Importantly, once your customer has collated and organised different feeds for big data initiatives, there is still heavy-lifting to be done.
Big data-style analysis is a multi-step process that includes creating a hypothesis or setting analytic goals, performing and refining the analytic formulae upon sample data and, once the formulae are sound, running them across the main instance of data prepared.
"Standard business intelligence products are therefore ideal for this endeavour," adds Morris.
"Currently, the majority of our business in the UK is done with a select number of specialists partners – that is business that is geared towards the very high-end compute and storage requirements. We have recently been on a recruitment drive to increase DDN's market presence in the UK and bring our technology to a much wider market," a spokesman for the vendor states.
Steve Johnson, channels director for Northern EMEA at Extreme Networks, adds that the trend in the market is going in one direction for all sizes of firms as requirements for storage capacity and the access to stored data continue to grow.
"The costs associated with this technology are also growing out of hand for many customers," he says highlighting a need for the channel to get involved with aiding customers with questions that will involve hardware, infrastructure and cost.
So given the state of the market, which is in its infancy when it comes to the SME space, the next obvious question after the need for user education is to ask what products resellers should be selling to customers.
Johnson stresses the need for scalability and the need for customers to look to the future and make the right investments to ensure they stay on top of things for as long as they can as a result of making the right initial technology purchases.
"In any fast-moving market like big data, it's important to invest in best of breed technologies that offer the agility of high performance, and equally have open platforms and architectures to avoid interoperability issues. This affords the customer the ability to continue to choose the best solution available and not be expensively locked into an investment made in the past," he says.
As well as keeping things scalable and as flexible as possible the main worry that the majority of customers will have is cost. They will be able to see the data explosion and will be concerned about just what it is going to mean to budgets.
They will need more hardware, the infrastructure might need to be upgraded to support quicker and wider access across the business and it will need to be managed. Storing and managing data are difficult enough for most customers without adding to that the burden of having to make the data something that can be accessed in real time to provide useful business intelligence.
Dave Tweddle, head of UK alliances and channel at Oracle, says that this big data journey is one where the channel can play the role of guide helping customers through to a solution that delivers what they need to keep on top of the mounting information being generated in their business.
"First and foremost, the channel needs to consider how it can best help customers keep costs down. As such, the channel needs to be offering solutions enabling businesses to rapidly extract value from data so that they do not have to keep spending money on storage. If not, more and more will be spent on housing the data, reducing the amount which can be spent on upgrading the rest of the IT stack," he says.
Business intelligence 'vital'
His advice is to deliver from the start a solution that provides business intelligence (BI) so that customers can start to "drill down into their data to maximise and generate new revenue streams by transforming data into actionable insights".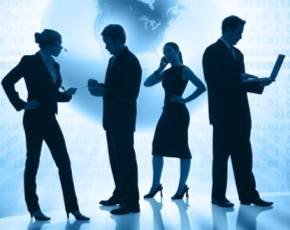 Others in the market agree that BI is going to be vital if the customer is going to get the most out of any big data solution and it has to be a product that can process large amounts of data in realtime.
"But more importantly, the solution must be cost-effective and easy to use, after all, these are two key things that users appreciate most, resulting in satisfied customers for resellers. A user friendly solution also means the reseller has to invest less time and resources on issues like training and deployment," says Sean Jackson, EMEA marketing director at Actian.
He advises resellers to build on their existing market knowledge and to add big data BI tools into existing conversations they are already having around other specialised solutions: "They interact with their sector and customers on a daily basis and understand their requirements better than vendors; they are 'closer' to the user and therefore the project at hand. This knowledge allows them to combine vendor's BI solution with industry specific requirements and provide a tailored solution."
Presenting the information
The use of BI is going to create the need for better management and even before the big data journey starts the reseller should perhaps start to pull together for the customer the disparate sources of information with a plan to improve the management of that before making it even more complex.
How to get big data sales going
No one will disagree that data volumes are exploding rapidly but resellers wanting to be successful will have to focus their efforts and Jason D'Cruz, VIP Computers marketing manager, has some advice to share:
Data Consolidation: Storing all that data is one thing; but actually doing something useful with it is another. Big data sales in the channel is likely to start with helping businesses to identify where their data is, and putting it into a useable format, so eliminating redundancy, optimising file systems and things like that.
Hardware Sales: Managing and accessing massive amounts of big data involves storing huge files, creating long-term archives and, of course, making the data accessible. Big data is likely to drive hardware sales at first. In the corporate market, CIOs are struggling to keep up with the growing demands of big data and as a result, record numbers of large companies are now opting for "containerised datacentres," to provide the necessary storage capacity. Even if big data is delivered as a cloud service, it will require a lot of new hardware for running all those analytical workloads.
Security: Demand for big data-related security is likely to increase as well, as businesses need to be up to speed on security that provides access control, authentication, data encryption, intrusion prevention, auditing and regulatory compliance.
"In order to leverage big data, customers must gain control of the plethora of strategies and technology solutions across their businesses. We advise clients to develop a single Enterprise Information Management strategy - one approach leading to a roadmap covering all of an organisations information needs to support business imperatives," says Lance Mercereau, head of marketing at Bluefin Solutions.
There are also pitches to be made around security with the need for the data to be protected as it flows around the business and Paul Ayers, vice-president EMEA at Vormetric, warns that most of the big data tools "lack significant native security measures", which leaves a big gap that will need to be filled by the channel.
His advice is to focus on securing the data and making sure that big data platforms are not going to be sources of vulnerability and the best practices that have existed in other parts of the business will need to be kept up in an SQL environment.
But perhaps the final thought is one of language. Just as the word "cloud" turned many users off, so perhaps there is a danger of the same happening with "big data". It might sound flash to use the latest buzzwords but it could cause a negative reaction from the customer.
"If resellers go into the SME market waving the big data flag, they'll run the risk of being a laughing stock," says Campbell Williams, group strategy and marketing director at Six Degrees Group.
"Chances are all an SME needs is a good CRM system or ERP if they are bigger or more complex, and a proper customer contract strategy. They probably need a marketing consultant more than an over-blown and over-specced big data solution."
The choice of how to bring the discussion up might be one that still needs some work but it looks like big data is going to become more of a mid-market and top-end of the smaller firms pitch and for resellers that should spell opportunities.