Leading the SME to cloud
Of all organisations, small and medium-sized enterprises have the most to benefit from investing in cloud but few understand how it can help their business, says Billy MacInnes
When you stop to think about it, the most enthusiastic adopters of cloud computing and the easiest companies to...
Continue Reading This Article
Enjoy this article as well as all of our content, including E-Guides, news, tips and more.
sell it to should be small and medium-sized enterprises (SMEs). Larger organisations ave substantial legacy infrastructure and bespoke systems they are unwilling or unable to quickly move into the cloud, but many smaller organisations have no such entrenched, complex IT to protect and preserve. By rights, they should be far more open to the concept of cloud computing.
Neil Gardner, professional services development and operations manager at Alvea Services, argues cloud computing can be a great proposition for SMEs, as it has the ability to reduce complexity, cost and IT resource that often comes with on-premise solutions.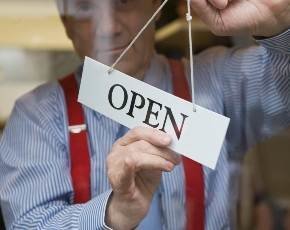 "As SMEs won't always be able to enjoy the same economies of scale as larger organisations, cloud services could provide them with a higher grade of solution than they'd be able to get buying on-premise appliances," says Gardner.
Martin Painter, Netsuite EMEA channel development director, highlights a number of common benefits cloud can deliver, such as providing greater and easier access to flexible and scalable computing resources and reducing costs. "The main benefit of the cloud for an SME is it no longer has to worry about large up-front IT costs. The cloud is completely scalable, meaning an SME can increase and decrease the number of users depending on current business needs and number of employees. As the company grows, it can simply add more users. Plus, it no longer needs to worry about costly software upgrades as this happens automatically in the cloud."
Will Newton, head of Business One for SAP UK & Ireland, says that, as well as being relatively easy to adopt, cloud gives SMEs access to software that may be cost-prohibitive on a more traditional delivery model. While they might start with applications such as database, email and website, "the cloud strategy can be evolved to incorporate all elements of the business, ensuring full integration" as they pick up experience and confidence, he says.
He describes it as a stepping-stone approach: "The beauty of the cloud and applications is that they can grow with the business."
Mateen Greenway, HP fellow and public sector CT for HP Enterprise Services, describes the cloud as about creating a set of capabilities which can be aggregated to meet the business' needs.
"SMEs first need to understand the problem they wish to solve. Do they want cheap infrastructure or to transform the way they do business?" says Greenway. But adopting a cloud environment can save them investing in expensive physical infrastructure that will be obsolete in five years. And for those competing for public sector business with the requirement of getting their infrastructure government-accredited, "they can simply buy into a cloud which has already earned the necessary accreditation and they're ready to go".
Getting the message over
But while the attractions may appear obvious, is the message getting through to SMEs? Not as quickly as you might expect, argues AVG Technologies general manager Mike Foreman. A survey of UK SMEs by the company in November last year revealed that a quarter had adopted some form of cloud services.
A similar number thought cloud services were only for larger companies. Almost a third said they did not understand cloud at all: "These statistics appear to confirm that SMEs are still at the early stages of cloud services adoption," says Foreman.
Partner acts on cloud opportunity
Recognising the opportunity presented by cloud computing, On Direct launched a separate business known as Cloud Direct to act as a cloud services brokerage delivering cloud solutions to SMEs.
Building on On Direct's 10 years of experience in providing managed services, Cloud Direct was established to help SMEs deal with the difficulties of sourcing the right cloud products and ensuring the concoction of various tools they choose work well together.
"We know which products suit which business situations and we make it easier and safer for companies to deploy them so they can benefit from the cloud," says Brett Raynes, managing director and founder of Cloud Direct.
"We remove the hassle by enabling companies to consume cloud services from one place supported by an award-winning service team round-the-clock."
On Direct has since rebranded as Cloud Direct and is in the process of subsuming all its other businesses (Backup Direct, Comms Direct and Voice Direct) under the Cloud Direct banner.
Richard Roberts, head of Cisco's UK & Ireland partner organisation, thinks things will take off pretty
quickly. "Uptake of cloud services in SMEs is set to increase dramatically in the next three years," he predicts, "taking the adoption level of some cloud service or application moved into the cloud to almost 100%."
Some companies that have already rolled out cloud solutions are seeing benefits to their business and bottom line, he claims, citing an IDC survey that found almost every SME using cloud services was saving money, "with most lowering costs between 10 and 20%".
Ed Dolman, UK & Ireland head of channel at VMware, believes cloud is a "game-changer" for SMEs, but says many are taking a cautious approach: "They are opting to transition their infrastructure more gradually via virtualisation. By tying together an organisation's IT assets into a single resource, virtualisation is that crucial first step in building a cloud infrastructure."
He sees this as a positive benefit for channel partners because a gradual transition gives them the perfect chance to get in at the ground floor and ensure long-standing and regular revenue streams through subscription business models. "Research we conducted with our EMEA channel partners found that the majority of respondents [86 per cent] agree that virtualisation and cloud computing are connected," he says.
Dolman believes the channel will play a big part in moving SMEs into the cloud: "With less than 30% of SMEs having a dedicated IT team, many will be relying on partners for up-to-date solutions that can help streamline their IT.
"For resellers, the SME market is an opportunity to get in on the ground floor, help organisations grow and ultimately create strong links that can drive future revenues."
Foreman at AVG Technologies says that SMEs may be at the early stages of cloud services adoption, but the good news is many will turn to their trusted reseller partners to manage it all for them. "For many break-fix resellers struggling with lower margins on hardware and software, cloud services could well be the answer to their prayers," he says.
Overcoming scepticism
He argues that cloud also offers SME resellers the chance to offer IT solutions that have been purpose-built for their customers' needs.
"For too long, IT vendors have been bringing stripped-down versions of solutions designed for enterprise to market and asking the channel to sell them to their SME customers. Small businesses are fed up with solutions packed with complexity and top-end functions that will never be used," he adds.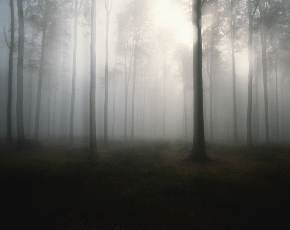 Campbell Williams, group strategy and marketing director at Six Degrees Group, says the channel can play a part in helping dispel confusion and scepticism around the cloud. He cites a recent survey by the company which found a growing sense of discontent among business decision makers in relation to how technology service companies are promoting and selling cloud services.
"It also highlighted that senior management feels baffled by the amount of new phrases and jargon they are expected to keep up with," says Williams. The channel can help SME customers, he suggests, by speaking to them about solutions for business problems, rather than about the technology itself: "For instance, their requirements for business continuity and disaster recovery policies, the wish for users to adopt devices of their choosing in the workplace, the demand for flexible working practices and the desire to ensure that the business is optimised for the future."
Guide SMEs to cloud benefits
Confusion or a lack of awareness about what cloud can and should do seems to be a recurring theme. Michel Robert, managing director
at Claranet UK, says the company's annual research into cloud adoption trends found a notable lack of consensus over the types of IT functions suitable for the various models of cloud infrastructure, whether it be public, private or hybrid.
"Clearly, what is appropriate for one company to place in the cloud is not necessarily suitable for another," observes Robert.
What type of cloud partner are you?
Stephen Ennis, EMEA director of services at Avnet Technology Solutions, says channel partners will need to decide what role they play in supporting customers on their migration to the cloud. He lists a number of roles they could adopt:
Cloud advisor: The cloud business advisor helps customers understand the business benefits of cloud computing and make the correct IT choices for the business need;
Cloud builder: Understands the customer's business needs and builds complex solutions based on cloud technology;
Cloud provider: Provides solutions and services based on cloud technology and principles;
Cloud reseller: Offers a variety of cloud services to customers from best-in-class vendors;
Cloud integrator: Integrates cloud and non-cloud technology providing a bespoke business driven solution.
This means smaller organisations need guidance about the specific benefits cloud can bring to their business and what IT functions are more suitable to place in a public, private or hybrid cloud model.
"Too often in our industry there is a one-size-fits-all approach, where users' specific requirements concerning performance, security, availability, scalability, accountability and terms of service and payment are subordinated to fit in with a vendor's off-the-peg service," Robert says.
Channel partners have an immensely valuable role to play in positioning themselves as honest brokers and trusted advisers by gaining an understanding of a customer's pain points and recommending vendors and services that are flexible enough to meet their concerns.
The fears SMEs may have over areas such as cost, security or privacy need to be alleviated by channel partners, adds Sue MacDermott, head of channel sales at Rise.
"Transparency on pricing models and best practice is very important when dealing with SME customers, who do not have the budgets of larger organisations," she says.
"Be clear about data sovereignty, integrity and security – educate them on the difference between holding business-critical data onsite and in a hosted environment. But also be realistic about each customer's requirements against the practical limitations, so that together you can make informed and balanced decisions."
While there may have been reluctance on the part of channel partners to embrace the cloud model wholeheartedly, many are beginning to understand the opportunities it offers.
Some partners originally viewed cloud as a threat, given the direct nature of early engagements, remarks Stephen Ennis, EMEA director of services at Avnet Technology Solutions, but this has changed as suppliers and customers look to the channel for help to guide them through their IT decisions.
"Advising customers on the right solution to address their business need is a role the channel is familiar with," he says. Cloud has not changed the importance of being a trusted advisor that understands a customer's business requirement and can define the best IT solution needed to address it.
Gary Moore, channel director at Colt, urges channel companies to define their role, develop a clear strategy and build a solid value proposition around cloud.
"The benefits they will gain include the chance to sell migration and management services, and to have a stickier relationship with your key customers. Migrating your business gradually from transactional revenues to annuity revenues will improve your financial predictability," he says.
Build on position of trust
Moore adds it is important channel partners capitalise on their role as a trusted provider. SME customers will be looking for a low-risk way into the cloud and resellers that have built a solid customer relationship through selling traditional systems will be perfectly placed to help in proposing solutions when customers seek excellent advice from people they trust.
And because cloud-based services very often involve migration services from legacy systems, resellers are well-positioned to insert themselves in the value chain, he says.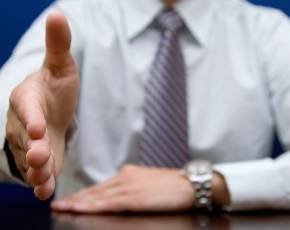 Karl Mendez, CEO at CWCS Managed Hosting, says customer service and quality of support is a big differentiator between cloud providers. Many SMEs will not have the inhouse technical knowledge of larger businesses, so resellers will be called on to help choose a provider that meets their levels in terms of reputation, business, management and service levels.
Resellers need to get to know the individual businesses of SMEs, or at least have a good understanding of particular verticals so they can relate the aims, objectives and what they are able to get from cloud technologies to a particular level or service provider, says Mendez.
"When you understand what the SME's business requirements actually are, you can see how it would best benefit from cloud, whether that's website hosting, data backup and recovery, or a cloud-based ERP or CRM system," he says.
Newton at SAP stresses that channel partners must be equipped with a combination of vertical knowledge and expertise with an understanding of the lines of business most crucial to the SME.
"Most businesses are investing in new technologies to be able to expand and grow but enabling SMEs to understand how cloud computing will help them to achieve business growth is where resellers need to focus," says Newton.
In addition to the role they provide for SME customers, channel partners are also an important part of the equation for cloud businesses.
"Cloud companies recognise that working with IT providers is a more effective way to reach the SME market," says Andrew Saunders, head of product management and marketing at Zen Internet.
"This means cloud providers can help channel partners be better equipped to provide the right cloud solution for SME customers."
The situation for SMEs and resellers in the cloud computing landscape is summed up in the following terms by Foreman at AVG Technologies: "SMEs need IT that is easy to manage and delivered in a way that allows them to pay only for what they use.
"The cloud ticks all these boxes, ensuring IT fulfils the business purpose for which it was intended and does not become a burden. Many SMEs also need a trusted reseller to manage it for them.
"For many resellers fearing for their futures in a changing IT climate, the cloud could be just the saviour they are looking for."