In-depth: You don't have to be big to want to be smart
Business intelligence isn't the preserve of the corporate, and the emergence of analytics software specifically designed for SMEs is helping the technology penetrate much smaller businesses too, as Billy MacInnes reports.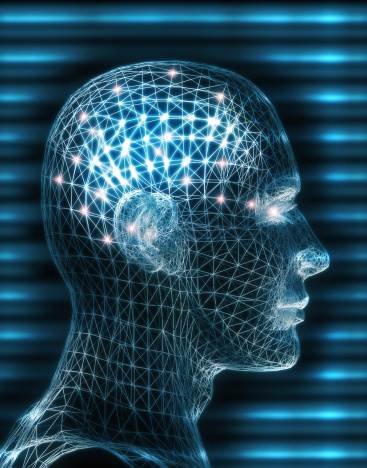 Business intelligence isn't the preserve of the corporate, and the emergence of analytics software specifically designed for SMEs is helping the technology penetrate much smaller businesses too, as Billy MacInnes reports.
There's no doubting the fact that business intelligence (BI) is a very strong market right now. According to Gartner, the worldwide market for BI platform, analytic applications and performance management software generated revenues of $12.2bn last year. That's 16% up on 2010, making BI the second fastest growing sector in the overall worldwide enterprise software market.
According to Gartner principal analyst Dan Sommer, BI has been largely unaffected by constrained budgetary environments. He cites a survey of CIOs by the analyst house which found that BI was their number one technology priority for 2012.
He adds that cloud, mobile, social and big data will help to increase BI adoption over the next 10 years "and help shift the centre of gravity away from BI and analytics being only an enterprise IT push adopted by key stakeholders in lines of business to one with a strong focus on the individual context, inside and outside the firewall. In 10 years' time, everyone will be touched by analytics in a much denser and more frequent way than today."
The question is whether this trend will have resonance within the SME market. Research from Ventana Research last year found that 62% of small and medium-sized enterprises used desktop spreadsheets as the only analytics tool in their business and that in comparison with formal BI tools on the market many regarded spreadsheets as simple to set up, easy to use and capable of producing quick results.
However, Ventana pointed to the launch of analytics software specifically geared to SMEs, such as SAP's Crystal Server and BusinessObjects Edge BI software, which could help to shift perceptions around BI in small businesses.
To many, BI is no longer seen as the preserve of large enterprises but something which can be used by SMEs. Not only is there an argument for its use in the small business environment but there is also a growing belief that companies in the market could start to appreciate the value BI can deliver to their businesses.
Kathryn Shankland, product manager for the Sage 200 suite, has certainly noticed this phenomenon. When Sage introduced the BI module to the suite in 2009 (which includes financials and CRM modules), she admits there was "probably a perception it was still something for enterprises and bigger businesses". But she reveals that channel feedback over the past 12 to 24 months has shown growing demand for the suite from small and growing businesses.
"According to our research, customers love it because they understand it gives them greater control and visibility of their data, better integration for their strategic planning and also for their day-to-day operations," she says.
The BI module can provide multidimensional analysis to give customers a view of the data from different angles - for example, sales by region, predefined out-of-the-box reports such as P&L, worst-paying customers, average sales, etc, as well as customised reporting and analysis. It can give users a view of trends and exceptions. For example, they can get a view of the age of their debt, which can help them to spot early on if a customer is having problems paying. This kind of intelligence is especially valuable in today's environment where cashflow is so important.
John Antunes, UK and Ireland director of SME and channels at SAP, agrees that in the current economic climate it is critical for SMEs to "constantly have insight into their business data and processes in order to maximise on market opportunities quickly".
Today, more than ever before, SMEs need to be able to make decisions much more quickly than in prerecession days and those decisions "can only be made with good data". They need BI to give them a good insight into the opportunities and help turn them into actions.
While an ERP system can give users an end-to-end view of their business, BI becomes the system of engagement that enables businesses to draw the data out of the ERP system and bring it to life so they can maximise the business opportunities that exist.
Antunes also makes the point that big data is not just for larger organisations. Quantities of data are growing across all sizes of organisations and the ability to do something with that data to help the business is becoming increasingly attractive.
Chris Gabriel, vice president of solutions management for Logicalis Group, believes that SMEs are often in a better position than big companies to exploit their data. Executives in large organisations may be quick to spot the need for big data but "it takes them longer to organise it, simply due to the fact they have bigger IT, and bigger data volumes". Because they have less to analyse, managing directors at SMEs "find it easier to exploit their data because they have a less cluttered view of what they want to achieve".
Smaller organisations can appreciate that getting as much value from their data as they can is a real business differentiator. To Gabriel, this presents "a great opportunity for resellers to get right under the skin of their SME customers by simply understanding that even small data can turn into greater insights. Showing them just how much they have to gain from utilising their data should be the strategy."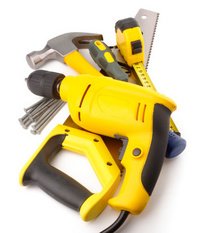 Big tools or small?
One debate is over which vendor is best suited for the SME market. While the likes of Sage and SAP are keen to advance their cause, others argue that the SME market might be better off with other options.
Bruno Saint-Cast, vice president for Europe at Tableau Software, claims that SMEs "are increasingly rejecting the large, expensive BI giants and opting for more agile, affordable options which can provide them with a lot of the same benefits".
He argues that these kind of tools can be deployed without a large IT department and individuals can download the software themselves. "While we have a lot of large organisations using Tableau, the majority of our customers are small to medium sized businesses that need a way to see and understand their data just like the big guys," he says.
Sean Jackson, EMEA marketing director at Actian, concedes that there is an element of SMEs working more comfortably with familiar vendors but he "would argue very strongly that the larger vendors in the BI space are only interested in dealing with large enterprises".
He would say that, of course, but his argument is a familiar one because it follows a well-worn path previously trodden by smaller software or hardware providers when enterprise vendors start making a play for the SME market.
Why would large companies like Oracle and Teradata be attracted to working with SMEs, he asks, when they can make more lucrative deals with FTSE 500 customers? The larger vendors might deny this, but with sales people incentivised by money and commissions, "it stands to reason that they cherrypick large accounts, discriminating against the SME". In addition, says Jackson, the price and size of implementation attached to solutions from large vendors can be "just too cost-prohibitive to the SME market".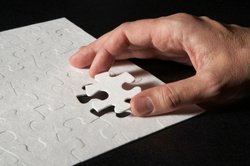 Amenable to innovation
Jackson claims the SME market is "a fertile ground of customers that have a specific business challenge and are more amenable to using lesser known, more innovative solutions, as long as they fit their needs. They can certainly be more fleet of foot in their decision-making, unconstrained by hefty procurement departments and long buying cycles."
As a result, he believes the opportunity for the channel is "immense". With a stack of SMEs with analytical or BI problems which cannot afford to meet the price tags of the big players, "the channel can really step up and offer a level of service that an SME requires".
Tom Brown, founder of Tableau Software reseller The Information Lab, agrees. "SMEs offer a huge market for us," he reveals. With managers being asked to do more with less and BI moving downstream to small and mid-sized businesses, "we're seeing capital expenditures and maintenance budgets for BI programs downsized as well".
It's all helping to prompt decision makers at companies to evaluate and implement "new strategies, techniques, and technologies that promise to deliver greater value to the business in a more economical fashion".
Jackson at Actian emphasises that partners are also in a position to offer bespoke vertical solutions and specific know-how or applications that they can complement with bespoke training and services.
Vertical expertise is something that Antunes at SAP also values. In SAP's experience, he says, channel partners with very specific vertical knowledge can bring the SAP solution to life. The requirements for a company in the manufacturing sector, for example, can be very different than for a business in retail, wholesale or distribution and that's where partners can add a huge amount of value. They can start a conversation around a customer's pain points and apply their expertise to deliver a BI solution that suits their business.
The channel has the ability to help bring business specific data to life "by using their expertise to turn the data into actionable insights - for example, offering packages that integrate structured and unstructured data, and even information from social networks". He says that many resellers are currently having conversations "about the necessity for BI within businesses of almost any size".
The other part of the discussion is around "the importance of choosing one vendor to supply multiple technology solutions in order to negate the consequences of using several systems that work well in their own right but have no means of working with one another".
This argument for a suite-based approach is not dogmatic, however. SAP has around 35 resellers that sell its BI product but don't sell its ERP suite at all. "They make a living purely out of business analytics," Antunes says, and almost all of them are selling to SMEs.
The advantage of selling SAP's BI product is that it can work with any ERP system, not just SAP's. Even so, as with the ERP product, most of the resellers target specific verticals that they really understand. And it says something about the importance of business analytics to SAP that it accounts for more than 50% of its global revenue.
While rival Sage offers BI as a module out of the box with its Sage 200 suite, its resellers that are taking a prominent role in evangelising its benefits to SME customers. Many are starting to unveil the BI capabilities to customers at the beginning of the conversation and show that with OLAP (online analytical processing) out of the box, customers can start slicing and dicing data any way they want, Shankland claims. Partners are giving customers day-to-day examples of how it can be used in terms of gleaning better intelligence about the products they sell, for example, and the customers they sell to.
She quotes one Sage business partner that claims as many as 90% of its customers are using BI. The partner in question carries out a minimum of one day of BI training with customers and the feedback from customers is that they prefer it to the standard reports. Another partner has implemented BI on every site since the module was released.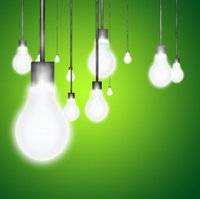 Reaching the tipping point
According to Shankland, feedback suggests that anywhere between 50% and 90% of business partners' customers are interested in using BI. That suggests a tipping point is approaching.
From a business partner's point of view, having BI as a module gives them another weapon in their armoury when talking to customers (and a potentially very relevant one too). It also gives them another opportunity to strengthen their relationship with the customer and take it to the next level by introducing intelligence and analytics to their business.
Citing the Gartner survey, which showed that BI was the number one technology priority for CIOs in 2012, Shankland says that although the survey was focused on larger companies, the economic pressures driving them to concentrate on reducing costs and achieving better decision making within their organisations are just as relevant to small businesses.
The big challenge for the channel and vendors is to ensure that the products and know-how are available to meet the demands of those businesses as the opportunity arises. And that's something that requires real business intelligence.
Images courtesy: Chad Baker, Thomas Northcut
Read more on Business Intelligence Tools and Services