In-depth: The benefits and pitfalls of social media
Amro Gebreel outlines how you can make social media tools work for your business- as well as some cautionary tales on how not to do networking.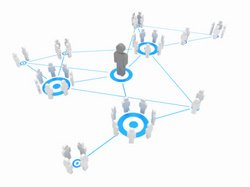 Amro Gebreel outlines how you can make social media tools work for your business - as well as some cautionary tales on how not to do networking
The channel is brilliant at networking with phrases like "people buy from people" and "once in the channel always in the channel" really holding water in the world of resellers and distributors.
But in recent years an online platform has emerged that promises to help channel professionals get even better connected and LinkedIn has become a byword for those seeking to connect with old and present colleagues and importantly for those looking for a job or to recruit staff.
Ask around in the channel and of course the use of the tool is a lot more ambitious than just a glorified shop window for those seeking work and it has already become for some a preferred form of channel communication.
"I use it every day to communicate with and network with our channel partners. LinkedIn is the best way I know to keep my partners informed without bombarding their inboxes with even more e-mail messages," says Pentaho EMEA channel manager Sharmila Wijeyakumar.
"For example, I will post updates to my network and sometimes the Pentaho Group with information about new partner programmes, like our recent new dedicated OEM division; product news and case studies," she adds.
"I always link these updates to my Twitter feed, which is easily done by ticking a box. Crucially, LinkedIn is a great channel for listening as well as many of our partners share their experiences and ideas with the rest of the community."
Contact with channel partners can be controlled, through groups, in a way that some other tools don't allow and that information can be sent out to a controlled audience rather than in public to everyone.
"We have a LinkedIn group for our Acronis Academy partners, it's a private group that currently has 92 members. Once partners are certified they are automatically invited to the group," says David Blackman, general manager of Northern Europe and MEA at Acronis.
"It gives them exclusive information about our products and beta releases before anyone else. It's specifically for techies and as it's a closed group it's a great way for partners to network peer to peer, in a close-knit community."
Transcending borders
But it is not just to keep in touch with channel partners and suppliers that social media tools can be effective and the attraction of keeping in touch with professional contacts spread across the industry, and in some cases across the globe, is also one that has it attractions.
Peter Crosby, CSO of global professional social network Viadeo, said that by 2015 more than 500m professionals will be on social networks and the majority of this growth will be in developing economies such as China, Russia and Brazil.
"We have over 35 million members on the site, including 8 million on Tianji, our Chinese site. That's a lot of willing and interactive people wanting to do business, network & find opportunities. How much of this is local and how much international? 80% of our connections are within a 10-mile radius. Although of course networking more than ever transcends borders and time zones and reach opportunities that previously seemed unimaginable. That is why it is so important to be a local player in the local market," he says.
"Ultimately you get out of it what you put in. If you engage with new communities with a view to creating business links you are more likely to benefit. If you want to just post a profile and hope for the best, the chances are nothing will really happen.
"It's like just turning up at a networking event and not really talking to anyone. In this increasingly digital and interactive age it's important to be seen and heard wherever possible. The bottom line for resellers is that social networks work effectively but there has to be a clear reason for getting involved, and a clear understanding of what a social network really is. Build relationships before building business," he adds.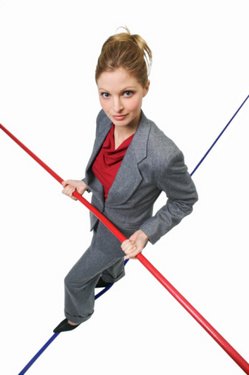 Use social media with care
Keeping in touch with professional contacts is of course one of the main ways of not only advertising the fact you are looking to move on, but a way of potentially finding another job in the channel. But even then there are warnings from those that use sites like LinkedIn to use the platforms wisely to ensure the rewards are of a decent quality.
"I can see its advantages in relation to recommendations from trusted contacts if looking to recruit staff or make connections, as well as using people within your network who can help you in your current role - be it from sales or introductions," says Scott Tyson, channel manager, international at Bradford Networks.
"Of all the social media platforms available, LinkedIn is the most business-focused site and most relevant for my role in the channel, but like anything it needs to be used wisely and with clear expectations of what it will deliver," says Tyson.
The consequences of the recruitment side of social networks means they have become increasingly targeted by those trying to exploit it for their own ends and this has been picked up as a negative development by some in the channel. It is still seen as a useful tool, particularly to find staff, but some groups are run better than others.
"LinkedIn is no doubt the most useful social media platform for business use and can be a very effective tool to find staff. Everyday I come across headhunting firms that use it as a means to locate candidates," says Nick Morse, EMEA channel sales and marketing consultant at SoHoBlue.
"Of course," he continues, "LinkedIn Groups enable an exchange of views on a huge variety of subjects, but these groups are sometimes subject to users blatantly marketing their own product and services and one might question if this devalues the credibility of the open and neutral nature of these groups."
One of the dangers can be the openness of the online world with some people using it to look for jobs before they have made it clear to their current employer they intend to leave undermining the image of harmony and contentment that their bosses might be putting out. It also has the ability to pose problems when staff that have left a company under a cloud continue to promote that as their place of work on social media sites.
There have been some cases of firms in the channel having to get tough with former staff demanding that they change their status to avoid ongoing confusion about their work situation. Although these sorts of issues might provoke a reaction in some to shy away from social media the answer is to engage with it and formulate policies that guide staff through some of these potential conflicts.
Morse asks the question of whether or not social media needs to be controlled and monitored in the workplace as one could argue it isn't ethical for employees to search for alternative employment during their employers time.
Double-edged sword
Not only is it a wise idea to draw up policies but also to face head-on the complex world of social media to ensure you don't fall into some of the traps that have caught out some others in the past.
Morse shares a story of a friend who found that what seemed like a good idea actually had the potential to backfire: "A colleague of mine who runs a recruitment business 'linkedin' with some 2,000 people after only a few months.
"Although he found LinkedIn to be a fantastic tool for locating candidates he became very annoyed when he discovered that some of his LinkedIn contacts had been promoting other recruitment agencies to his connections. Clearly the answer is not to ignore valuable tools such as LinkedIn, but rather to be aware of the positives as well as the negatives for employers particularly they should look at the internet security they have in place so that staff cannot abuse social media resources during work time."
That gap between knowing about social media and understanding it is one that still poses challenges for the channel and the advice from most quarters is to deal with the issue sooner rather than later.
"There is still a gap between how individuals use LinkedIn and other social media platforms in the channel and how their organisations have engaged using them. All serious channel organisations should be looking to bridge that social media gap to ensure fast, effective communication within its team and its ecosystem whether that be with vendors, users or the media itself," explains Mike Burkitt, co-founder and technical director at Launchpad Europe.
"LinkedIn, Twitter and other social media platforms are breaking down communications barriers and only the smart social media channel animals will harness those opportunities."
How to do social networking
There are several things that you need to be aware of as you joining the world of social media, writes Simon Quicke. The most important is to get involved. Taking but not giving, whether that be information or conversation, means it can be a one-sided and limited experience.
Wade Burgess, senior director for hiring solutions for Northern Europe at LinkedIn, says there are three things that happen when you connect to its free service as a professional.
The first is to identify yourself as a professional in the channel, the second is to connect and establish relationships and the third is to offer useful insights with peers and connections.
The service has 135m professionals signed up, with Burgess saying two members sign up every second, and those getting involved either as individuals or as companies need to think about the brand they put out there.
Burgess recommends firms have a company page: "Take control of your own brand and tell people what products and services you offer and give updates and ask customers to make comments to create a buzz and get the dialogue going."
"People will follow your company to see new hires and products," he adds. "Attracting world class talent has to do with interesting projects."
Images courtesy: George Doyle/Thinkstock
Read more on Network Infrastructure Solutions and Services