In-depth: Technology to pitch in 2012
Last month, Gartner published its technology and trend predictions for the next few years and among the dominant trends were a greater move towards cloud computing and increasing consumerisation of IT.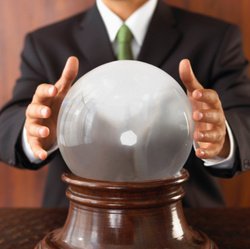 by Billy MacInnes
Last month, Gartner published its technology and trend predictions for the next few years and among the dominant trends were a greater move towards cloud computing and increasing consumerisation of IT.
MicroScope asked a number of people in the IT industry for their views on the technologies and trends that would dominate 2012 and the opportunities they might present for the channel.
Cloud Computing
Channel partners will play a much stronger role in the broader adoption of cloud computing in 2012, says Gary Moore, European partner director at Colt, by focusing on their ability to market and sell complementary offerings, and getting customers up and running on cloud based applications.
"Resellers able to advise on the issues presented by the cloud and offer solutions that strike a balance between security, cost and compliance will be well placed," he adds.
The path to cloud deployment is dependent on the current state of each organisation's IT, business objectives and priorities, and strategies for risk mitigation - there is no one-size-fits-all approach. The need for "an individual customer-centric approach puts the skilled IT reseller in prime position to be supplier of choice for most customers", he argues.
Ian Kilpatrick, chairman of VAD Wick Hill Group, says cloud application growth is beginning to make an impact, presenting the channel with the opportunity to move to a more stable annuity-based business with "more predictable revenues and, perhaps more importantly for the owner/manager, better exit values".
The challenge is managing the financial migration from product-based sales to subscription-based and the effect on cash flow. Resellers will need "to get the right balance between existing sales models alongside subscription-based business", he adds.
David McLeman, managing director at Ancoris, believes there will be a time of reckoning for vendors that have muddied the water by rebranding hosting services and traditional datacentres as 'private clouds'.
In 2012, he claims, it will become much clearer what companies are really buying when they choose a 'private cloud' and that the services don't offer the economies of scale, resilience, flexibility and mobility benefits of true multi-tenanted 'public cloud' services. Channel organisations guilty of 'cloud-washing' existing services "will struggle as better informed users begin to see through the hype and migrate to true cloud offerings".
But the opening of the government's G-Cloud applications catalogue in 2012 will increase confidence in the security and privacy of information accessed via the cloud. It will "allay the concerns over security which represent the final barrier to widespread adoption of cloud services".
Resellers need to help customers to decide which parts of their core business and network operations could be operated as cloud services whether as shared or dedicated versions, says Calyx director of technology and strategy, Peter Deacon. But they will have to be very specific about the private, public and hybrid versions of cloud and "to explain the security positives that cloud offers".
It is important the reseller can provide "a phased implementation plan detailing the technical support needs and likely implications for the business". Cloud computing is an exciting prospect, "but the business case should be very carefully examined and risk closely managed before it is finally adopted".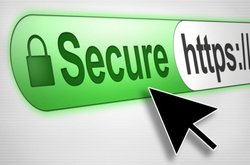 Security
James Vyvyan, Sophos UK and Ireland director of channel, predicts the security market in 2012 will remain dynamic as an increasing number of different devices and technologies become commonplace. "Essentially, 2012 will prove that if there is a new medium for attack, it will be exploited for cash, for notoriety or for political gain," he says. But as attack vectors proliferate, so do the opportunities for protection in the channel.
Neil Hollister, CEO at Cryptocard, believes smartphones "will become the new entry point for hackers. Inherently insecure, they will remain so until a big event happens and people realise that just because it's small doesn't mean a smartphone can't wreak havoc". This gives forward-looking resellers with innovative technologies a real opportunity to educate customers on how to protect the corporate network from attack. "Mobility isn't going to go away, so companies have got to get authentication savvy," he argues.
Eddy Willems, security evangelist at G Data, says mobile malware will be a concern in 2012. The share of malware for smartphones and tablets rose 273 per cent in the first half of 2011 and with more and more people buying smartphones and tablets, "2012 is going to be a busy year for cyber criminals in the mobile market". He claims Android will "be increasingly targeted due to its open nature, which allows anyone to create an app and attach malware".
There will also be new types of mobile malware because it needs a different business model to traditional malware and "perpetrators are still experimenting with it, there is a lot more room for creativity". He raises the spectre of mobile botnets gaining popularity, allowing crooks to completely take over devices.
Nigel Hawthorn, EMEA vice president of marketing at Blue Coat Systems, says increasing use of smartphones and tablets for work will force businesses to extend their security to include cloud-based services as well as appliances. As the threat landscape becomes more advanced, users will need help confronting security challenges and the channel "is in the ideal position to take on this role and offer best practice advice and training to users", giving resellers the opportunity "to build new advisory practices to generate greater service revenue".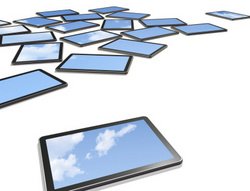 Bring Your Own Device (BYOD)/Consumerisation
Like many others, McLeman at Ancoris, believes 2012 will be the year BYOD strategies go mainstream. In 2012, "IT directors will start to take a more strategic approach to incorporating growing consumerisation of IT into their operations. Vendors and the channel will need to focus on offering true cloud solutions - device neutral applications which offer seamless experiences for PCs, smartphones, tablets or any mobile device using Google, Apple or Microsoft operating systems".
Marcus Jewell, UK country manager at Brocade, says although BYOD will allow application availability anytime, from anywhere, and help business slash procurement costs, it will create problems for IT departments as they attempt to mitigate risk. "Next year," he predicts, "I believe we will see at least one high profile security disaster as a result of this trend, which will act as a wake-up call for companies to get proper security processes in place before unlocking their networks to all and sundry."
Andy Elliot, international marketing director at Mitel reveals recent research by the company found two-thirds of workers were using their own devices in the workplace. Like Jewell, he thinks this will present a challenge to IT directors who view it as a security threat. Resellers could help reassure IT directors accustomed to locking-down their networks. They can "play a big part in communicating the potential benefits of more flexible technology approaches, while also making it clear empowering users doesn't need to lessen the IT department's control; it's about giving them confidence by getting the right infrastructure in place from the outset".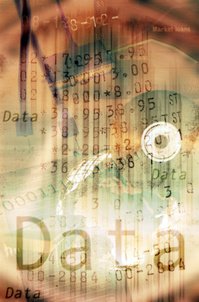 Storage
A massive data explosion, triggered by a huge growth in the "digital universe" to 35 tn gigabytes by 2020 is providing serious opportunities for systems integrators (SIs) to help customers, says Davy Nys, EMEA vice president for Pentaho, SIs that provide services and software to aggregate, analyse and present massive structured (e.g., HR and CRM data) and unstructured data (e.g., Facebook and Twitter) will be able to help customers grow marketshare by tapping into the data to find new revenue opportunities, improve services and increase operational efficiency.
EMEA senior director of sales at Drobo, Marcus Thompson believes the cloud will help accelerate the pace of change in the storage industry in 2012. "Cloud strategies are evolving rapidly and we'll see a more hybrid approach being adopted that tightly integrates public and private cloud architectures with modern on-premise storage systems," he says. With the cloud likely "to have one foot on the ground for some time to come, resellers that can offer their customers the full package will be onto a winner".
The cloud is also on the mind of Steve Nicholls, director at CSA Waverley, although he thinks there will only be limited take up of general public cloud storage in the short to medium term. While applications or services such as remote backup and recovery lend themselves to re-engineering in a cloud infrastructure, mission-critical ones that hold sensitive commercial or personal data and are subject to regulation won't be so easy.
"Potential security and performance concerns will delay the move to general, public, cloud-based delivery. In the interim, I believe that some forward thinking organisations will invest in internal private 'cloud like' storage and associated infrastructures," he adds.
Others are looking at midsize companies and SMEs to provide opportunities for storage in 2012. Jeremy Wallis, systems engineering director for NetApp UK and Ireland claims midsize businesses are facing challenges from increasing business demands and the need to do more with less resource. Many are turning to virtualisation to achieve cost savings, add agility to their applications, and consolidate IT infrastructure to gain competitive advantage.
This trend will continue into 2012 as data volumes expand at explosive rates but vendors such as NetApp have introduced products to try to ensure companies are not "forced to make a trade-off between affordability and 'good enough' technology".
Andy Walsky, EMEA sales vice president at Overland Storage, agrees that smaller customers shouldn't have to settle for less. SMB customers are keen "to have their cake and eat it too" with affordable storage products that include enterprise class features, he argues. "We expect the feature-rich unified storage market for SMBs to grow even faster, which represents a great opportunity for the channel, as intelligent storage products help SMBs and distributed enterprises achieve their infrastructure goals at a fraction of the cost of traditional enterprise storage systems."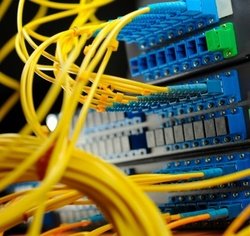 Network Infrastructure
"At Avaya, we believe infrastructure will be a real focus point for next year," says Jeremy Butt, vice president of worldwide channels. With the growth of BYOD, video conferencing and social media applications, businesses will be required to consider the efficiency and flexibility of their data networks to accommodate bandwidth hungry devices. And while customers will be exploring new, high-end technologies, their expectations will also be heightened, "especially as they experience pressure to demonstrate RoI from every investment".
Partners will have to become more solutions based. Customers will invest if technologies bring concrete business benefits and partners will need to demonstrate it upfront. The conversation between partner and customer needs to change from being technology-focused to how the technology can serve the business, "a conversation our partners need to be equipped to have with a C-level audience".
Grahame Smee, managing director at Cohort Technologies, says a number of organisations are "already preparing to move from 1GB to 10GB backbones but many are still in need of consultancy and support before deciding how best to undertake this upgrade". This presents a good opportunity for proactive resellers to take on "new and up-and-coming technologies and deliver creative and innovative solutions to their customers in an advisory capacity".
Business pressures to secure the network, make it go faster and enable it to host more applications are not going to go away. "I believe that any product that helps with management, capacity planning and doing more for less will capture the imagination of the channel in 2012 and resellers will do well to guide customers towards using such innovative new solutions," Smee adds.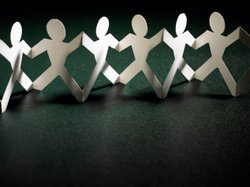 Channel business
Dave Stevinson, sales director at VIP Computers, says if the reliability of hard drive supply continues to be affected, the first half could be a struggle. "Insufficient and erratic supply will cause demand instability. If hard drive supply is still in severe constraint it will make PC and notebook production either impossible or prohibitively expensive," he warns.
But the projected release of Windows 8 in August represents a big opportunity in the second half of the year. "Windows 8 is currently the channel's most anticipated piece of software," Stevinson claims, "and will drive the desire for integrated tablets, handsets, notebooks and PCs, further fuelling the pent up market demand" especially if hard drives are back in free supply.
James Bird, CEO of Stone, says a big challenge in 2012 is the reluctance of certain parts of the public sector to buy PCs as a result of the continuing financial crisis. "The channel itself faces the same challenge," he adds. "Simply put, where is the money going to come from? As the competition continues to heat up, smaller companies will get squeezed time and time again, so I think 2012 will be an aggressive year with margin pressure prevailing in every area as far as I can see."
But the UK government's decision to "level the playing field" for open source could help resellers, says Chris Bucholtz, CRM Evangelist for SugarCRM.
"Open source allows channel partners to provide customised solutions to the public sector," he argues, "as well as other verticals, at a fraction of the cost of current proprietary options."
He's also very bullish about the CRM market which is "poised for massive growth" in the next five years as the focus shifts toward customer retention and the need to build relationships with customers to keep them loyal. "The CRM market could easily double, if not triple, as a software market category, outpacing current growth projections considerably," Bucholtz claims.
Richard Flanders, marketing director of MTI says budgets are unlikely to increase but demands for greater efficiencies are going to be even stronger. "Resellers will be required to demonstrate genuinely service orientated approaches that reduce costs and also ease the burden on the IT department," he predicts. "We also anticipate new Capex projects will meet with resistance at board level, so resellers and channel partners that can extend the usage and value of legacy equipment will be sought out."
Images courtesy: Brand X Pictures, John Foxx, Creatas