In-depth: Tap into growing demand for WAN optimisation
Unprecedented levels of network traffic are opening up new opportunities for resellers as businesses seek to hone their network performance. Billy MacInnes reports.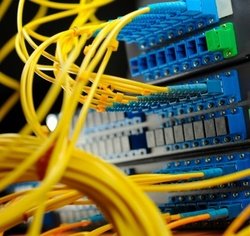 Unprecedented levels of network traffic are opening up new opportunities for resellers
as businesses seek to hone their network performance. Billy MacInnes reports.
There is little doubt that WAN optimisation is starting to gain traction with those organisations faced with the prospect of having to invest in more network infrastructure. According to IDC, enterprise network revenues will reach $39.4bn (£24.9bn) in 2012, and WAN optimisation will account for $1.3bn of that figure.
At a time when many businesses are struggling to unlock funding for IT infrastructure, the attraction of opting for a WAN optimisation approach could become even more pronounced. There is a feeling that, until now, WAN optimisation has been deployed on an ad hoc basis to address an issue with a particular application or situation, rather than being applied in a strategic fashion.
Nathan Pearce, EMEA product manager at F5 Networks, says that tallies with his experience. "People don't have it as a strategy," he comments. "It's more about how to fix a problem, because application delivery is often an afterthought."
At a datacentre level, there is an understandable desire by businesses to sweat their assets more. Those employing a datacentre and standby datacentre for disaster recovery purposes are starting to question a strategy where half of the technology is never used, Pearce notes. They want to have a situation where all the kit is running at the same time. To achieve it, they need to have fast-optimised synchronisation between the two datacentres, and that hinges around WAN optimisation.
Huge opportunities
Ian Kilpatrick, chairman of value added distributor Wick Hill Group, highlights two major factors heaping pressure on existing infrastructure that are likely to benefit WAN optimisation.
Traffic volumes are growing, with convergence bringing "significant traffic impacts". VoIP may provide cost savings, but it also brings increased network traffic, and video, webcasts, social media and news sites also help to grow network traffic. Most of them demand application acceleration or defined bandwidth management to ensure latency requirements are met.
Server virtualisation, virtual desktop infrastructure and server consolidation at datacentres is also driving "more traffic down a smaller number of pipes". Organisations that have invested in these areas are often "unable and unwilling to implement an infrastructure expansion".
Many of these organisations had not examined the implications for bandwidth and traffic flows before they went down the virtualisation route, making it near impossible for them "to go back to the board for an infrastructure refresh (not without looking for a new job!)," he says. "The bigger the organisation, the bigger the problem - so those organisations with large datacentres and large data replication activity are feeling the greatest pain. WAN optimisation provides an incredibly cost-effective way for organisations to push more data down the pipe much more effectively."
Pierre Langlois, director of EMEA channel at Silver Peak, agrees that the WAN optimisation opportunities "are huge" on the back of the rise of cloud computing and virtualisation. WAN optimisation is strategic to virtual desktop initiatives (VDIs) because it ensures they work "even when network quality is problematic between locations".
He observes that solution providers selling VDIs are including WAN optimisation as part of their portfolio and building value-added services around this functionality.
WAN optimisation is also critical to virtual machine (VM) mobility between datacentres, Langlois suggests, because the movement of VMs can be adversely impacted by WAN bandwidth, latency and quality. And because WAN optimisation "cuts across networking, storage and application silos", it is very strategic to enterprises for practically every kind of virtualisation initiative.
While Kilpatrick believes WAN optimisation is "the answer" for cash-strapped businesses unable to buy networking infrastructure, he says that more importantly, it ensures traffic is optimised over the existing infrastructure before any possible upgrades are implemented.
In other words, companies need to maximise throughput on their existing infrastructure before upgrading. "Badly optimised traffic on existing infrastructure will just take up more badly optimised space on a bigger network," he warns.
Michael Allen, EMEA director of application performance solutions at Compuware agrees. WAN optimisation is a great way to reduce the pressure on the network, "but it's important to remember it isn't a one-size-fits-all solution," he cautions. "We're seeing too many organisations deploying this technology without the proper level of consultation, resulting in a lower return on investment than they expected."
Businesses need to look closely at their network before deploying WAN optimisation, analysing everything from response times, to assessing when the network is at its busiest, who is using it and what type of traffic it is carrying.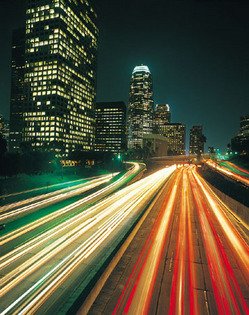 Traffic control
Nigel Pink, vice-president and general manager UK and Ireland at Ipanema Technologies, says a large part of the appeal of WAN optimisation is its cost-saving nature. Bandwidth issues emerge as companies increase the flow of applications across their networks, or move to the cloud or have to cater for large events such as the Olympics. "Like more and more cars trying to drive along the same lanes, traffic jams happen," he says. "Applications stutter and jitter."
Continuing with the car analogy, he argues the solution is not to build bigger roads to allow applications to "drive" side-by-side all at once, dismissing it as "ultimately inefficient (as application demand won't be at peak all the time) and incredibly expensive".
The better option, he says, is WAN optimisation, because it allows control, giving companies the ability to determine what the business-critical applications are and prioritise them above others. "WAN optimisation acts as a sort of toll booth," he claims. "It slows cars like YouTube and Facebook, while allowing things like unified communications to go quickly."
James Harris, UK and Ireland product manager at ZyXEL Communications says it's important to get some perspective first when considering whether to go for WAN optimisation. Resellers should "persuade" customers to re-examine their current needs and those for the foreseeable future first. "For a lot of organisations, making sure they have suitable available bandwidth and applying standard quality of service technologies, such as simple prioritisation of traffic, is probably the first priority."
LAN bandwidth also needs to be capable of matching the WAN link bandwidth. To cope with the increased levels of traffic being generated due to voice and video, as well as data being transported across the network, businesses need to opt for gigabit speeds on the backbone. "That's not necessarily a much more expensive option now," Harris claims. "Most switches and security appliances now come with support for QoS, and you can start to give priority to different types of traffic."
He believes that if you apply those techniques across the network, WAN and LAN, it would "probably optimise the traffic well enough" for most businesses. "It would future-proof the local area network and probably end up being more cost-effective," says Harris.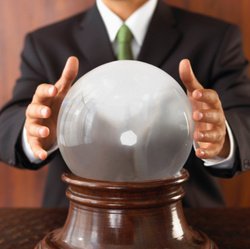 Looking forward
Clive Petty, business development manager at Kcom, is sceptical about WAN optimisation. He suggests that businesses need to consider whether it will be sufficient to scale up and support new services and applications over the next two to three years.
He takes an opposing view, arguing that with bandwidth prices falling "significantly over the past two to three years", investing in a futureproof WAN is much more cost effective than it once was. As a result, channel partners have "more opportunities to sell network infrastructure to customers that previously didn't have the budget to invest".
But he does agree with Ipanema Technologies' Pink that the Olympics could spur organisations to look at WAN optimisation, as well as the need for internal networks to be able to support home working and to deal with video streaming.
Adam Davison, Exinda EMEA vice-president of sales, says Petty has a point about the cost of networking infrastructure, which he believes is becoming "very commoditised", making high-end capabilities readily available at low cost to enterprises. Broadband is ubiquitous and affordable, while superfast fibre-to-the-cabinet broadband is rolling out basic 20Mbps+ services to increasing swathes of the country.
"A good network should be a baseline priority, followed closely by the means for optimising that network," he says. "Selling WAN optimisation successfully is all about addressing the whole IT business case."
Companies should not look at WAN optimisation as turbo fuel for the network. "It should be much more sophisticated than just that," Davison says. "It should be about business reliability. Guaranteeing a stable environment for the business is often about visibility and control integrated with acceleration and optimisation - lack of the first two is akin to lack of intelligence."
Jon Martin, product group manager at Computerlinks, says WAN optimisation is attractive because "ripping and replacing network infrastructure can be a massive investment for customers in a harsh economic climate". Resellers can help customers to increase capacity by improving the efficiency of their existing infrastructure. "There are clear productivity benefits," he claims, with users potentially able to gain 300 times faster access to files, e-mails, back-up, disaster recovery and data applications in consolidated IT environments.
He believes resellers should look at WAN optimisation because it can provide a quick return on investment for clients, leading to more service oriented sales opportunities and a "stickier" relationship for resellers with their customers. "In addition to product sales, resellers can benefit from regular revenue streams and increased margins by offering professional services, helpdesk support and audits," adds Martin.
Package deals
As ever-increasing numbers of employees access bandwidth-hungry social media applications and video to create significant additional traffic on IT networks, resellers offering a full WAN optimisation solution can package it as a perfect method for organisations to manage this proactively rather than inhibiting employees' usage.
Pink at Ipanema says the application performance services offered through WAN optimisation can provide additional value for channel partners. "It allows VARs to secure long-term, ongoing revenues through the provision of application management services," he states. They can profit from initial consultancy, as well as continued management of the WAN. And with the onset of cloud computing, he says there is an ever increasing need to manage the performance of individual applications with guaranteed SLAs, which channel partners can provide".
Kilpatrick says Wick Hill is already starting to see significant demand for WAN optimisation, with major quotes out in a very short period with our VAR partners. He believes there are significant channel opportunities for WAN acceleration and application acceleration, especially as the alternative is "highly unattractive". And with the Olympics rapidly approaching, "the potential load on networks is focusing network managers across the country on how they will ensure key application delivery".
Davison at Exinda says many resellers already have a WAN optimisation arrow in their armoury, "or will be compelled to do so by enterprise customers increasingly dependent upon the network because of unified communications, video content/collaboration and, of course, cloud computing". But he is sceptical about how well suited existing WAN optimisation solutions are because there has been "very little innovation" in the technology of the majority of vendors in this space.
He argues this has led to a situation where resellers are using technology that doesn't offer a solution to current WAN optimisation challenges at the enterprise level or, if it does, is such an "expensive, ill-fitting hotchpotch of bolted together kit" that customers run away from it. WAN optimisation may have been around a long time, but many of its exponents have been guilty of complacency in terms of how it is built and sold.
Jason Poole, Citrix EMEA manager of business development, NetScaler and Cloud Group, observes that as WAN optimisation matures, many different vendors are offering similar services, but a number are beginning to differentiate themselves through areas of specialisation. "This trend is set to continue in 2012, with vendors focusing on the optimisation of services and not just network acceleration," he predicts.
Poole agrees with others that the consolidation of datacentres and use of the cloud creates a need for improved application delivery across the WAN. Larger desktop virtualisation deployments and an increase in branch offices with minimal IT "has created a business need for WAN optimisation that accelerates, controls and optimises the delivery of desktops, applications and multimedia to mobile users".
Virtual WAN optimisation appliances help companies to extend the virtual desktop experience to small offices at lower costs and guarantee the availability of personalised desktops that meet user experience expectations.
Poole says channel partners with skill sets that include networking "are perfectly placed to use their sector-specific knowledge and offer consultancy services around WAN installation while advising customers on the best solutions to meet their needs". This presents a growing opportunity for the channel to sell WAN optimisation as an additional service "that enhances the primary sale of desktop virtualisation or hardware for larger datacentre deployments".
Langlois at Silver Peak is a strong advocate for WAN optimisation. Organisations that ignore the effect optimising the existing underlying network infrastructure can have on IT budgets and performance "will never be in a position to reduce unnecessary IT spending or reap the benefits of technology investments," he says. "Something as straightforward, yet transformational, as WAN optimisation holds untapped potential for the channel, and it is an opportunity that is only set to increase."
Images courtesy: ThinkStock, Digital Vision, Brand X Pictures
Read more on Network Infrastructure Solutions and Services