In-depth: Selling services for social success
Nobody can now dispute that social networking is well-established in the workplace, at Salesforce.com's Cloudforce conference in September.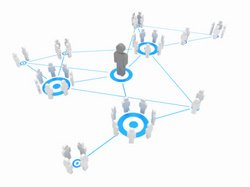 Nobody can now dispute that social networking is well-established in the workplace; at Salesforce.com's Cloudforce conference in September, a survey of 150 CEOs revealed 73% said social networks were important to build brands, while 68% believed they were important to launch products, and 61% saw them as a way to engage with customers.
So now that the end-users are all splashing about in the pool, what can you do as a supplier to insert yourself into the process and turn social networks into a cash cow? When you consider that most social networks provide their services gratis and struggle to turn a profit, you could be forgiven for thinking it's not an obvious environment for the channel to prosper in.
However this is not the case and many resellers are already taking their first steps into this environment by using social as a marketing tool.
Viral marketing
Currently, this seems to be the most common means of engagement for the channel, with huge numbers of resellers already using Twitter to push product deals, offers, and positive spin about office openings or recruitment fairs. But Larry Augustin, CEO at open source CRM specialist SugarCRM, reckons the channel can go even further than that.
Augustin talks up the power of social media as a viral marketing tool for the channel, enabling informed business decisions. SugarCRM has built up a thriving online community around its software, using social media as a hook to draw in the punters.
"Our [entry level] Community Edition is free to download and use, and when customers get to a point where they need more support we can make them a commercial customer," says Augustin.
"We actually drive a lot of leads through the channel that way, and a lot of channel partners find us through our Community Edition," he adds.
Giving something away for free is great for your karma, but surely it is imperative to turn the free user into a paying user as quickly as possible? Not necessarily, says Augustin. One SugarCRM partner reports it is spending just £4,000 on advertising based on turnover of £1.5m to £1.6m.
"Think of it as lead generation," says Augustin. "The alternative to spending on marketing and advertising is to spend on a free version of my product for people to go have fun with, and give them enough value through that to upgrade."
So the prospect may take a little while to reach for his wallet, but when he does, factors such as the community experience and the quality of the product he has been using may make him stick around and spend more.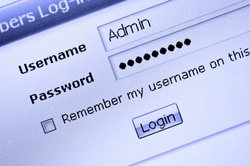 Management Potential
Another potentially very profitable way for resellers to break into the space is through social media management. You may already host your customer's desktops, even their datacentres, so in these days of value-add and services wraps, what is to stop you taking control of their social media presence as well? You could save them from a nasty shock, as Barracuda Networks research scientist Daniel Peck explains.
"Companies [are] often using social networks in a one way information out context, so they aren't exposing themselves to the same [online] risks that many end-users are," he tells MicroScope.
"At the same time the stakes are much higher for companies from a brand and trust standpoint, and they stand to lose a lot if they were to lose control of their accounts or have less than wholesome things shared out by it," says Peck.
This scenario has already come to pass for some unlucky companies; last year a Vodafone employee was suspended after posting homophobic material on an official Twitter stream, while now defunct retailer Habitat got into hot water after using the website's popular hashtag feature to promote a furniture sale during the 2009 Iranian uprising.
Happily this sort of event is becoming rarer as more companies get wise to the risks, but Peck maintains that resellers can still make a play here.
"We have launched a series of educational webcasts for partners that will focus specifically on social networking security. We created a free tool called Profile Protector to help increase security of the weakest link," he explains.
"The viral nature of the tool allows users to share and invite other [new] users as well. This provides another opportunity for channel partners to reach out and raises up the point that if enterprises can trust their Facebook account with a channel partner, perhaps they should consider their email gateways as well."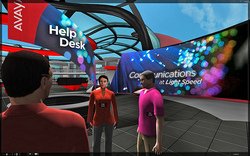 Communication tools
Approaching social as an element of your services pitch is a great idea, but the holy grail here is to create a social product for VARs to sell. Communications specialist Avaya and software firm Moxie are just two firms tackling this idea.
Avaya has put management tools at the heart of its contact centre portfolio with a product called Social Media Manager, which launched earlier this year.
Avaya contact centre product marketing lead Natalie Keightley, explains: "For a lot of customers social media is, first and foremost, about brand. People use social media in extreme situations, such as when they've had really good service or really bad service.
"Social Media Manager helps organisations understand what's happening to their brand in the blogosphere, and we've also built in APIs for Twitter and Facebook. It's a great management tool and you can link it into contact centre and CRM installations, too," she adds.
The firm has also pioneered a virtual meeting space called web.alive, an immersive, cloud-based environment complete with conference rooms, break-out areas and exhibition space, which calls to mind online worlds such as Second Life or World of Warcraft.
Web.alive forms part of the firm's unified comms package, and as such can be easily talked up by the channel as a money-saver when it comes to travel expenses, for example.
Jan Lawford, Avaya senior director of EMEA channels, reports that some of the resellers on her watch are already starting to understand the value of this product set.
"They can use this as a way of driving a different kind of engagement with their customer," she says. "It's a great opportunity for them to transition from a technology dialogue to a business dialogue, and be seen by customers as innovative."
Moxie Software, meanwhile, is hoping to make waves with a product called Employee Spaces, geared at internal communication and knowledge-sharing inside the enterprise. It hit European shores in June.
Spaces is a feature-rich platform that takes cues from a range of social networking spaces, including big guns like Facebook, LinkedIn and Twitter, and niche offerings like Foursquare and Toptable.
Moxie CEO Tom Kelly wants to offer more than just a social network. Spaces is billed as an all-encompassing comms platform that does everything from project brainstorming to sourcing restaurant recommendations for employees visiting a branch office.
It even integrates with SharePoint, Outlook, Salesforce.com and Skype, letting end-users collaborate both internally and externally, a key talking point for any reseller keen to sell a cost-benefit to their customer.
"We wanted to build a feature set that would pull people in to using it. That's an essential differentiator for us, and it means that nobody can resist it," Kelly explains.
"Knowledge is at the core of social collaboration, and Employee Spaces creates new ways for individuals to reveal passions and expertise, for teams to share knowledge, and for organisations to collaborate to accelerate innovation," he adds.
Today, the social media world is a rapidly developing marketplace and there are options to suit all tastes, so channel businesses are, to some extent, free to decide how to engage with it and on what level. However, as customers become more engaged with these platforms, the pull of this emerging sector is likely to become harder to resist.
Images courtesy: Thinkstock, Avaya Inc.
Read more on Network Infrastructure Solutions and Services