In-depth: Managing the complexities of virtualisation projects
Billy MacInnes identifies opportunities for resellers in virtualised business environments It's one of the unwritten laws of technology that whenever it promises to make something simpler to do, it invariably ends up moving the complexity somewhere else. Virtualisation is a case in point.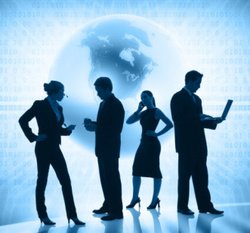 Billy MacInnes identifies opportunities for resellers in virtualised business environments
It's one of the unwritten laws of technology that whenever it promises to make something simpler to do, it invariably ends up moving the complexity somewhere else.
Virtualisation is a case in point. Server virtualisation has, indeed, made things much simpler for businesses. For example, they no longer need to have large numbers of servers that are scandalously under-utilised. That's the promise. And there's still a lot more it can offer in terms of storage, network and desktop virtualisation.
To a large extent, as Alan Hartwell, Oracle UK region vice president for technology solutions and channels argues, companies have "only just begun to touch the surface of the savings that can be made from virtualisation". He adds the channel will have a big part in educating customers on the opportunities available and ensuring they have efficient management and security in place across their entire stack.
But while Hartwell acknowledges virtualisation may have simplified utilisation, it "also adds complexity". And it's not hard to see why when "you look at all the virtualisation technologies available from x86 to Unix, to storage, to desktop". He argues that companies need to avoid the danger of ending up with silos of virtualised systems with silo-ed management.
Management considerations
Management is an important issue in any virtualised infrastructure and it provides significant opportunities for channel partners. Hartwell says having a single point of management across the entire stack "is the most critical part" to reducing the complexity virtualisation brings and the channel will play "an important role" in ensuring the integration piece is correctly implemented to deliver the maximum savings possible.
Ian Wells, Northern EMEA director at virtualisation management specialist Veeam Software, says management issues "have always accompanied virtualisation" and in conjunction with security and back up, present "huge opportunities for the channel. Not just for the extra margin they can bring when packaged with virtual infrastructure: without them, it is unlikely virtualisation could reach its full potential as a technology".
He argues channel partners need to educate customers on the need for virtualisation specific management and backup tools because "tools designed around physical infrastructures simply will not work for virtual environments". In addition to gaining sales, they will also ensure "virtualisation will continue to be a growing opportunity in the future".
Another area of opportunity is real-time application performance monitoring in the SAN, something which has been in place in the ethernet network for years, to enable businesses to see their virtual and physical infrastructure and optimise their systems to remove any potential problems before they affect users. Like servers before VMware, the SAN infrastructure is massively over-provisioned, argues Chris James, EMEA marketing director at Virtual Instruments, who describes it as "the last black hole in the IT system".
He claims application performance monitoring and tapping is "a great new revenue stream" which offers "high margins" to channel partners as it becomes "the new best practice for data centre optimisation". Real time performance monitoring shows up the bottlenecks and latency 'spikes' that existing tools cannot see, enabling traffic across the SAN to be balanced and capacity better used. James adds it brings resellers "a new line of business that is non-intrusive but gives massive performance benefits to their customers".
Security requirements
Security is a strong area for resellers in the virtualisation space. Ian Kilpatrick, chairman of Wick Hill Group, says that although a lot has been achieved around virtualisation, "security has lagged way behind the level of security that organisations are used to running in their core business. For example, if someone breaks into a virtualised system at administrator level, they have access to maybe one or two hundred servers".
Companies need to look at implementing virtual firewalls, in the same way as they would install a physical firewall, to protect their virtualised environment. Authentication is also likely to be a good area as businesses integrate remote access into their virtual desktop infrastructure. A point echoed by Mike Smart, product and solutions director at SafeNet, who views authentication and data encryption as a way to separate data from users in a virtual environment.
Smart believes this "creates new opportunities for resellers to sell encryption and authentication technology to existing customers as well as approach new business prospects".
With a single core point of access, there will also be issues around traffic into that access point, Kilpatrick says. To receive and ensure fast access to and from data, users will need solutions such as compression and traffic management to make sure key applications can be accessed easily and quickly. Companies also need to ensure that while they are losing some of the direct control, structure and management of their environment, only the right people are logging in to the one central point.
David Fowler, senior vice president of products and marketing at Courion, says helping organisations manage the identity and access risk brought on by virtualisation "offers a great opportunity" as organisations look to deploy best practices for extending access to the virtual platform and their business. "A strong identity and access risk management system that will manage security in the cloud and on premise seamlessly and can do it in real time will be critical."
He also focuses on the fact mobile devices accessing virtualised or cloud-based services outside the organisation could be accessing company "information and systems without ever coming within the company network. Controlling this risk by making sure the necessary identity and access security is in place and that it can be managed in real time becomes increasingly important".
With the growing sophistication of attacks on virtualised environments, companies "need to be aware that any chink in the armour caused by virtualising could be quickly exploited", says COMPUTERLINKS virtualisation product manager Dominic Wordsworth, warning that it "brings new security challenges that must be addressed before they become problems".
Although some believe you can adapt existing technologies to virtualise security, he argues the better option is to create technology specifically to secure virtualisation and the channel needs to help them take that option "safe in the knowledge that their systems are being secured with a specialist solution that has been actively developed for the purpose".
It's also important to have solutions that separate data and users in the virtual environment, Smart says, because virtualisation consolidates users and their information, increasing the risk of user information being leaked between different software-based systems.
Terry Greer-King, UK managing director at Check Point, believes it shouldn't be too hard a change for resellers because those already in the security space are "well positioned to sell virtualised security solutions". The same security issues apply in the virtualised and physical environments, he claims, such as protecting data, preventing unauthorised access to data and applications and keeping applications and processes separate, "so any distie or VAR that has security skills can quickly learn to apply them in this new sector".
He thinks managed services are a good opportunity for resellers as customers look for long-term value added services and continuity. "They want to maximise what they have and even offload some of the management headaches. That's the starting point for discussing hosted services such as hosting, or managed security, which will help VARs build deeper relationships."
Simplifying processes
Claire Glabois-Alcaix, EMEA senior manager at Mozy, takes a similar view on the area of back up. Managed backup has long been a cornerstone of reseller product portfolios, she says, because it provides an ongoing relationship with customers and brings them right to the heart of what is business critical for their customers. As a consequence, "resellers shouldn't look at the rise of virtualised environments as a threat, rather as an opportunity to simplify backup and, more importantly, recovery services".
For the moment, with most SME customers on a hybrid model of virtualised and local technologies, the only place you can get a total view of the user's data is on-premise, but going forward, resellers will be looking for solutions that capture all of a business' information locally and back it up in the cloud. The benefit is it gives small businesses a single point of contact to get back data if is lost. "Resellers that are able to offer this 'one throat to choke' type of solution will be the ones to succeed in the back up market to come," she argues.
Back up and disaster recovery (DR) are "the most obvious cloud services to use" even for businesses hesitant to move to the cloud, argues James Watts, business development manager at Databarracks. If they do make the move, it could open the gates to a wider transition, he adds: "Once a business has trusted a partner to bring its servers up and run them during a time of crisis, it is more likely to consider a move to the cloud all together."
He warns channel partners need to make sure they don't get left behind by the trend of businesses moving from on-premise IT to the cloud. For them too, back up and replication are a good place to begin. "For channel partners who don't have any experience in this area, new openings arising from back up and replication of virtualised environments are the best place to start," Watts suggests.
He cautions that some established back up products, designed for the physical server era, don't work well for virtualised environments, citing the example of back up agents on individual servers. The overhead is minimal installing a single agent per server but if there are ten servers virtualised onto a single host, ten back up agents will create a much bigger drain on the host server.
Watts says virtualisation has had "a dramatic impact" on the DR market. While it was previously limited and expensive (companies either replicated their entire environment or paid a high fee to a DR company to do it for them), virtual disaster recovery and the introduction of back up and replication products designed to run efficiently over the WAN make it easy "to simply turn on those servers at a second site or third party data centre". Even SMEs can have a recovery time of a few hours.
Rising affordability
These technologies are giving the channel "a much bigger market segment to chase with replication and DR". Until now, businesses may have wanted near-instant failover, but the cost was so high "only high street banks and hedge funds" could afford it. "Now when they investigate the costs for these new solutions, it's an easy offer to say 'yes' to. In the new virtualised world, failure of a single piece of hardware is much less of an issue. The ability to failover and load-balance with a virtualised environment is very simple."
Stephen Ball, vice president and general manager of HDS UK, Ireland and South Africa, says businesses will adopt a more policy-driven approach to managed environments in a virtualised world. IT will define policies for performance objectives and data retention that are automatically enforced by the virtualised IT infrastructure.
As organisations shift how they think about managed environments, he argues, "there is scope for the channel to develop a substantial value-add offering and help businesses understand ways they can move to a policy-driven model." With their in-depth vertical experience, partners and resellers are "perfectly positioned to advise companies on how to translate their legacy operational models into effective management policies and gain maximum value from new technologies".
One issue the channel needs to pay close attention to is ensuring it has the right skills in place going forward to support customers in their virtualisation endeavours. For example, in desktop virtualisation where, according to Kevin Bland, channel director for Citrix UK, Ireland and South Africa, many proof of concepts are coming to an end, there is a "disconnect" between the demand for companies with the skills to deliver company-wide rollouts and the numbers available to do the job.
This shortage will hamper businesses and the channel "as they struggle to find the talent to take advantage of the desktop virtualisation phenomenon". To overcome this problem, channel companies need to be ahead of the curve and source the necessary skills "to maximise the desktop virtualisation opportunity, which is only set to grow as more businesses instigate truly flexible working programmes". He could say the same for associated parts of the virtualisation equation, such as the areas of management, security and back up.
Kilpatrick does, describing the availability of virtualisation skills in the security area as "the traditional curate's egg - good in parts". Those that have moved in early are on the second phase, looking for, or deploying, performance and management solutions and making good margins in consultative sales.

Others are beginning to recognise the opportunity and to try and exploit it, while the later adopters will only move based on customer demand. Resellers at the expert consultative sale level "have been banging the drum for a while. They will be, and are getting the lion's share of the budget, as it becomes available," Kilpatrick adds. He predicts greater growth in virtual security in the second half of 2012.
Here's to simplicity - and the complexity it brings with it.
Image courtesy: Comstock Images