In-depth: How to make money from networks
Amro Gebreel points to where the budget is for network sales - and how network resellers can get hold of it. Turn your mind back a decade and if you were a networking reseller there were a handful of magazines that catered specifically for you and the hardest question most struggled with was how to cope with growth.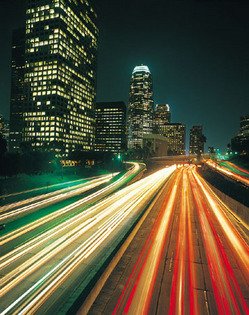 Amro Gebreel points to where the budget is for network sales - and how network resellers can get hold of it
Turn your mind back a decade and if you were a networking reseller there were a handful of magazines that catered specifically for you and the hardest question most struggled with was how to cope with growth.
But times change and, although the long-expected VoIP revolution did finally arrive and video and broadband all put more strain on the network, those magazines weren't there to report on it. Sadly, neither were some of the resellers.
The market seemed to go through a fallow period after 2000, when a lot of infrastructure projects had been completed, and without the "buy it now or fail" impetus that some hoped VoIP might give, things got tough out there for a few years.
But the market has swung back and the question of infrastructure is the first on anyone's lips these days as more customers look to embrace the cloud. Consumerisation, social media and just the humble old day job have put a strain on the network that has required spending.
What next for infrastructure?
So to the obvious next question: what should resellers be pitching right now into this market
As you might hope, various answers means there are various opportunities for resellers.
Jonathan Hallatt, VAR director at Netgear, puts the current customer challenge into perspective when he talks about ensuring networks cope with the sheer amount of data now flowing across the system.
"In 2012, businesses will increasingly have to look at deploying improved technologies to cope with the volume of data moving across their networks. Larger enterprises have already begun adopting 40 and 100 Gigabit switches to manage higher volumes of traffic. For SMEs 10 Gigabit switching has reached affordable levels with 2012 likely to see 10 Gigabit switching the norm in companies of around 500 seats," he says.
"The shift offers enormous potential for clever resellers to begin pitching to an audience which already has an appetite for greater bandwidth, stronger infrastructure and a more reliable IT backbone."
In addition to the power and bandwidth there are also going to be opportunities for management tools to be sold. From the start the reseller has plenty to talk to prospective or existing customers about.
But before you get into the nitty-gritty of the product options with a customer, the first step is to establishing the reseller's value and just how they can improve life for the user.
"To make money in the networking market, resellers should first identify the most significant challenges affecting their customers and pitch technology that can add real value. Value can be defined by the user experience, by IT's need for control or by a business requirement for clear ROI," says Shirley O'Sullivan, EMEA channel director at Riverbed Technology.
"The opportunity for resellers starts with providing complete performance visibility to an organisation's network, followed by solutions to identify and resolve problems quickly, and before they impact the organisation. With the knowledge gained from network performance management tools, a reseller can recommend and make money by selling solutions that will optimise performance, reduce costs and improve the overall satisfaction of users."
That message is getting through and many resellers acknowledge the way the pitch has had to change.
"It is not enough to supply traditional hardware-based network solutions alone. We need to differentiate, which begins with understanding our clients' needs," says David Perkins, sales manager at L8 Solutions.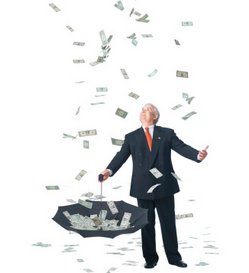 Where is the budget?
The next step is to size up the opportunity and decide which area to concentrate the fire power on. There are different routes in and as Bruce Hockin, head of solutions strategy for Avnet Technology Solutions, says there should be some time spent working out where to place the emphasis on a fairly wide spectrum.
"Resellers should look at both ends of the networking spectrum for budget and growth opportunities during 2012. In the first instance they should be pitching at the increasingly popular wireless market for 'bring your own device' (BYOD) initiatives. More people expect to be able to take their own mobile devices to work and BYOD is driving demand for secure, wireless networking infrastructures to facilitate smartphone and tablet connectivity across the enterprise network," he says.
"However, resellers should also look to the datacentre. In particular there is budget around 10 gig datacentre networking. Organisations want simplified core networks, with low latency, reduced management overheads, great scalability, application integration and automation."
Consumerisation comes up again and again as a major theme on the customer agenda. There appears to be a real thirst for enabling networking technologies. Richard Archer, sales director at Redstone, says: "Many IT departments are being challenged by employees bringing their own devices onto the corporate network.
"We're finding that solutions that not only enabled employees to BYOD - such as authentication switches - but also protect the business - such as border security technology - deliver such significant administration costs that customers are willing to pay the price for them."
That experience is being felt elsewhere as the channel finds customers struggling to cope with the influx of smartphones and tablets that staff bring into the offices and try to connect to the network.
"Given the recent influx of smartphones, tablets and other Wi-Fi enabled portable devices in the workplace, businesses are no longer faced with the question of whether to allow their employees to use their own devices at work, but rather how to effectively support and integrate them into the existing network," says Bryan Hall, regional sales manager, UK and Ireland at Ruckus Wireless.
"These workers want to be able to use their smartphone or tablet as a substitute for their PC - with access to files on the go, and the ability to communicate wherever they are. All this is placing considerable pressure on existing business networks, not least because, for many, the Wi-Fi connection has become the de facto choice. After all, many of these smart devices can no longer plug into the traditional wired network," he adds.
But Hall highlights the problem that most customers are trying to run before they can walk. There is a fair amount of pre-consumerisation work that they still need help with.
"Many companies are still experiencing significant headaches when it comes to managing and troubleshooting their WLANs, and supporting these extra devices - while necessary - is seen as a cumbersome task and many organisations are turning to their partners for extra support. This presents a golden opportunity for the channel, especially if they can offer solutions that have all the bells and whistles of high-end WLANs, but are easier to deploy and manage, and more affordable," he says.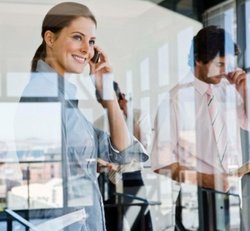 How to make money
But the other market situation resellers need to get to grips with quickly is not to pin their expectations on making decent money from just the hardware. This has to be more of a solution sale if the margins are going to be decent.
"The channel needs to consider what networking solutions open up services, consultancy and support opportunities, that is where they will make revenue. They need to push products that build on their trusted advisor status, to establish long-term relationships and incremental sales growth. We aren't going to see any significant margin increases on hardware sales," says John Mitchell, Brocade's UK channel sales manager.
"The next networking focus for customers will be campus networks, as they look to extend the intelligence they have built into their datacentre networks across the campus environment to support delivery of cloud and latency sensitive applications. Cloud is still grabbing headlines, but networking solutions that enable virtualisation and application delivery will remain key door openers in the datacentre environment."
"The key to making money in today's networking market is to offer an entire end-to-end IP portfolio. So in addition to switching and wireless, resellers should be looking at offering storage and surveillance products to boost revenues. For instance, as more and more businesses start to support remote working, it is likely they will be looking for more networked storage solutions (NAS or SAN) so data can be accessed from more locations," says Andrew Mulholland, marketing manager at D-Link.
But aside from product portfolios and the impact of consumerisation and bandwidth demands, there are a couple of things that resellers should be doing to be successful.
"The resellers who make money in the networks market, in the current climate, are those who listen. Right now customers are far more likely to have a cost that they can't sustain than a need to spend. If you can understand what keeps the lights on - for example non-discretionary spends such as data storage or requirements driven by legislation - you are far more likely to be in a position to offer something that will make a tangible difference in the short term," says Neil Pemberton, managing director at BT INet.
"Selling product is not always the answer, sometimes having the right people to help at the right time from an external organisation can be far more effective from a customer's perspective."
Quality will be pivotal, because there are plenty happy to compete on price and prepared to let the sale be a one-off relationship leaving unhappy customers in their wake. The trading environment remains difficult but those that talk about delivering the best solution should find themselves taken seriously.
Case Studies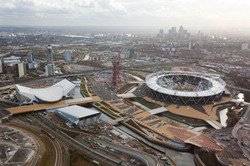 An Olympic challenge
With results coming in real time, coverage available online and all of the other resources, such as athlete bios, millions will visit the Olympics this summer and this is going to be a networking challenge.
Of course the channel could step in and relieve some of that pressure and use the London 2012 Olympics to open the door to a sales pitch.
"The London telecoms network is used to full capacity, with people already experiencing dropped calls and delayed e-mails during peak periods. This situation is set to worsen during the Olympics, when Ofcom anticipates that the demand for capacity will double," says Brian Iddon, director and co-founder of Venus Business Communications.
"This presents a significant opportunity for network specialists to resell fibre to the premises to businesses that are based in the capital."
The gaming network play
Gaming often drives innovation and it could well be the case again in the networking market. With the rise in multiplayer games based online, the demand for better bandwidth has become a pressing one for gamers.
Dave Stevinson, sales director at VIP Computers, believes the gaming community is one that resellers should not overlook.
"Networking products aimed at gamers is one area that resellers should be focusing on. At CES, ASUS demonstrated a number of networking products designed to deliver extreme network speeds and audio for gamers. The RT-N66U is going to strongly appeal to multiplayer gamers with 3D HD video streaming, file sharing, and professional QoS traffic technology prioritises network traffic to ensure lag-free online gaming sessions or HD video playback," he says.
"I also believe there is growth opportunities within the home entertainment sector. As we see more demand for Smart TVs, which enable consumers to access online content through their TVs, many will be looking to products such as Edimax's HP-5001K home plugs to help avoid Wi-Fi lag, and juddering when streaming online content."
Images courtesy: Digital Vision, Jupiter Images, ODA
Read more on Network Infrastructure Solutions and Services