In depth: Confess your tax sins
HM Revenue & Customs will be running a tax amnesty this autumn to encourage individuals and companies with unpaid taxes to confess their offences in exchange for a small penalty.
HM Revenue & Customs will be running a tax amnesty this autumn to encourage individuals and companies with unpaid taxes to confess their offences in exchange for a small penalty.
Many people may think HM Revenue & Customs will never find out about unpaid tax or undeclared assets as there are millions of taxpayers. But with tax authorities around the world helping each other and HMRC becoming more proactive and specialised in rooting out non-compliance, especially tax fraud, waiting to see whether it discovers the error is increasingly risky.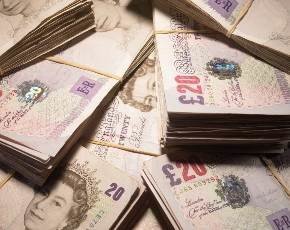 The good news, however, is that HMRC will be running a tax amnesty this autumn, called the "New Disclosure Opportunity" (NDO) to encourage individuals and companies with unpaid taxes to confess their offences in exchange for a small penalty.
The New Disclosure Opportunity allows those with unpaid taxes linked to overseas bank accounts, investments, businesses or assets to settle their tax liabilities at a favourable penalty rate of 10%.
HMRC has said that unprompted domestic disclosures made during the NDO period, where there is no offshore account, may also attract the same reduced penalty. However, the disclosures cannot be made online.
Alongside the NDO, HMRC is currently sending information notices to several hundred UK banks requesting them to provide details of customers who have a UK address and an offshore bank account.
Those who choose not to use the NDO and are subsequently found to have undeclared tax liabilities are likely to face a penalty of between 30% to 100% of the tax unpaid and also run an increased risk of criminal prosecution.
To use the NDO a notification of the intention to disclose must be made to HMRC between 1 September and 30 November 2009. The disclosure must then be made by 12 March 2010.
The NDO can be submitted online using a standard form. This is a huge advantage for serious cases where a detailed and protracted disclosure report would otherwise be expected.
HMRC is less likely to ask in-depth questions and the professional fees for assisting with the NDO are substantially less in comparison with a normal enquiry.
How to disclose?
Taxpayers have only one chance to make a disclosure so it is important to make sure it is accurate, complete and effective. Any agreement with HMRC will be cancelled if the actual facts differ from those disclosed.
In serious cases HMRC may decide to prosecute if materially false statements are provided.
The use of professional advisers can minimise the tax at risk and keep interest and penalties to an absolute minimum. The scope of the enquiry can be contained and the case presented in the best possible light.
HMRC will also reduce the penalty based on the quality of the disclosure, such as giving it assistance in quantifying the unpaid tax, explaining how and why the unpaid tax arose, attending meetings with HMRC, volunteering information and allowing access to records.
Consequence of tax offences
Where unpaid tax is discovered by HMRC, such as undeclared business income, inherited gifts, offshore bank accounts or rental income, taxpayers are required to pay back the tax and late payment interest.
Where fraud has been committed, HMRC may collect tax from up to 20 years ago. It can be flexible with payment timing but will demand that the whole amount is eventually repaid; some have been forced to sell their house or in exceptional cases have faced bankruptcy.
In most cases, a penalty is also imposed as a punishment and to deter repeat offending behaviour. HMRC accept that there is a difference between a tax evader who deliberately takes actions to conceal their income or gains and someone who has simply not taken reasonable care when completing their tax return. The penalty is therefore stepped, depending on the type offence.
HMRC has recently put in law minimum penalty levels for non-compliance. Taxpayers who are found to have deliberately evaded tax and concealed their actions can expect a penalty of between 50% and 100% of the tax unpaid. In very serious cases, tax authorities can prosecute.
HMRC will usually open an inquiry into your tax affairs and for very serious cases will expect a full disclosure report to be prepared.
It recommends that taxpayers use specialist, professional tax advisers to help manage an inquiry or prepare a full disclosure report.
The costs can be significant but often result in substantial tax savings and reduced penalties. HMRC may also undertake its own investigations, for instance where a disclosure report is insufficient.
It can take up to 18 months for the necessary facts to be collated and analysed as part of an inquiry, which can include bank statements, legal documents, personal details and inventories of assets and liabilities. In serious cases holidays can become difficult and day-to-day family and business life is disrupted.
It can be embarrassing asking customers, staff and suppliers for information or giving access to personal information such as bank statements or a safety deposit box.
From 2010, HMRC will "name and shame" evaders who have underpaid more than £25,000 tax. The plans are still being debated but are likely to follow the Irish model where names and addresses are made public on the tax authority website.
This could have a massive detrimental impact on the reputation of individuals and businesses. Evaders who have underpaid as little as £5,000 will be given a "tax ASBO" and will be intensively monitored by HMRC.
HMRC is serious
HMRC has become skilled at tracking down tax fraud. It has more sophisticated sources of information, stronger technology and is much more risk-focused. With the introduction of online filing the department has more time for making inquiries.
Law abiding citizens are also keen to help. In March 2006, HMRC set up an anonymous tax evasion hotline which attracted 120,000 calls in the first 12 months from individuals keen to ensure that competitors did not receive an unfair advantage. This triggered around 2,000 investigations.
HMRC has also toughened up its powers to demand information from third parties and taxpayers. A recent review of its laws has meant that in certain circumstances inspectors can now turn up at a business premises unannounced to review records.
Inspectors can ask for any information or document they feel is reasonable to their inquiry and can request access to computer systems.
Why disclose?
It may seem strange to invite an inquisition from HMRC. A voluntary disclosure of an error or fraud, however, will not only deliver peace of mind but also results in a significantly reduced penalty, compared with HMRC discovering the error.
To encourage disclosure, HMRC has set the maximum and minimum penalty levels 50% lower where an "unprompted" disclosure is made.
This can have a substantial effect on the amount of the overall settlement package. "Unprompted" disclosure means at a time when the person or company making the disclosure has no reason to believe that HMRC has discovered or are about to discover the inaccuracy or underassessment.
For serious cases, voluntary disclosure will reduce the risk of criminal prosecution.
In the UK, HMRC is generally willing to proceed with a Civil Investigation of Fraud under "Code of Practice 9" using negotiation instead of the criminal courts where the taxpayer has made a complete and unprompted disclosure of the offences committed.
HMRC has indicated that taxpayers will not appear on its "name and shame" blacklists if they make a full disclosure.
Businesses typically do not lose as much sleep over tax offences because in the past HMRC has offered deals and avoided expensive prosecution.
However, there has been a backlash in the national press relating to the morality of aggressive tax avoidance schemes.
The new penalty regime allows penalties to be imposed on officers of the company who are responsible for any unpaid taxes and a new "litigation and settlement strategy" means that deals will no longer be acceptable to inspectors.
Last chance
This is the second "tax amnesty" but will be the last opportunity of its kind. HMRC launched the Offshore Disclosure Facility (ODF) in April 2007 after it forced five of the major high street UK banks (Barclays, HSBC, HBOS, Royal Bank of Scotland and Lloyds TSB) to provide details of offshore bank accounts held by customers with UK addresses.
The ODF was regarded as a success and recovered around £400m from 45,000 taxpayers in comparison to the £6.5m spent by HMRC in running the scheme.
Remember: government finances are under pressure and extra tax is keenly needed.
---
Rebecca Busfield is a senior associate in the Tax Disputes and Investigations Department of Alvarez and Marsal Taxand UK
Read more on Sales and Customer Management