Here's to 30 more years of MicroScope and the channel
As MicroScope's 30th birthday celebrations continue, Billy MacInnes mulls over how IT and the channel have developed since 1982
Having been present during the 10th, 15th and 20th anniversary issues of MicroScope, it is a privilege to be asked to contribute something to mark the occasion of the magazine's 30th birthday. Things have changed a lot since I first became involved with MicroScope, but that is hardly surprising – things change a lot for people too between birth and the age of 30.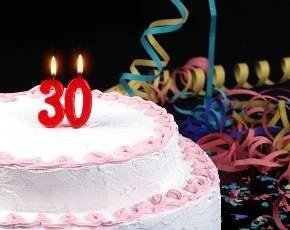 Still, who would have thought back in November 1982 that a magazine which owes its name to the fact the words "micro" and "scope" were at the top of two adjacent columns of potential names for Dennis Publishing's new channel weekly would last this long?
To put things in perspective, MicroScope is the same age as Anne Hathaway, Ne-Yo, Lil Wayne, Prince William, LeAnn Rimes, Seth Rogen and Kirsten Dunst. Oh, and the Nissan Micra. For those of you inclined to the morbid, you might like to know that MicroScope has spent more time on Earth than Heath Ledger, Jimi Hendrix, Tupac Shakur, Kurt Cobain, Brian Jones and Amy Winehouse.
As I was just entering university in 1982, I was not involved with MicroScope from the start. In fact, I didn't really become involved until not long before its 10th anniversary. As someone who had come from user-based journalism with the likes of popular Computing Weekly and Computing, I found the channel a refreshingly open and direct place.
Big opportunities, big margins
It probably helped that many of those involved in the dealer business (as it was then) had come into what was a brand new industry from stints in other sectors and relished the opportunity of being in at the ground floor of something so fast-moving compared with where they had come from.
And the margins were massive. They really were. On PCs and the newly emerging laptops (some of them were as big as a small suitcase), you were talking 40% or more on machines that were selling for well over £2,000. No wonder so many people in the industry were driving around in flash cars (usually Porsches) and shouting into brick-like mobile phones. Many were the living embodiments of Harry Enfield's infamous Loadsamoney character.
Back then, there was still a thriving indigenous UK hardware industry, with the likes of ICL, Amstrad, Acorn Computers, Research Machines and Apricot Computers. As for distributors and resellers, longstanding businesses such as Northamber, Computacenter, SCC, Westcoast, Midwich and Wick Hill have since been joined by US broadliners Ingram Micro, (which broke into the UK market by acquiring Software Limited in April 1991) and Tech Data (which came to Europe with the purchase of a majority stake in Computer 2000 in July 1998).
A very different IT landscape
Over the course of the 30 years of MicroScope's existence, many things have changed significantly. For example, the average price of a pint of beer has risen from 54p in 1982 to £3.19 in 2012. On a technological level, the internet has had a profound effect on our engagement with technology and ways of doing business. Channel partners have adapted to a supply chain where ordering and selling product is increasingly online and where engagement and communication with customers can often be via the web too.
Technologies such as virtualisation, hosting and cloud computing mean the web is also becoming an increasingly important fabric for delivering services, such as remote managed services, to customers.
Channel partners have evolved over the years from box-shifters, to partners providing integration, solutions and services, to managed services and remote managed services. We are now at the point where some of them are actively engaging with a subscription model for IT, which technologies such as virtualisation, hosting and cloud computing are helping to deliver.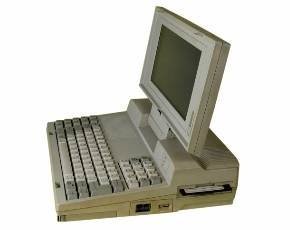 Another profound change has been the emergence of Windows, an operating system (OS) announced in 1982 that did not emerge until 1985 and only started to take off with version 3 in 1992. It has since become a near ubiquitous user experience for anyone using a PC or laptop – with the minor exception of Apple's OS and near insignificant Linux desktop variants). But from the vantage point of 2012 – 27 years after Windows first appeared and at a time when the latest version, Windows 8, has just been launched – Microsoft's grip is being seriously challenged by operating systems in the fast-growing segments of tablets and smartphones – and the challenge is coming from (Linux-based) Android and Apple's iOS. Those tablets and smartphones are probably having as disruptive an effect on the hardware and software technologies of the PC market as the PC had on the mainframe/dumb terminal world. Aside from their effect on the OS landscape and the hardware environment, they also plug into many of the current leading technological trends such as bring-your-own-device (BYOD), mobility, virtualisation and cloud.
Predicting the future
Looking forward, there may be some people willing to write the obituary notice for the channel in a post-PC world, just as they were when Dell's direct model seemed to be signposting the way to a future where the role and purpose of resellers and distributors would dwindle to insignificance. But they would be well advised not to start typing anything just yet.
Because if there is one certainty that can be drawn from the story of the channel over the course of MicroScope's 30-year history it is that rumours of its demise are often grossly exaggerated. However strongly some channel partners have embedded themselves into the Wintel ecosystem, you can be assured they will be ready and willing to engage with any post-PC reality that emerges over the next decade and beyond. And there will be a role for them to fulfil in that landscape (or cloudscape).
I have no doubt that MicroScope, like the channel, will continue to evolve to serve its readership, as it has moved from the limitations of a physical weekly paper-based magazine to a web-based publication that provides significant added value services over and above news and analysis – such as seminars and events, a VAR and distributor directory, research, whitepapers, technical articles and background papers.