Guide the way in a complex world of virtual technology
With the trend towards server and desktop virtualisation growing, VARs with the right skills will be called on to guide customers through a maze of choices. Billy MacInnes reports
There is no doubt that server virtualisation has been a successful technology trend, even if there is still debate over just how much of the server estate has been virtualised to date. Some maintain it is still much smaller than the physical estate, while others suggest this is the year when the number of virtual servers in the world will outnumber the number of physical ones.
Estimates of the percentage of virtualised server workloads hover around the 50% to 60% mark. But a measure of the ambition of virtualisation vendors is that VMware CEO Pat Gelsinger told attendees of the US VMworld 2012 conference in August that it wants to increase that figure to 90%.
Virtualisation ambitions
Such ambition suggests the server virtualisation market will be a healthy area for vendors and the channel for some time to come.
Dave Chalmers, chief technologist and EMEA vice-president at HP's enterprise group, says businesses still have a long way to go to increase levels of virtualisation and to continue to reap the benefits. "We are rapidly seeing virtualisation of the server as the beginning, not the end," he says.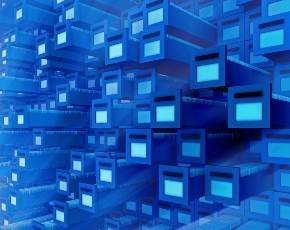 Virtualisation technologies are being deployed in the storage environment and are also starting to make it to the network environment, adds Chalmers. "Virtualisation technology is deepening, more virtualised servers are being deployed, and the areas of technology it applies to are expanding," he says.
This point is echoed by Bryan Semple, chief marketing officer at VKernel, who notes that virtualisation management challenges are being compounded by the expansion of use cases and the addition of multiple hypervisor types, vmotion, storage vmotion, advanced clustering, private clouds and public clouds.
VMware's vision of datacentre infrastructure built with software only serves to expand the management problem out to network, storage and more physical devices, he says: "The benefits to users are great, but management applications need to keep up with VMware's torrid pace of development."
There are very few applications or workloads that cannot be virtualised now, agrees HP pre-sales consultant Jerry Walsh. "Many clients now think 'virtual' first, and only use physical resources in exceptional circumstances," he says.
Ian Wells, regional director for Northern Europe at Veeam, says the virtualisation market has evolved to the point where virtual servers are expected to feature in any infrastructure project.
Mark Thomas, solutions architect at Databarracks, is more circumspect. He points out that virtualisation is more mature in some industries than others, citing the finance sector as an early adopter, and the technology from some vendors is not as advanced as that of others.
Nevertheless, he says any barrier to virtualisation has less to do with the technology than businesses being resistant to change: "Organisations often fail to embrace what virtualisation can enable them to do and so never realise the full benefits."
Robert Rutherford, CEO of QuoStar Solutions, describes the market as being more fluid than it has been for a long time. He believes there will be increased activity with the imminent release of Microsoft's latest version of its Hyper-V platform, which he says will only do more to increase interest, growth and development in other areas. "It will also encourage churn and upgrades, which in turn should help everyone," adds Rutherford.
Shaun Donaldson, director of strategic alliances at Bitdefender, says there has been a push over the past year towards expanding server virtualisation to include mission-critical, tier-one applications. "The presence of virtualisation in enterprises is very nearly ubiquitous; almost all use virtualisation somewhere, but few use it everywhere," he says.
Perhaps that is because they don't need to be virtualised. Kevin Bland, Citrix channel director for UK, Ireland and South Africa, says there may be a reason for the high percentage of the server market that is non-virtualised – the high percentage of servers that will never see the benefit of being virtualised, such as single servers, branch offices and retail stores.
Virtualisation in the cloud
Bland also suggests that some businesses will not experience the cost benefits server virtualisation can potentially provide until enterprise functionality is delivered at a new, low cost point, and this leads to the issue of the cloud.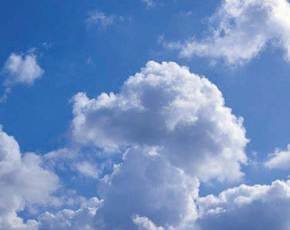 "Beyond the organic growth of existing farms, the server virtualisation opportunity is now being played out in the cloud service provider and new enterprise workload markets," says Bland.
The question is whether vendors can offer a cost base that scales with the cloud. "Only once vendors make this a reality will the cloud market be opened up to the possibility of server virtualisation," he says.
Databarracks' Thomas believes virtualisation is a big advantage for companies looking to move to the cloud. "It is far easier to put systems into the cloud from a virtualised environment," he says.
But Thomas also warns this is an issue that could meet resistance in-house as IT managers deal with the prospect of taking on a technology that will greatly change the role of their department. "It's up to the channel to promote the value of the solutions and question companies if they can really deliver in-house what they need over the long term," he says.
Richard Davies, managing director of ElasticHosts, claims virtualisation solutions are already morphing into cloud opportunities, with some customers looking to move to cloud servers instead of virtualising in-house infrastructure.
"By doing so they get the benefits of virtualisation through their cloud provider, while also getting the inherent elasticity and cost benefits of cloud," he says. This suggests that, in Davies' mind at least, the challenge of scalability versus cost has been met.
"Resellers that recognise this are starting to build their own cloud products, or partner with established cloud providers to white label their services, so they can retain existing customers and appeal to new ones specifically looking for cloud-based services," he says.
Desktop virtualisation
Whatever the situation with regard to server virtualisation, there seems to be a consensus that desktop virtualisation and virtual desktop infrastructure (VDI) is starting to gain some traction as the next big thing in virtualisation.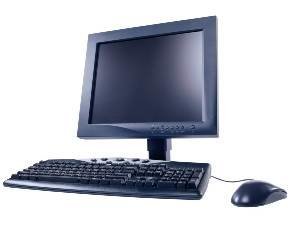 Citrix's Bland brings the two together in the context of enterprise workloads, suggesting that the biggest opportunity for server virtualisation lies in desktop virtualisation as a new workload.
The ability to offer scalable, flexible desktop virtualisation solutions in a way that fits individual users' needs and requirements while simultaneously offering a secure, scalable server platform is key, he says: "Vendors which can bridge both capabilities and recognise that VDI is not the answer in 90% of desktop virtualisation cases will be a solid bet for partners and customers."
Rutherford at QuoStar Solutions is not completely convinced that VDI is where it needs to be yet. "I'm cautious over VDI – no-one's got it quite right yet. I'd expect to see some hard battling going on in the coming 24 months, particularly between Microsoft and VMware – both are positioning themselves for a drawn-out battle," he says.
HP's Walsh takes a similar view to Bland. "Desktop virtualisation is an exciting opportunity to extend the use of virtualisation and the associated advantages to the desktop environment," he says.
"It should be thought of as a new opportunity to innovate, and not as an alternative solution to server virtualisation. Client virtualisation regularly builds on the successes achieved from server virtualisation," he adds.
Things to consider
But VDI is not as easy as it may first appear. There are issues, such as the fact that a virtual desktop system can be more expensive to implement than a traditional desktop. Another concern might be input/output (I/O).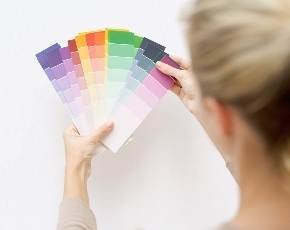 John Fruche, vice-president for outbound marketing at NextIO, says many customers are not getting the full potential of their virtualised server hardware, and this will cause more problems when it comes to desktop virtualisation.
"Today we have virtualised the CPU, memory and storage, but I/O virtualisation remains an untapped potential for channel partners to bring more value to their customers," he says.
Having a strong I/O backbone will help customers implementing desktop virtualisation. "As desktop applications and files continue to grow in size, having the right amount of I/O throughput is essential," adds Fruche. "Today, many are still relying on 'classic' virtualisation, believing that simply creating more virtual machines is the answer. However, when I/O becomes the bottleneck, adding client virtual machines into the mix only puts more stress on the critical subsystems."
There is an opportunity for channel partners to help customers implement I/O virtualisation at the rack level to give them more headroom for their existing virtualised servers, and open them up to begin experimentation with client virtualisation, he says. "This brings new revenue – and, most importantly, profitable services revenue – to the reseller."
Databarracks' Thomas believes that when it comes to VDI, the cost argument may not fly when implementation costs can be higher than for a traditional desktop. "The channel has to promote strategic, rather than tactical, solutions. Vendors have to put forward desktop virtualisation, not as an out-and-out cost saving, but as an enabler for remote working, disaster recovery and greater control over the security of desktop infrastructure," he says.
Jon Leary, consultant at CSA Waverley, agrees that arguments in support of VDI can include an improvement in data integrity and internal security, with management software able to block USB ports on thin clients and no disk drives in service.
He says the real measure of a successful VDI implementation is the ability to deliver a rich user experience typically not achievable with traditional, server-based computing methods.
But Leary admits that even if VDI is attractive, it "may prove a bit early for some businesses that are only just turning to datacentre consolidation and virtualising their servers – and they may not have the budget to expand this to desktops". And while it may bring operational cost savings once in place, the fact remains that in the current economic climate, VDI is a major upheaval for organisations and is a costly exercise, he says.
Security concerns
Security may also be a concern, in a different way, because of the reliance on connectivity to a corporate or public network. "The network will need to be properly managed to avoid possible increased downtime in the event of network failure," says Leary. "However, this can be prevented by the use of a clustered file system."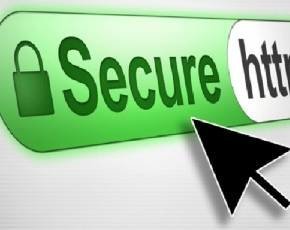 Bitdefender's Donaldson warns that VDI exacerbates performance issues of traditional endpoint security in virtualised environments and there is a primary opportunity for channel partners to help customers achieve greater return on their virtualisation investment by introducing new tools.
"Traditional anti-malware products in particular create performance bottlenecks that reduce achievable consolidation ratios," he says. "Too often, organisations and their virtualisation partners don't realise that using traditional anti-malware makes no more sense than using traditional back-up solutions."
On that note, Wells at Veeam says old back-up tools often do not function well in the virtual world and are unable to harness the new capabilities virtualisation offers, such as the ability to truly test your back-ups for recoverability or instantly restore a server. There are significant returns for the channel in offering virtualisation-based data protection systems that address customers' back-up and replication requirements, he adds.
"Products that truly provide enhanced data protection capability for virtual environments will continue to be an increasing source of channel revenue in the virtualisation space," says Wells.
Channel opportunities
Emmet Florish, EMEA regional sales manager at SolarWinds, says channel partners are ideally positioned to help customers as they step up their virtualisation, cloud and virtual desktop efforts.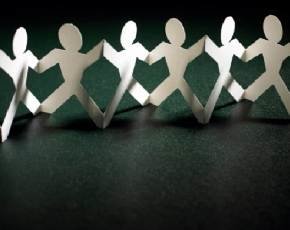 "They will be able to help customers navigate the complex choices between public, private or hybrid clouds, the trade-offs between heterogeneous and homogenous virtualisation environments, and the choices associated with moving to a virtual desktop environment to deal with issues such as security and bring-your-own-device [BYOD] schemes," he says.
Partners in the traditional virtualisation channel will need to add other areas of competence as new requirements appear, such as mobile device management (MDM), maintaining user personalisation, and ensuring secure data in remote and BYOD environments.
Florish predicts the possibility of a clash between traditional desktop partners with expertise in areas such as device management, patch management and anti-virus, and those in the datacentre virtualisation space.
"Virtual desktop will require capabilities in both areas and some of the requirements will change," he says. "In general, virtual desktop represents an expansion of the virtualisation market, partially at the expense of the traditional desktop market."
The good news for partners is that the increased complexity in managing IT environments, allied to the drive to adopt different strategies, will provide them with the opportunity to reinforce their role as trusted independent experts that can help guide customers through a maze of choices.
---
Images credit: Digital Vision; Ryan McVay; George Doyle; Creatas