Five Minute Interview: Tim Ayling, Trend Micro
Trend Micro's Tim Ayling takes the hotseat for our Five Minute Interview.
Tell us what you do for a living
I am the Director for Channels and Marketing at Trend Micro.
Why are you the right person for this job?
I've had a wealth of similar experience across the globe, working primarily in security.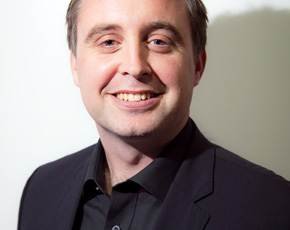 What gets you up in the morning?
My 3 year old daughter or 1 year old son. Usually at about 5am.
Who helped you get to where you are today?
Sam Morcos, my previous boss at Entrust. Despite me being based in Sydney and him in Canada at the time. He taught me more than anyone else I know.
What is the best or worst business advice you have received, and from whom?
Best advice was – selling in security is all about trust. Abuse that trust and you lose more than you realise.
What advice would you give to someone starting out in IT?
Never ever stop learning. The industry moves too fast to ever rest on your laurels.
Will Windows 8 be the new XP, or the new Vista?
Who knows … I don't think even Microsoft do. I hope it's a new XP as the industry benefits from a strong Microsoft.
What does the next five years hold for the channel?
Rapid change based on new innovative solutions.
Tell us something most people do not know about you.
I'm a season ticket holder at Brighton & Hove Albion FC.
What goal do you have to achieve before you die, and why?
The cheesy answer is to ensure my two kids are responsible and well-balanced people.
What is the best book you have ever read?
Animal Farm … I think that comes from my Politics degree
And the worst film you have ever seen?
Waterworld.
What would be your desert island MP3s?
Definitely Maybe – Oasis; Dark Side of the Moon - Pink Floyd, and Quadrophenia – The Who.
What temptation can you not resist?
White chocolate.
What was your first car and how does it compare with what you drive now?
BMW Z4. I learnt to drive well after uni and didn't buy a car until I was a little more financially secure.
Who would you least like to be stuck in a lift with, and why?
Charlize Theron please?
If you could be any animal for a day, what would you be and why?
In the winter, a tortoise so I can sleep for a few months. In the summer, a koala so I can sleep for 20 hours
If you could represent Great Britain (or your home country) at one event in the 2012 Olympics, which would you choose and why?
Football – as it would probably mean I was good enough to get paid £20k a week.
If you were facing awesome peril and impossible odds, which real or fictional person would you most want on your side and why?
Ace Rimmer – Arnold Rimmer's alter ego in Red Dwarf. What a guy!
A grizzly bear and a silverback gorilla are getting ready for a no-holds-barred rumble. Who is your money on and why?
The bear will rip it to shreds. It's quite simply a harder animal
Read more on Antivirus Solutions and Services