Five Minute Interview: Terry Beale, EMC
EMC's UK channel director Terry Beale on the growth of channel consolidation, and why he doesn't buy into the smartphone revolution
Tell us what you do for a living.
I am channel director for EMC UK.
Why are you the right person for this job?
I have a lot of experience with end customers and I understand how people need to work together to get the job done.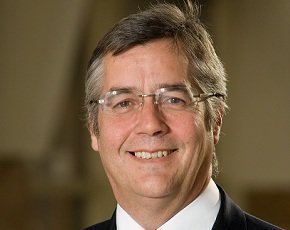 What gets you up in the morning?
The alarm clock.
Who helped you get to where you are today?
The people who work for me on my team.
What is the best or worst business advice you have received and from whom?
The best advice I've received was from Mike Tasker, who said: "Always be good to the people on your way up because they might pass you when you're on the way down."
The worst advice I've been given: "Don't be too opinionated." I don't necessarily agree with this; fundamentally, I think it's more important to be yourself.
What advice would you give to someone starting out today in IT?
Make sure you take the time to understand how your business will interact with your customers.
What's running on your smartphone?
I don't have a smartphone – I have a Nokia on the basis that I don't need to charge it for two weeks!
What does the next five years hold for the channel?
Significant change is inevitable: the roles of channel players are likely to change with readjustments amongst different channel entities. Service providers will become resellers and resellers will become service providers. We are likely to see this change happen most quickly in the telecoms sector and, in two or three years, telecoms operators will no longer be able to rely on voice for revenue.
The pace of market consolidation is likely to accelerate, and only the fastest and smartest players in the channel will survive. The revenues on offer to the channel are likely to grow significantly, in product but also for services.
The channel will need to think about how it creates partnerships and the right relationships that deliver value to customers. It is essential that channel organisations consider how they are going to really nail this point.
Tell us something most people do not know about you.
I'm an open book really. My passion is cooking and, because of my heritage, I love cooking curry.
What goal do you have to achieve before you die, and why?
To make sure that, when my children leave home, they do so with the wherewithal to make an adequate living and to put a roof over their heads.
What is the best book you've ever read?
D Day by Stephen Ambrose.
And the worst film you've ever seen?
Transformers – all of them.
What would be your Desert Island MP3s?
Imagine by John Lennon; Nessun Dorma by Paul Potts; The Jean Genie by David Bowie.
What temptation can you not resist?
Pork pies.
What was your first car and how does it compare with what you drive now?
My first car was an orange Austin Allegro with a square steering wheel. I now drive a Ford Kuga, which is much more reliable!
Who would you least like to be stuck in a lift with? Why, what did they do?
Madonna – she scares me.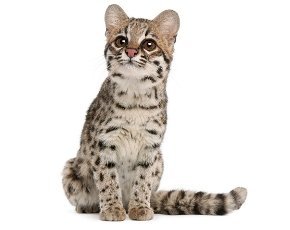 If you could be any animal for a day, what would you be and why?
A cat, because I like being my own person.
If you could take part in one event at the Olympics, which would you choose and why?
The 1,500 metres, because it's the premiere event when it comes to running.
If you were facing awesome peril and impossible odds, which real or fictional person would you most want on your side and why?
James Bond (the Daniel Craig version): he is cool, he's tough and he simply drives the best cars on the planet.
And finally, a grizzly bear and a silverback gorilla are getting ready for a no-holds-barred rumble. Who is your money on and why?
The grizzly bear. It would simply run faster and therefore survive.