Five Minute Interview: Steve Boakes, Aspect Software
We chat to Steve Boakes, Northern Europe channels and partners manager at unified communications specialist Aspect Software
Tell us what you do for a living.
I am responsible for Aspect Software's channels and partners in Northern Europe. In very simple terms I help people and businesses become more successful through the exploitation of contact centre applications as an integral part of an enterprise-wide unified communications and collaboration strategy.
Why are you the right person for this job?
I have been in the communications industry my entire career and in successful sales in all market sectors for the last 20-plus years.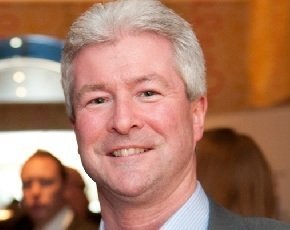 What gets you up in the morning?
Every day is an opportunity to achieve something new, however big or small, whether it is in business or leisure – I always start the day on a positive road to achievement.
Who helped you get to where you are today?
Ultimately, I believe we are the result of all of the good and bad experiences we have had in life and hopefully I have taken something from everyone that I have encountered along the way.
What advice would you give to someone starting out today in IT?
Keep a positive attitude and learn – learn your skills, learn your profession and learn from those around you.
What's running on your smartphone?
A constant flow of emails – when you work for a global company like Aspect there is no quiet period.
What does the next five years hold for the channel?
Increased pressure to add real business value to technology and applications.
Tell us something most people do not know about you.
I'm taking a power kiting course in the next couple of months.
What goal do you have to achieve before you die, and why?
Spend some time in Australia, New Zealand and Canada and hopefully putting my shortly-to-be-acquired skill of power kiting to good use either on a board or wheels or both.
What is the best book you've ever read?
For pleasure I tend to read autobiographies although Salmon Fishing in the Yemen was a good read. In business, Powerbase Selling by Jim Holden.
And the worst film you've ever seen?
My mind needs constant stimulation so unless a film grabs me in the first 10 minutes I reach for the off button.
What would be your Desert Island MP3s?
Anything by Jimi Hendrix, Pink Floyd or Crosby, Stills, Nash & Young.
What temptation can you not resist?
A competitive challenge.
What was your first car and how does it compare with what you drive now?
My first car was a Mini which cost £85. With my current car the gear stick doesn't randomly pull out and the bonnet doesn't flip up and obscure the windscreen when I reach 50mph.
If you could be any animal for a day, what would you be and why?
In line with my birth sign I guess a lion has a pretty cool life
And finally, a grizzly bear and a silverback gorilla are getting ready for a no-holds-barred rumble. Who is your money on and why?
My money would be on me getting the as far out of there as possible as I don't want to be between a gorilla and a grizzly having a rumble!
Read more on Unified Communications (UC) Services