Five Minute Interview: Simon Ponsford, Cloud Direct
This week, the Five Minute Interview meets Simon Ponsford, CTO at cloud services brokerage Cloud Direct
Tell us what you do for a living.
I am the CTO at Cloud Direct, a cloud services brokerage. It is my role to understand the technologies, where the market will move and solutions that will work best for our customers.
Why are you the right person for this job?
I have been living technology for the past 20 years and am very good at identifying the technologies to back and those to resist.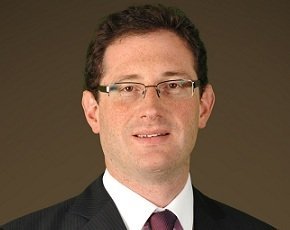 What gets you up in the morning?
Breakfast, my favourite meal of the day, so good I sometimes do it twice.
Who helped you get to where you are today?
Hitesh Patel, a university friend who taught me everything there was to know about DOS. From that point I was hooked on PCs.
What is the best or worst business advice you have received and from whom?
The best advice was to treat your employees well. Most other advice has been poor, too many people think that they know how to do your job better than you, they usually don't or they would be doing your job!
What advice would you give to someone starting out today in IT?
Start with the basics, a good grasp of mathematics in essential and learn to program, it is the only way you will gain respect from developers and it will help you to understand what is possible.
Learn to program, it is the only way you will gain respect from developers.
What's running on your smartphone?
Nothing but email, I am not a big app fan and dislike games.
What does the next five years hold for the channel?
Significant change, the consumerisation of IT means that a lot of people think they are experts, good channel players will win these people over and convince their audience they really understand customer problems and how to solve them.
Tell us something most people do not know about you
Whilst I have successfully taught computer science to Masters level I actually qualified as an environmental scientist, my computing knowledge is mainly self-taught.
What goal do you have to achieve before you die, and why?
Early on in my career I designed software based products that went on to be very successful, I would like more of these.
What is the best book you've ever read?
Douglas Adams, The Hitchhiker's Guide to the Galaxy.
And the worst film you've ever seen?
What would be your Desert Island MP3s?
The Housemartins, Paul Simon and St Germain.
What temptation can you not resist?
Malt loaf.
What was your first car and how does it compare with what you drive now?
A Ford Fiesta purchased soon after finishing university. I have spent the past two years living in Doha, Qatar, where public transport or walking is not an option and a 4x4 is compulsory. I am currently enjoying taking public transport and walking wherever I can.
Who would you least like to be stuck in a lift with? Why, what did they do?
Keith Lemon, he isn't funny.
If you could be any animal for a day, what would you be and why?
A golden eagle for the ability to fly gracefully and be at the top of the food chain.
If you could have represented Great Britain (or your home country) at one event in the 2012 Olympics, which would you have chosen and why?
The long jump, from childhood I have been able to jump better than most, but not to Olympic standards.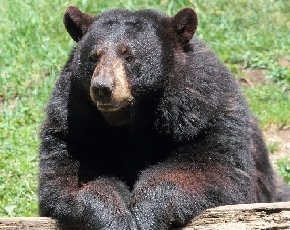 If you were facing awesome peril and impossible odds, which real or fictional person would you most want on your side and why?
Flash Gordon, if you can take on Ming the Merciless you can take on anything.
And finally, a grizzly bear and a silverback gorilla are getting ready for a no-holds-barred rumble. Who is your money on and why?
The grizzly is stronger and faster.
---
Image credit: cephas, Wikimedia. Licensed under the Creative Commons Attribution-Share Alike 3.0 Unported licence.