Five Minute Interview: Simon Edwards, AhnLab
Simon Edwards, EMEA territory manager at AhnLab, on the future of the security sector, Pink Floyd and an inappropriate Vauxhall Astra
Tell us what you do for a living.
I have just started as AhnLab's main lead in EMEA; previous to that I was a specialist architect with HMRC Aspire. It will be my job to promote AhnLab and sign up new partners across the region
Why are you the right person for this job?
I spent around eight years working in the channel in sales; I then defected to the technical side and worked for five years in pre-sales. The last few years I have spent working 'as the customer' for HMRC. So I have a great insight into the workings of vendor, partner and end-user.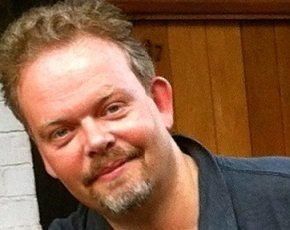 What gets you up in the morning?
These days my two kittens, who are nicked named 'Chaos' and 'Mayhem' they tend to be scratching on the door from 6.30 a.m.
Who helped you get to where you are today?
I was very lucky to work with Kevin Black (aka 'Captain Noir') while at Internet Security Systems; he was certainly my mentor and I owe a lot of what I do today to him.
What is the best or worst business advice you have received and from whom?
The best piece of advice was probably to go contracting for HMRC Aspire, but I am not sure who said it. But contracting opened my eyes to the way customers operate – and in this case, one of the biggest in the UK. The worst piece? Probably to have that last drink in the bar at night in hotels – I always regret that the next day!
What advice would you give to someone starting out today in IT?
Get into IT security and go do your CISSP – it is one of the few courses that really sets you up for the future.
What's running on your smartphone?
Audible's app – I adore audio books while driving and travelling
What does the next five years hold for the channel?
I see a greater move to subscription models of selling (helped through cloud-based services); this reduces the amount of upfront CAPEX needed by the customer and moves the costs to OPEX, which is often easier for the customer to take on-board.
Subscription models also give reoccurring revenue streams, which mean you don't start each quarter at zero!
Tell us something most people do not know about you.
I caught my first intercontinental flight on my own at the age of 11 – it was to Oman in the Middle East
More on AhnLab
What goal do you have to achieve before you die, and why?
Watching my kids grow up and make a success of their lives.
What is the best book you've ever read?
Oh so many! American Gods by Neil Gaiman.
And the worst film you've ever seen?
Anything by Disney! Sorry but my daughter is having a Disney revival at the moment and I am up to here with princesses!
What would be your Desert Island MP3s?
Wish You Were Here by Pink Floyd and Reverence by Faithless.
What temptation can you not resist?
A really good Merlot.
What was your first car and how does it compare with what you drive now?
It was an Astra GTE that was given to me by the company I worked for at the time – I swear they only gave it me to write off! It was very powerful and scared the hell out of me.
My cars now tend to be 4-wheel drives as I live in the countryside and we get regular bursts of 'drought' which makes driving entertaining.
Who would you least like to be stuck in a lift with? Why, what did they do?
Somebody with really bad body odour! I think that speaks for itself.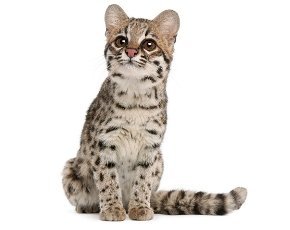 If you could be any animal for a day, what would you be and why?
A cat for sure. They just sleep and eat and cause chaos!
If you could take part in one event at the Olympics, which would you choose and why?
I do love the fact that the English win gold medals for sports where you sit down. That sounds like the sport for me – and I loved rowing at school – so let's say the rowing sculls.
If you were facing awesome peril and impossible odds, which real or fictional person would you most want on your side and why?
Doctor Who. I mean who wouldn't?
And finally, a grizzly bear and a silverback gorilla are getting ready for a no-holds-barred rumble. Who is your money on and why?
The bear, but you would have to ask how they had met for the fight in the first place? I mean one is in Africa, the other in North America – so I think my money is on the travel agent that got them together in the first place – he has to be taking all the bets?
Read more on Antivirus Solutions and Services