Five Minute Interview: Simon Culmer, Avaya
MicroScope turns its spotlight on Avaya UK and Ireland managing director Simon Culmer
Tell us what you do for a living.
I am leading the UK and Ireland business for Avaya
Why are you the right person for this job?
I have 30 plus years' experience in IT sales and leadership. More importantly I'm a passionate salesman; I listen to my team, my channels and my customers and help build great business solutions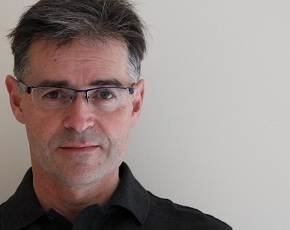 What gets you up in the morning?
The alarm on my iPhone and the thought of getting up to do a job worth doing
Who helped you get to where you are today?
David O'Hara, then a former colleague, invited me to work for him at a small software company in the early '80s; I never looked back, thanks David.
What is the best or worst business advice you have received and from whom?
The best advice I have ever had is "trust your gut instinct", it's usually right, especially about people.
What advice would you give to someone starting out today in IT?
It's a great industry and it's changing the world, just make sure you help change it for the better
What's running on your smartphone?
Scopia Mobile client, BBC News, Mapping, Shazam (a great British app) and numerous travel related apps as I like being on the move.
What does the next five years hold for the channel?
It depends on the vendors you're working with. My advice would be to work with a vendor that recognises the value you bring as a partner and compliments your strengths. Good collaboration means greater innovation, greater differentiation, greater margin and hopefully a great deal more fun along the way.
What goal do you have to achieve before you die, and why?
Always be happy and fulfilled, life is too short for taking it too seriously.
What is the best book you've ever read?
Winning by Jack Welch. It's got loads of incredible sound insights into business that many great companies still use on a day to day basis to keep them focused.
And the worst film you've ever seen?
Salmon Fishing in the Yemen! How did I get dragged along to that?
What would be your Desert Island MP3s?
Alanis Morissette, she is so pissed off it makes me smile.
What temptation can you not resist?
Testing limits, challenging the status quo.
What was your first car and how does it compare with what you drive now?
Austin Healey Sprite Mk I (Frogeye), I've still got it! It only has 43 bhp, my current car has 604 bhp, but they are both fun.
Who would you least like to be stuck in a lift with? Why, what did they do?
Anybody with BO. It would be more a case of what they didn't do rather than what they did.
If you could be any animal for a day, what would you be and why?
A meerkat, simples!
If you could have represented Great Britain (or your home country) at one event in the 2012 Olympics, which would you have chosen and why?
Football, I had hoped Beckham would get picked in the end and I could have played (badly) alongside him.
If you were facing awesome peril and impossible odds, which real or fictional person would you most want on your side and why?
Sir Ranulph Fiennes. I have been lucky enough to meet him on a few occasions, a genuine real life hero and a very, very nice man.
And finally, a grizzly bear and a silverback gorilla are getting ready for a no-holds-barred rumble. Who is your money on and why?
500 pound gorillas always fail in the end so my money is on the bear; they have got claws, eat fish and are usually well rested.
Read more on Unified Communications (UC) Services