Five Minute Interview: Sean McCarry, CA Technologies
CA Technologies senior director and ex-schoolboy 1,500m champion Sean McCarry talks channel history, changing consumption models, and the Rat Pack.
Tell us what you do for a living.
I am a senior director at CA Technologies. My role is to create and build a strategic, proactive partner ecosystem, which includes system integrators, resellers and managed service providers (MSPs). I am also working to build a new business growth sales team to drive future business with new customers via the partner ecosystem, as well as ensuring operational efficiencies.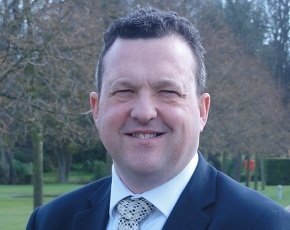 Why are you the right person for this job?
I am enthusiastic and have lots of experience working in the channel. My previous roles at Novell and Computacenter have enabled me to bring my knowledge of working with large enterprises to my current position.
What gets you up in the morning?
Usually it's my dogs barking! Failing that, my alarm.
Who helped you get to where you are today?
I don't think any one person has helped me get where I am today, but rather my varied experience working for numerous companies over the years. I think if you get a good mixture of working for different companies and different working environments it stands you in good stead for the future.
What advice would you give to someone starting out today in IT?
I think it's important to understand the market drivers and focus on those areas to be successful in IT today. Customer satisfaction is a top priority so it's vital that someone starting out in the world of IT has that in the back of their mind at all times.
Another bit of advice would be to build long-term relationships. These will help with career progression and future job prospects.
What's running on your smartphone?
I have a BlackBerry but don't have any apps running on it. Just work email – that fills enough of my time!
What does the next five years hold for the channel?
It's an exciting time for the channel as organisations look more towards a managed service offering and different consumption models. The next few years will be an opportunity for channel partners to embrace this trend and offer customers the services they desire.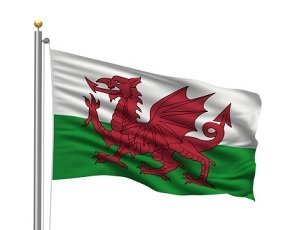 Tell us something most people do not know about you
I was a junior chess champion and also a 1,500m athletics Welsh Schoolboys Champion.
What goal do you have to achieve before you die, and why?
A bit of a cliché, but probably travelling the world.
What is the best book you've ever read?
I'm reading Chris Evans' autobiography at the moment – that's quite entertaining.
From a business perspective – How to Get From Where You Are to Where You Want to Be by Jack Canfield.
What would be your Desert Island MP3s?
I like Rat Pack music so 'Candy Man' by Sammy Davis, Jr. and 'Kick in the Head' by Frank Sinatra. I also like a bit of Elvis so another one would be 'In the Ghetto.
More on CA Technologies
CW Women in IT: Jacqueline de Rojas, CA Technologies
What temptation can you not resist?
A cold glass of Sauvignon Blanc.
What was your first car and how does it compare with what you drive now?
My first car was a Morris 1000. I currently drive a Mercedes - the brakes on that car actually work!
If you could be any animal for a day, what would you be and why?
One of my dogs, they are asleep when I leave the house and asleep when I get back home.
If you could take part in one event at the Olympics, which would you choose and why?
Tennis, as I used to play a lot when I was younger and used to be quite good. I was also quite a good long-distance runner when I was a schoolboy – the 1,500 metre race was my best event.
And finally, a grizzly bear and a silverback gorilla are getting ready for a no-holds-barred rumble. Who is your money on and why?
My money would be on the grizzly bear – I have a friend who lives in Canada and he tells some frightening stories about grizzly bears.