Five Minute Interview: Ross Baker, AppRiver
Ross Baker from messaging and web security-as-a-service vendor AppRiver, talks biscuits, Biffy Clyro, and what the channel can learn from Team GB cycling supremo Dave Brailsford
Tell us what you do for a living.
I am the newly appointed EMEA Channel Director for AppRiver – a leading provider of email messaging and web security solutions as a service.
Why are you the right person for this job?
In this role I am creating a channel and a brand for AppRiver in EMEA. I know the channel, I know the EMEA market and all its different complexities.
I have worked for companies in this space - large and small, some channel friendly, others not so much. Like an old recipe handed down over time, I hope to create something relevant and successful for all parties.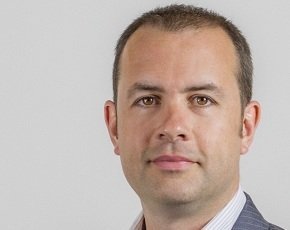 What gets you up in the morning?
Normally, my seven month old or my three year old, or my wife waking up my eight year old. Sometimes it's much earlier than "morning".
Who helped you get to where you are today?
Grudgingly I would have to acknowledge my best mate Joe here. I was a sales manager for a retailer and was gaining a lot of people management experience but not earning any money. He saw that what I lacked in IT knowledge I made up for in this area, so he took a chance on me and introduced me within his company (a distributor) I was installed as a sales manager there and I haven't looked back.
Since then he has always been very forward thinking and is a great one to bounce ideas off.
What is the best or worst business advice you have received and from whom?
My then sales director, at a very well-known security company, told me not to leave to join a very little known competitor back in the early noughties. When I saw him at Infosec the following year I took great pleasure in saying (with a smile) "thanks for the best advice I never took."
I would add to that by stating the obvious advice which I was given when younger. Never burn your bridges. It is clear to me, now I am using LinkedIn to re-engage old contacts, that the enormity of a burned bridge would have prevented me from progressing in so many areas.
What advice would you give to someone starting out today in IT?
Listen to advice, there are plenty of talented people giving it out for free in IT.
What's running on your smartphone?
Everything. Professionally I have secure email, CRM, web access and Linked In. Personally, online banking, train timetables, all the sports apps and Facebook. Not forgetting Doodle Jump and Scrabble for the downtime. That reminds me I need to back-up those photos.
What does the next five years hold for the channel?
The concept of the channel is that of the middle man, this in fact being the oldest profession, making money by connecting the buyer and the seller.
The most successful companies will continue to be those that wrap service around a product in such a way that is repeatable as products and trends come and go.
I see it continuing to develop as different and more efficient ways to do business appear (i.e. Cloud) I also think the partners who will be most successful will be those offering convenient ways to pay i.e. financing or leasing.
For me an interesting area to watch is (security) distribution. Margins are getting tighter and tighter and as that area continues to consolidate, and fewer vendors need stock held, I wonder how many truly value adding distributors will remain.
Tell us something most people do not know about you.
I am obsessed with my lawn.
What goal do you have to achieve before you die, and why?
The winning goal for Arsenal in any trophy related final. My son is asking me more and more why I made him support them.
What is the best book you've ever read?
Dave Brailsford – 21 Days to Glory.
(Sir) Dave is the driving force behind the massive success the British cycling team has had in recent years. I read recently that he already knows what the winning times will need to be to win gold in Rio 2016, he just doesn't know which rider will secure that time yet. For me that resonates with a sales target. The most successful people I know are those who set and know their goal and then work backwards from there.
And the worst film you've ever seen?
Meet Joe Black. Proof that even Brad Pitt is human.
What would be your Desert Island MP3s?
Biffy Clyro is my favourite band but hopefully I would have my MP3 player. The "shuffle" button being the most frequently used option on my phone.
What temptation can you not resist?
Biscuits. We have three children so biscuits are always going to be in the house. My wife is running out of hiding places. Also I always need a quick look at Sky Sports news before I go to sleep.
What was your first car and how does it compare with what you drive now?
My first car was a green Datsun Sunny with a black wing. My Dad chose it for me as it was within my £200 budget. Now I drive a Mercedes ML - because I have to. It's big and safe and can get all the kids' stuff in the boot no problem. When I retire I want a VW camper van.
Who would you least like to be stuck in a lift with? Why, what did they do?
Whomever stole my Raleigh racer when I was doing my paper round age 12 (ish) would get a piece of my mind.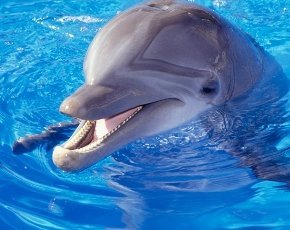 If you could be any animal for a day, what would you be and why?
A dolphin. I'd like to know how they feel about humans thinking we are as intelligent as they are. Plus who wouldn't want to do somersaults in the most beautiful parts of the world all day?
If you could take part in one event at the Olympics, which would you choose and why?
I have a dodgy hamstring from a dancing related injury some years ago so I run with a limp - so something involving a bike. The atmosphere at the velodrome during the London Olympics was something else.
If you were facing awesome peril and impossible odds, which real or fictional person would you most want on your side and why?
Doctor Who. No matter how bad his situation and how weird the baddies are he jumps in that blue box and gets out of there, and he never seems to age.
And finally, a grizzly bear and a silverback gorilla are getting ready for a no-holds-barred rumble. Who is your money on and why?
Is this a test to see if I would bet on the outcome of a fight involving animals? I'd much rather watch the cricket thanks.