Five Minute Interview: Roger Walton, X-IO
X-IO Technologies' EMEA vice president Roger Walton joins MicroScope for another Five Minute Interview
Tell us what you do for a living.
VP EMEA for X-IO Technologies - providing the most cost effective, highly reliable, high performance storage on the market.
Why are you the right person for this job?
I have a strong background in enterprise sales, technology start-ups and EMEA operations. I also have a high tolerance for pain!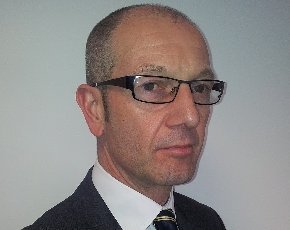 What gets you up in the morning?
Morning Glory... by Oasis (the alarm on my phone).
Who helped you get to where you are today?
Too many to mention – some of whom I'm still trying to track down as they have a lot to answer for.
What is the best or worst business advice you have received and from whom?
I was offered a job at Microsoft in 1986 and my then manager talked me out of it. The best advice was to join Sequent in 1989.
What advice would you give to someone starting out today in IT?
Be a lawyer.
What's running on your smartphone?
X-IO's total cost of ownership calculator. It's an app that demonstrates how we provide 2-10 times more performance for 1/3 to 1/10 of the costs with a 40-60% reduction in TCO.
What does the next five years hold for the channel?
A reformation of the storage industry - those who are truthful and support the channel like X-IO and those that are less than scrupulous (you know who you are)!
Tell us something most people do not know about you
I'm in a band - we're available for weddings, birthdays and bar mitzvahs!
What goal do you have to achieve before you die, and why?
Wolves to win the Premiership and the market to realise that pure flash is not the saviour of the universe. One of these statements is more likely than the other.
What is the best book you've ever read?
Bad Science by Ben Goldacre - the ultimate myth-dispelling read.
And the worst film you've ever seen?
Dirty Dancing - the cinematic equivalent of oatmeal lathered in molasses, syrup, glitter and gaudy disco lights.
What would be your Desert Island MP3s?
Dirty Dancing soundtrack.
What temptation can you not resist?
I can resist anything except temptation (as Oscar Wilde said).
What was your first car and how does it compare with what you drive now?
It was a Citroen DS and I still miss it.
Who would you least like to be stuck in a lift with? Why, what did they do?
Bill Gates as he'd remind me that I should have taken that job at Microsoft.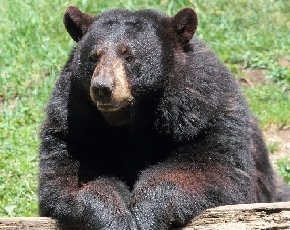 If you could be any animal for a day, what would you be and why?
A bear – strong, independent and powerful. And, unlike me they have hair.
If you could take part in one event in the Olympics, which would you choose and why?
Women's beach volleyball.
If you were facing awesome peril and impossible odds, which real or fictional person would you most want on your side and why?
Angelina Jolie - then the peril would be irrelevant!
And finally, a grizzly bear and a silverback gorilla are getting ready for a no-holds-barred rumble. Who is your money on and why?
Clearly the bear - I have to bet on my own team! (see above).
---
Image credit: Credit: cephas, Wikimedia. Licensed under the Creative Commons Attribution-Share Alike 3.0 Unported licence.