Five Minute Interview: Richard Flanders, MTI
Richard Flanders, marketing director at datacentre, cloud and security provider MTI, answers our probing questions in this week's Five Minute Interview
Tell us what you do for a living.
Marketing director at MTI Technology.
Why are you the right person for this job?
25 years' experience in the industry and a very thick skin! If you can think on your feet and
roll with the bad times as well as the good, you're right for this industry.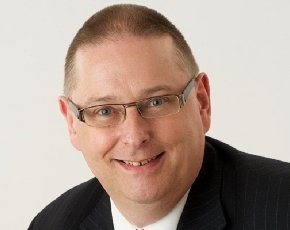 What gets you up in the morning?
Supporting my family and continuing to make a difference.
Who helped you get to where you are today?
A very few truly inspirational leaders – some of whom are still in the channel – and constant
support from my wife and family.
What is the best or worst business advice you have received and from whom?
Best - Never do anyone a disservice in this industry, as you are liable to meet them again -John Jones, CEO of St Bernard Software;
Worst - There is no taste for virtualisation in the enterprise market - Anonymous!
What advice would you give to someone starting out today in IT?
Keep your focus on providing a high-quality service to your customers – people buy from
people, not brochures. Also, keep looking for new innovation and new ideas that are game-
changing.
What's running on your smartphone?
iTunes, Angry Birds (Star Wars edition), Bloomberg, LinkedIn, C4 News, WhatsApp Messenger.
What does the next five years hold for the channel?
Increased downward pressure on product margins, further vendor consolidation across the sector, cloud-hosted apps and services to become paramount.

Tell us something most people do not know about you.
I play bass in and front one of the UK's best-known 70s prog-rock tribute bands.
What goal do you have to achieve before you die, and why?
My primary goal is to see my children living fulfilling lives and enjoying places and
experiences that I haven't. I would also like to see my band release its first album, which
will go on to sell a million copies or more.
What is the best book you've ever read?
Waxwings, by Jonathan Raban.
And the worst film you've ever seen?
What would be your Desert Island MP3s?
The Jam – When You're Young; New Order – Ceremony; Pink Floyd – Brain Damage; Richard Thompson – 1952 Vincent Black Lightning; Beethoven's Sonata opus 27, 3rd movement; The Raconteurs – Consoler of the Lonely; Radiohead – The Bends; Oscar Peterson Trio – Moten Swing.
What temptation can you not resist?
I cannot resist browsing in music instrument shops, bookshops and art dealers – to my cost!
What was your first car and how does it compare with what you drive now?
My first car was a Jaguar XJ6 with 130K miles on the clock. It ran like a dream, if a little thirsty. My current car is a Mitsubishi Evo X - much faster but a lot less comfortable!
Who would you least like to be stuck in a lift with? Why, what did they do?
Russell Brand – because no one is quite so unfunny.
If you could be any animal for a day, what would you be and why?
A stone fish (Synanceia), because they have no predators and look fantastic!
If you could take part in one event in the Olympics, which would you have choose and why?
Clay pigeon shooting – great fun and very cathartic.
If you were facing awesome peril and impossible odds, which real or fictional person would
you most want on your side and why?
I would want my 2nd cousin – 6'7 and still enjoying life in the French Foreign Legion after 14 years ....
And finally, a grizzly bear and a silverback gorilla are getting ready for a no-holds-barred
rumble. Who is your money on and why?
The grizzly – their ability to kill is legendary.