Five Minute Interview: Rich Phillips, SAP
MicroScope puts its questions to Rich Phillips, channel sales director at SAP UK
Tell us what you do for a living
I am the channel sales director at SAP UK.
Why are you the right person for this job?
I have been lucky enough in my 20 year plus career to have many diverse experiences, ranging from being a software engineer through to living in the US for a couple of years. In addition to gaining great experiences to learn life's lessons from, I have had the privilege to work alongside – and for – some excellent people. I hope this translates into a thoughtful execution of my role alongside a challenging vision for all those who choose to join me on my journey.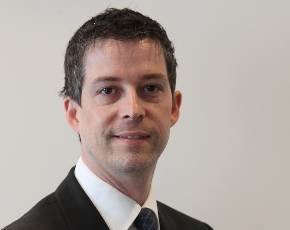 What gets you up in the morning?
Chas and Dave howling to be fed. No, I don't have two chaps with beards staying in my house, they're my cats.
What is the best or worst business advice you have received and from whom?
The best advice I've ever received, which applies both in and out of business situations, is to always seek to understand the motivation of people saying or doing things that you disagree with. Don't assume they are wrong and you're right; in many cases they have very good reasons for their actions and if you take the time to understand it your response will be more effective for all involved. The worst advice I ever received was probably from a recruitment agent who encouraged me to take a step too far in my career when I was younger. I came very close to floundering out of my depth, a lesson well-learnt.
Who helped you get to where you are today?
My father had a big influence on me. He was a very successful businessman, both in private practice and as a senior manager in a UK public company. He instilled the virtues of integrity, hard work and vision in all of his three children from an early age.
What advice would you give to someone starting out today in IT?
Prepare for the unexpected. One great thing about IT is that it constantly changes, often in directions many of us don't foresee. It's a great career choice for those who thrive on change and are excited by the great possibilities innovation provides us.
What does the next five years hold for the channel?
Excellent question and if I had the answer to that I'd set up a channel development consultancy and plan my retirement. I think the biggest simultaneous challenge and opportunity will be the move to cloud-based offerings. Questions such as, "How can a partner differentiate themselves?" and, "How can resellers make money from cloud?" are top of my mind. If cloud vendors such as SAP can deliver programmes that enable the channel to positively answer both of these questions, then this will be a winning combination to take advantage of one of the biggest changes to our industry.
What's running on your smartphone?
Like most of us at SAP, I run many of our applications on my iPhone; the ease of use and immediate access wherever I am is just great. And for the kids (and possibly myself), F18 Carrier Landing.
Tell us something most people do not know about you?
I took up skydiving after breaking my back and neck in a road accident and promptly broke it again, d'oh! I've given it up now.
What is the best book you have ever read?
A great question and one that's hard to answer but if "best book" is defined as a book you simply can't put down, then I'd have to say that it is Red Storm Rising by Tom Clancy. To give it context, I read this book during the Cold War when the storyline might easily have happened.
And the worst film you have ever seen?
That has to be Hudson Hawk with Bruce Willis. For some reason I decided to take a date to watch it but the badness of the film had the added benefit of driving us out early to the nearest bar. I can't complain!
What would be your Desert Island MP3s?
A pretty eclectic choice. Definitely U2, a band I've seen many times and could listen to constantly without getting bored. Some classical – maybe Gorecki or Elgar – and perhaps some 80s disco, which will NEVER go out of fashion.
What temptation can you not resist?
A cold beer on a warm day. Perfect.
What was your first car and how does it compare with what you drive now?
A brown Mini 850 christened "Marigold" by my mother. Somewhat at the other end of the scale in size compared to the Audi Q7 I currently drive that weighs as much as an elephant and has the aerodynamic characteristics of a house!
Who would you least like to be stuck in a lift with? Why, what did they do?
Any politician, need I say more?
If you could be any animal for a day, what would you be and why?
A bird of prey, they're cool.
If you could have represented Great Britain (or your home country) at one event in the 2012 Olympics, which would you have chosen and why?
Volleyball. It's a great team sport where all players have to contribute to the overall success of the team. If one or all don't perform well the team will lose, but if the team is in harmony and executing as a unit it will be unbeatable.
If you were facing awesome peril and impossible odds, which real or fictional person would you most want on your side and why?
Winston Churchill because he would convince me that the impossible odds can be overcome and inspire me to tackle whatever situation I'm in.
And finally, a grizzly bear and a silverback gorilla are getting ready for a no-holds-barred rumble. Who is your money on and why?
The bear, because if it all goes horribly wrong the bear can run faster than a gorilla and of course you don't have to be the fastest, just faster.
Read more on Enterprise Resource Management (ERP) Services