Five Minute Interview: Phil Clark, Casio
Meet Phil Clark, head of projection at Casio, in this week's Five Minute Interview
Tell us what you do for a living
I am head of projection for Casio
Why are you the right person for this job?
I have a top-down understanding of the AV channel from distributor through reseller to end user. This understanding helps me to know how to motivate the channel to sell our products.
What gets you up in the morning?
A healthy combination of three young kids, a strong coffee and the fact that I like what I do.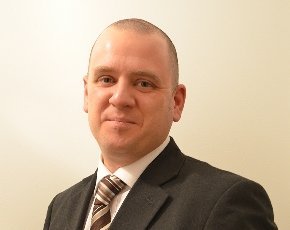 Who helped you get to where you are today?
My father spent his life in sales so I was very influenced by him, I have also been very lucky to have a supportive family and great colleagues who have guided and mentored me along the way.
What is the best or worst business advice you have received and from whom?
A previous manager once told me 'Your channel is built on trust'. The truth can often be hard to deliver, your customer may not like what they are hearing but they will always respect honesty.
What advice would you give to someone starting out today in IT?
You cannot create an empire without a firm foundation. Make it your business to ensure you understand who your key stakeholders are in your own business. Take time to explain what you need from them and why. We fight enough external battles daily, having strong support internally is a necessity but often overlooked.
What's running on your smartphone?
Emails, as I can't turn them off!
What does the next five years hold for the channel?
I think it's going to be a rocky road, those with a clear understanding of the channel and a strong vision plus the right tools in place to make that vision a reality will succeed.
Tell us something most people do not know about you?
Until 2005 I spent seven years working abroad as a DJ.
Knowing that my children are happy and have been successful in whatever they chose to do would suit me.
What goal do you have to achieve before you die, and why?
It's not so much a goal, but knowing that my children are happy and have been successful in whatever they chose to do would suit me.
What is the best book you've ever read?
Steve Jobs by Walter Issacson, it's just amazing where some people come from.
And the worst film you've ever seen?
What would be your Desert Island MP3s?
Comfortably Numb, Pink Floyd and Black and Gold, Sam Sparro.
What temptation can you not resist?
A nice glass of red wine.
What was your first car and how does it compare with what you drive now?
Vauxhall Cavalier to Vauxhall Insignia, they are both Vauxhalls! Five wheels, four on the ground and one to steer with. Enough said!
Who would you least like to be stuck in a lift with? Why, what did they do?
Jedward – because they are Jedward.
If you could be any animal for a day, what would you be and why?
A cat, I'd love to curl up in front of a fire and sleep for 12 hours.
If you were facing awesome peril and impossible odds, which real or fictional person would you most want on your side and why?
Luke Skywalker, he's pretty nifty with a lightsabre.
And finally, a grizzly bear and a silverback gorilla are getting ready for a no-holds-barred rumble. Who is your money on and why?
The silverback! Have you seen King Kong? He killed a giant t-rex.
Read more on Audio Visual (AV) Solutions