Five Minute Interview: Peter Godden, Coraid
This week, MicroScope turns its spotlight on Peter Godden, senior director of EMEA at Ethernet SAN specialist Coraid
Tell us what you do for a living
Senior Director for EMEA at Coraid, so overseeing sales and operations across the region.
Why are you the right person for this job?
I have a very successful track record
What gets you up in the morning?
Holly Willoughby.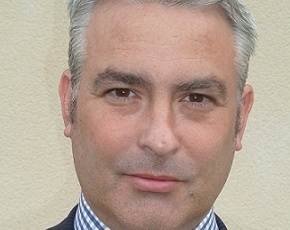 Who helped you get to where you are today?
For every step of my career there have been key mentors and I like to think that they know who they are.
What is the best or worst business advice you have received and from whom?
The best; work in sales. The worst; don't!
What advice would you give to someone starting out today in IT?
Remember the obvious and ask customers politely to try "Turning it off and on again, until computer says yes!"
What's running on your smartphone?
Music and the news.
What does the next five years hold for the channel?
It will be 1,826 days of exciting developments; the future for the channel is all about being among the first to identify where the market is going and if you get in there early enough you can establish yourself as a leader of the pack.
Tell us something most people do not know about you
As a child I could count to 10 in seven different languages.
What goal do you have to achieve before you die, and why?
My work goal is to continue to deliver the best sales teams and results for customers and the company I work for. My personal goal would ideally be to become a billionaire somehow in the process so that I can travel and see more of the world, taking some time out with my family!
What is the best book you've ever read?
And the worst film you've ever seen?
Not the worst but Prometheus was the most disappointing; I expected so much more.
What would be your Desert Island MP3s?
Any one of Chesney Hawkes' many hits.
What temptation can you not resist?
None of them. I don't like The Temptations; I prefer The Jackson Five.
What was your first car and how does it compare with what you drive now?
My first car was a Ford Fiesta named Rupert – he will always be fondly remembered as my first but not my last!
Who would you least like to be stuck in a lift with? Why, what did they do?
Cliff Richard; he might start singing!
If you could be any animal for a day, what would you be and why?
I'd like to know what it feels like to be a lion, king of the jungle, just for a day.
If you could have represented Great Britain (or your home country) at one event in the 2012 Olympics, which would you have chosen and why?
As a true advocate for team work, I'd go for something like rowing or the relay.
If you were facing awesome peril and impossible odds, which real or fictional person would you most want on your side and why?
The A-Team; they could build their way out of any situation.
And finally, a grizzly bear and a silverback gorilla are getting ready for a no-holds-barred rumble. Who is your money on and why?
A grizzly bear, hands down: it is faster, weighs three times as much and has six-inch claws. No contest.
Read more on Storage Area Network (SAN) Solutions and Services