Five Minute Interview: Peter Geytenbeek, Tripwire
Peter Geytenbeek, EMEA channel director at security software firm Tripwire talks to us about the future of the channel, Armin van Buuren and reveals a passion for desserts
Tell us what you do for a living.
At Tripwire I'm responsible for managing the Channel in EMEA, together with my team of channel experts we enable and develop a set of specialized partners to jointly grow the Tripwire business.
Why are you the right person for this job?
It is the combination of almost 30 years of channel experience, having setup my own distributor- and reseller companies, being enthusiastic and energetic and the will to build something that lasts for a long time.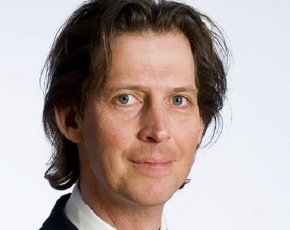 What gets you up in the morning?
The sound of the alarm clock, stumbling kids, two black Nespressos and the newspaper.
Who helped you get to where you are today?
The people that I have managed and had the pleasure to work with. I have a strong belief that if you are good and do a good job in developing the people that work for you, results will come automatically!
What is the best or worst business advice you have received and from whom?
The worst business advice I got was to maintain certain stock from a hi-tech company which – on paper – made me a stock option millionaire. Unfortunately, within four weeks after noting sky-high, they noted oceans-deep. Anyway, I will never ever forget the party that my colleagues and I spontaneously organised when – on paper – we became stock option millionaire. Best party ever!
The best advice that I got is that you are also a good businessman when you take your loss every so now and then.
More on Tripwire
Tripwire enters tumultuous SIEM market
What advice would you give to someone starting out today in IT?
Look who is the best performer, copy his or her behaviours and add your own flavour to this style. Focus on solving your customers issue and – perhaps a worn-out phrase – do what you like doing most!
What's running on your smartphone?
LinkedIn, Facebook, WhatsApp, SkiTracks, Sleep Cycle and, most importantly, my music app. With all the travelling I do, it is great to have a broad collection of songs to listen to!
What does the next five years hold for the channel?
We'll see a continued and further need for specialisation, in order to fulfil the need of customers. The channel will have to continue to invest in know-how. The cloud is an exciting chance for the channel to offer new services allowing their customers to focus on their core.
Tell us something most people do not know about you.
I'm a real good craftsman I always say that what my eyes can see, I can create with my hands. In the past I've built my own windsurf boards of wood but also from polyester. In my first house I handmade all the furniture myself as well. My latest project is a new wooden rudder for my boat.
What goal do you have to achieve before you die, and why?
To have climbed to the top of one of the three highest European mountains. I think the challenge of you against the elements is a battle that will be very confronting and an incredible experience. However, imagine standing on one of the rooftops of the world with the best view ever that is – of course – assuming you are not bothered by English weather.
What is the best book you've ever read?
Our Iceberg is Melting written by John Kotter. This is one of the best management books ever! I must have handed out over 50 of those booklets to my kids, friends and colleagues.
And the worst film you've ever seen?
That must be Flodder 3 [A 1995 Dutch comedy].
What would be your Desert Island MP3s?
A complete library of Dutch DJs like DJ Jean and Armin van Buuren, completed with all the albums of Faithless. But also a couple of golden oldies like The Golden Earring, The Babies and off course – as a Dutchman – Andre Hazes!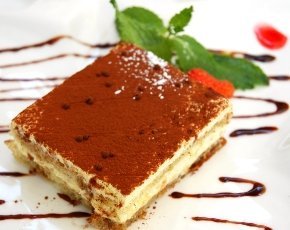 What temptation can you not resist?
The top three desserts: pannacotta, Tiramisu and sabayon.
What was your first car and how does it compare with what you drive now?
My first car was a dark blue Alfa Romeo Alfasud, nothing can compare with that car now. The boxer engine, the rusty chassis, the light indicating the engine was warm enough… true magic!
If you could be any animal for a day, what would you be and why?
A dolphin – I love the freedom of three dimensional movements that they have in the water!
If you could take part in one event at the Olympics, which would you choose and why?
I would take part at the after party in the Heineken House. Enjoy good music, drinks, nice people and my favourite Dutch snack the bitterbal!
If you were facing awesome peril and impossible odds, which real or fictional person would you most want on your side and why?
Iron Man, because he gets the job done, I love his humour, and he could introduce me to Gwyneth Paltrow, who plays Pepper Potts in the movie!
And finally, a grizzly bear and a silverback gorilla are getting ready for a no-holds-barred rumble. Who is your money on and why?
Before I would place the bet I would like to know where the fight would take place and how did they do against other entrants, like for example the crocodile and the rhino. But hey, could you imagine such a fight?