Five Minute Interview: Paul Flynn, Outpost24
Paul Flynn, UK and Ireland channel manager at vulnerability management tools specialist Outpost24, takes the hotseat for this week's Five Minute Interview
Tell us what you do for a living
Channel sales manager for UK & Ireland at Outpost24. This has involved creating a new channel partner programme for Outpost24 in the UK.
Why are you the right person for this job?
I've seen the good the bad and the ugly in terms of what worked in the channel (and what didn't) across a number of key IT security vendors and resellers during my days in IT Security distribution at Computerlinks (or Unipalm as it was when I started). I've experienced how successful a clean, transparent and fair channel with proper business engagement and proactive support can be. I'd like to think I have also built up a trusted reputation within the industry.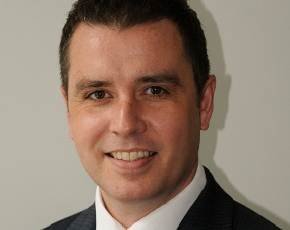 What gets you up in the morning?
A BaKare electric adjustable bed! No seriously, right now knowing that there is a huge opportunity for key channel partners to easily roll out a centrally managed global vulnerability management service with minimum investment of time, money and resource. Also to continue to hear well established managed security service providers and integrators say "your product is key to everything we are trying to do".
Who helped you get to where you are today?
I would say I've been fortunate to learn from a number of exceptional people along the way but I think my channel ethics and approach are largely down to my time at Computerlinks, working under the likes of David Ellis, John Dams, Dave Caughtry and Andy Clark.
What is the best or worst business advice you have received and from whom?
The best bit of business advice was from my then boss Jason Moody at CNS Ltd who said "the thing you are really dreading to have to do – make it the first thing you do in the day and get it out of the way" not ground breaking but it has served me well, allowing me to focus and get on with more important things!
What advice would you give to someone starting out today in IT?
Work hard – it will get noticed, be patient – it takes time, try to be the best at what you do – learn from others and get involved.
Most of all your reputation is everything, IT is an industry where someone will know you from the past or have a contact that does, and this could tip the scales of you getting your next job either way.
What's running on your smartphone?
Nothing right now. Just had a new iPhone delivered today!
What does the next five years hold for the channel?
The winners will understand and know their partners' and customers' businesses very well, but more importantly will listen and act on what those partners and customers are telling them. It goes without saying new solutions to business problems that save time, money and resources will continue to do well.
I think we will see an increase in the outsourcing of security services by customers in an effort to achieve this. Adaptability and flexibility will also continue to be vital within the channel.
I also think you'll see the perception of vulnerability management solutions change from one of a scheduled process to a 'live' tool that can proactively alert organisations of an immediate major new threat that their systems are susceptible to; and within minutes have the affected systems identified and priority remediation tasks assigned. Live visibility of global threats to all of an organisation's IT assets will become a must have.
Tell us something most people do not know about you
At age 15 I got the school record for the 1,500 meters, completing it in 4 minutes and 48 seconds and the record hasn't yet been broken.
What goal do you have to achieve before you die, and why?
Build a successful profitable channel for Outpost24. Why? because my boss is reading this!
I think in all honesty it would be that I have just tried to be the best at everything I do. And if before I die I have perfectly balanced life and work and have contributed something positive to my family, friends and work – and they are still talking to me – and had some good fun along the way, I'd be happy with that.
What is the best book you've ever read?
I think that would have to be the world's best seller, the Bible.
And the worst film you've ever seen?
George of the Jungle 2, hilarious if you're at pre-school.
What would be your Desert Island MP3s?
I'd have Easy like Sunday morning by Mr Richie for relaxing, and Eye of the tiger from Rocky while I was coming up with a plan to get off the island!
What temptation can you not resist?
A nice cold beer on a Friday after work!
What was your first car and how does it compare with what you drive now?
A Fiat Strada, it was a death trap! What were my parents thinking? Maybe they had a plan ...
Who would you least like to be stuck in a lift with? Why, what did they do?
I think it would have to be Janice Goralnik, the character from Friends, who is Chandler's ex-girlfriend with the annoying voice. That voice would be torture.
If you could be any animal for a day, what would you be and why?
A lion; I'd like to find out what it was like to go to work on the London Underground first thing in the morning in an empty carriage without my face pressed against the window or someone's armpit.
If you could represent Great Britain (or your home country) at one event in the Olympics, which would you choose and why?
The 1,500 meters because if I was younger and fitter it's the only one I might have a chance of winning.
If you were facing awesome peril and impossible odds, which real or fictional person would you most want on your side and why?
Bear Grylls. Let's face it if he doesn't get you out of it you were completely stuffed in the first place. But if you wanted the easy route Doctor Who, quickly jump in the TARDIS and the problem goes away. But that's not as exciting.
And finally, a grizzly bear and a silverback gorilla are getting ready for a no-holds-barred rumble. Who is your money on and why?
The silverback, hands down, in my humble opinion. Okay a bear has teeth and big claws and a good bit of weight, but I don't think it can live with the explosive aggression of the silverback – awesome creature.
Read more on Threat Management Solutions and Services