Five Minute Interview: Neill Burton, HDS
Neill Burton, vice president of UK channels and alliances at Hitachi Data Systems, takes the hot-seat for another Five Minute Interview
Tell us what you do for a living.
My role is vice president channels and alliances, UK at Hitachi Data Systems. I have responsibility for our SI's, business partners and our OEM business growth. However, what I do for a living is recruit and develop good people and build programs that help make HDS an exciting and lucrative place to work in or with.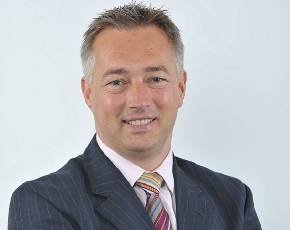 Why are you the right person for this job?
I am a channel guy that just happens to now work for a vendor! I hope that my background as a partner provides a fresh perspective and greater synergy with HDS's partner ecosystem.
What gets you up in the morning?
I have no trouble in getting up.
Who helped you get to where you are today?
I have learnt and developed from many previous bosses but I wouldn't like to boost their egos too much by naming them!
What is the best or worst business advice you have received and from whom?
The best advice comes from my son Mackenzie. He is at an age where he constantly asks 'Why?' and 'What?' Being successful in business, and in life itself, is about understanding why people want what they want and what impact getting it has.
The worst advice is given by every old-school salesman in that 'People buy from people!' Frankly, they don't!
What advice would you give to someone starting out today in IT?
Be a scholar in your field. Learn the business implications of what IT delivers and translate everything you do, whether it be sales or technical, into the business impact it has. And don't forget to have fun on the way!
What's running on your smartphone?
I have over 20 apps ranging from messaging, music and travel apps. This might explain why my battery constantly dies!
What does the next five years hold for the channel?
I envisage, or at least hope, that there will be fundamental change.
I hope to see the channel really differentiate by commercially aggregating multiple technologies under simple, utility consumption models.
Furthermore, I see the channel seizing the opportunity to provide private and hybrid cloud offerings by leveraging their technology vendors with traditional hosting partners. This approach will ensure that the channel is truly relevant to the buying patterns of clients tomorrow in a way that vendors cannot be.
Tell us something most people do not know about you
I'm a Pearly King and have a tattoo! And no, you can't see a photo of either!
What goal do you have to achieve before you die, and why?
I would like to live and run businesses in Southern Europe. I was born and have worked in London most of my life, and love the city but hate the weather!
What is the best book you've ever read?
Definitely not the best, but the latest I have read was the infamous 50 Shades books.
And the worst film you've ever seen?
The Italian Job 2: such a disappointment given the iconic British original.
What would be your Desert Island MP3s?
Pretty eclectic and probably ranging from Rhianna to Nirvana.
What temptation can you not resist?
Trendy restaurants and Barolo.
What was your first car and how does it compare with what you drive now?
A Mark 1 Ford Escort, and given that I grew up in Essex it had the compulsory racing wheels, fluffy dice and wide wheel arches! My current car is an Lexus SC430 so although convertible and relatively classy, it is just as strange looking!
Who would you least like to be stuck in a lift with? Why, what did they do?
No one really. More importantly, I wouldn't want to be stuck in a lift on my own!
If you could be any animal for a day, what would you be and why?
Nothing that could be eaten by anything bigger. I wouldn't mind giving flying a go, so something that is good at that. A swallow.
If you could represent Great Britain (or your home country) at one event in the 2012 Olympics, which would you choose and why?
Not in the 2012 Olympics, but my ultimate indulgence is snowboarding so I would love to represent Team GB in freestyle boarding.
If you were facing awesome peril and impossible odds, which real or fictional person would you most want on your side and why?
Jason Statham. He is as hard as nails and we share the same accent.
And finally, a grizzly bear and a silverback gorilla are getting ready for a no-holds-barred rumble. Who is your money on and why?
The grizzly, without question! I read that in medieval times they were brought together with lions for a similar thing and always won due to brute strength. Plus Planet of the Apes didn't scare me at all!